HU announces 4th consecutive year of growth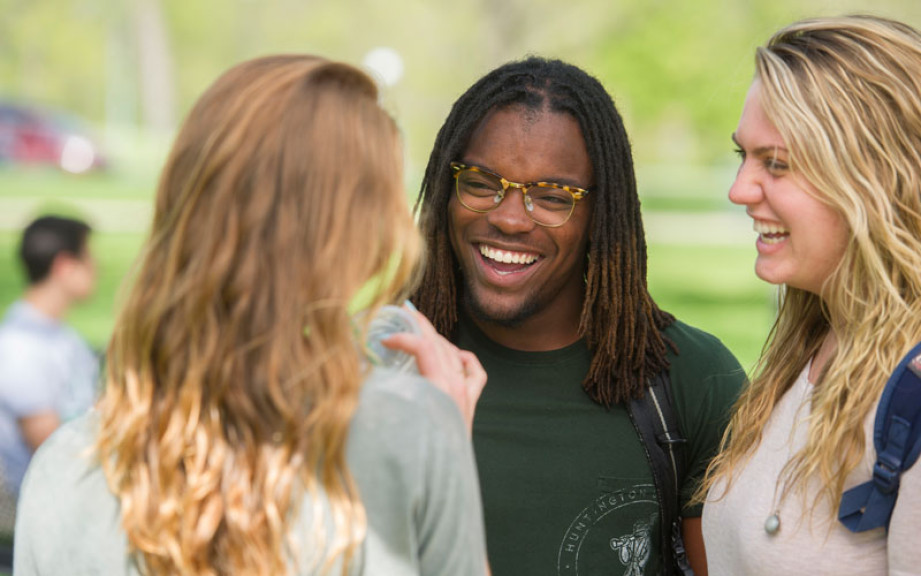 FOR RELEASE: Tuesday, September 19, 2017
Huntington University has announced that 1,321 students are enrolled for the fall 2017 semester, the fourth consecutive year of enrollment growth. This marks the largest enrollment in the university's 120-year history.
There are 913 traditional undergraduate students at Huntington's main campus, 87 undergraduate students at its Peoria, Arizona, location, 79 adult students enrolled in professional programs, and 242 graduate students. The overall total comes in at 1,321, an increase of 21 students from 2016. The total for new student enrollment stands at 266, a 9 percent increase from the previous year. Also enrolled at HU are 131 ethnic minorities from the U.S., comprising 12 percent of the student population. An additional 47 international students represent 24 countries from around the world.
"We are excited and thankful for another year of growing enrollment. It creates energy at our sites in Huntington, Fort Wayne and Arizona. With the addition of new students comes new perspectives that help each of us better understand the world and how we can make positive contributions," said Daniel Solms, Vice President for Enrollment Management & Marketing. "As our community grows, our mission expands, developing men and women in Christ, scholarship and service."
With the launch of the Haupert Institute for Agricultural Studies in 2015, there are now 39 declared agriculture majors. Huntington University's Doctorate of Occupational Therapy is another strong area to note with 100 doctoral candidates studying this year.
"What a joy to see so many students and their families seeing the value of a Huntington University degree! This past year demonstrated a piqued interest in academic programs at Huntington, as evidenced by a 20 percent increase in campus visits. We look forward to continuing this trajectory and telling the Forester story," stated Dr. Sherilyn Emberton, President of Huntington University.