HU ranked #3 for art and music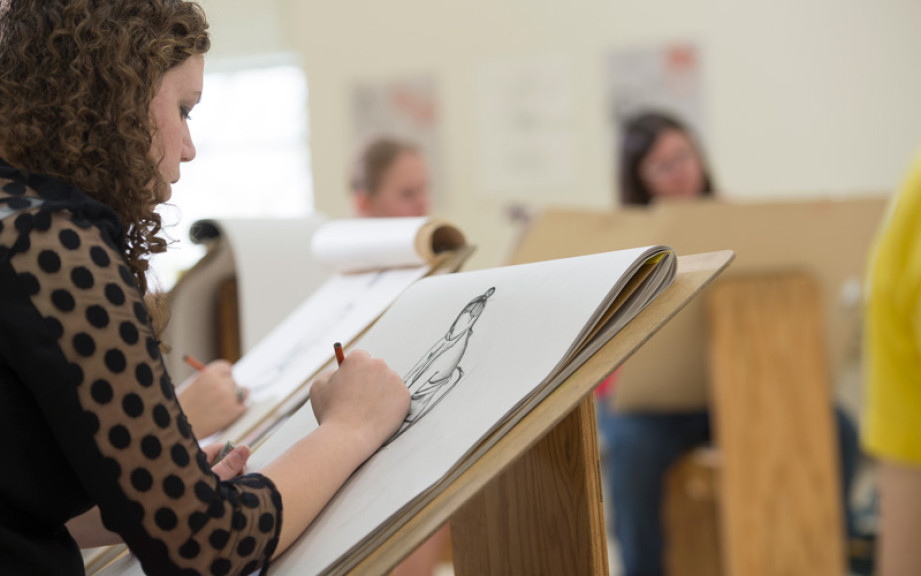 FOR RELEASE: Tuesday, January 26, 2016
Huntington University has landed the number three spot on CollegeandSeminary.com's Top 50 Christian Colleges for Artists and Musicians ranking. This ranking is a welcome nod to the wide variety of program options within HU's art and music department.
"We are proud of the wide variety of options we offer to students interested in the arts," said Dr. Lance Clark, division chair for Visual and Performing Arts and professor of DMA Film and Communications. "Any student interested in the fine arts – and that includes everything from graphic design to choral music education to film production to theatre performance and everything in between – can find what they are looking for at HU. The depth of our fine arts options is a value not only to those studying in those areas, but also to those who enjoy the products produced by those programs."
The ranking reflects the variety of majors within the degree programs offered. In cases where the degree programs were not expanded into specific disciplines (i.e., vocal and instrumental music programs), the school may have ranked lower on the list. The website noted that music programs include theory, performance, specific instruments and education; art programs include fine arts (paint, sculpture and other media), design, video/film and theater as well as creative writing.
HU offers a variety of unique programs in the visual arts, digital media arts, music and theater departments that encourage students to integrate their Christian faith as they develop their individual talents and engage in contemporary issues. Students receive hands-on experience and top-tier instruction by professors and mentors. A wide range of internships also are available locally and across the nation as students pursue their passions in the real world.