HU to celebrate homecoming 2016 on October 7 & 8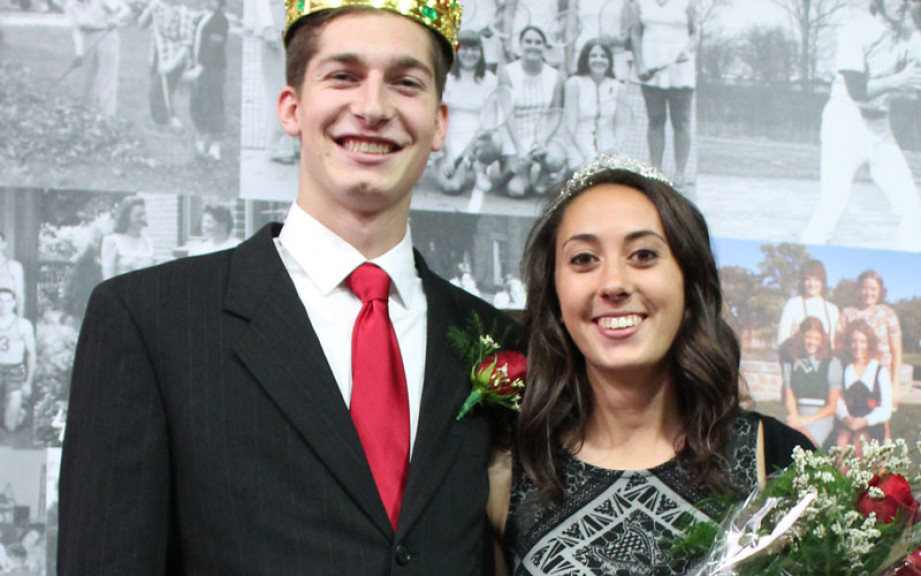 FOR RELEASE: Friday, September 30, 2016
Huntington University's annual Homecoming Weekend celebration will be held October 7 & 8.
"Homecoming is a wonderful time for alumni and friends to come back to campus and reconnect with each other," said Marcy Hawkins, director of alumni relations / director of the Forester Fund. "With a variety of events in which to participate, there is something for everyone to enjoy. We are looking forward to seeing you!"
This year's festivities will include a parade, king and queen coronation, class reunions, Powder Puff football games, a 5K Fun Run/Walk, and special appearances by Norm the Forester. A Friday evening concert, Foresters: The Remix, will feature Alumni Joyful Noise, Amy & Patrick Fata and One Generation. HU's theater troupe will present multiple performances of "And the Winner is…," an ensemble presenting favorite selections from Tony award-winning musicals. Hardy Hall will also celebrate its 50-year anniversary, and there will be a plethora of sporting events including soccer and volleyball matches, softball and baseball games. Check out the full schedule!