HU to host America's Best Hope conference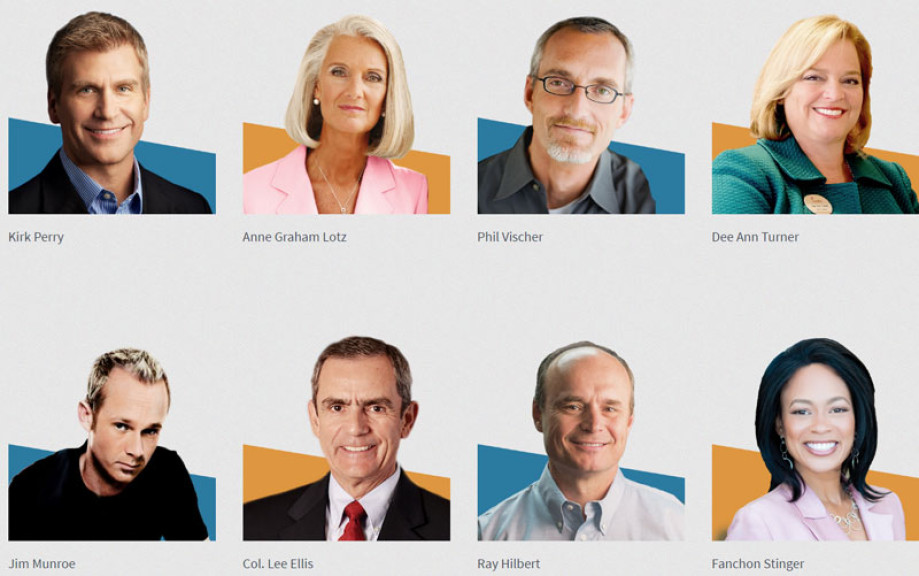 FOR RELEASE: Friday, October 28, 2016
Huntington University will host the fifth annual America's Best Hope conference on Friday, November 11. The broadcast will be shown at the Merillat Center for the Arts from 8:00 a.m. to 4:00 p.m. HU is one of 18 locations from around the country that will serve as a remote site. Admission is free and open to the public, but registration is required.
The America's Best Hope conference is a premiere leadership event that will feature inspiring industry CEOs, relevant entertainment figures and thought leaders from around the country. The conference focuses on cultivating godly leaders in the marketplace – men and women who are ready to grow and lead spiritually, professionally and personally – and will go and make a difference in the world. This year's speakers will include 1) Kirk Perry, President, Brand Solutions at Google, 2) Anne Graham Lotz, President of Angel Ministries, 3) Phil Visher, Founder & CEO of Jellyfish Labs, Creator of Veggie Tales, 4) Dee Ann Turner, Vice President, Chick-fil-A, 5) Jim Munroe, Christian Illusionist, 6) Col. Lee Ellis, Founder and President of Leadership Freedom, and 7) Ray Hilbert, Co-Founder of Truth at Work.
"This will be our second year hosting this outstanding leadership event. The speakers come from all walks of life but share a common belief that living out their faith in their chosen professions is part of their everyday witness. We invite you to join us and be encouraged and inspired by these impactful Christian leaders," stated Mark Schenkel, director of community relations/major gifts officer.
To register for your complimentary admission, please go to www.americasbesthope.org and click on "Purchase Tickets" to secure your ticket at the Huntington University remote host site. Seating is limited. Lunch will be available for $8 at HU's Habecker Dining Commons lower level from 11:45 a.m. to 1:00 p.m.
This year's conference is coordinated by the Huntington University Foundation. Since 1938, the Huntington University Foundation has assisted Huntington County residents who attend Huntington University through the annual Huntington County Grant and endowed scholarships. Learn more about the foundation's history and ways to support its goals at www.huntington.edu/hu-foundation.