HU's online bachelor of social work degree ranked top 10 in the U.S.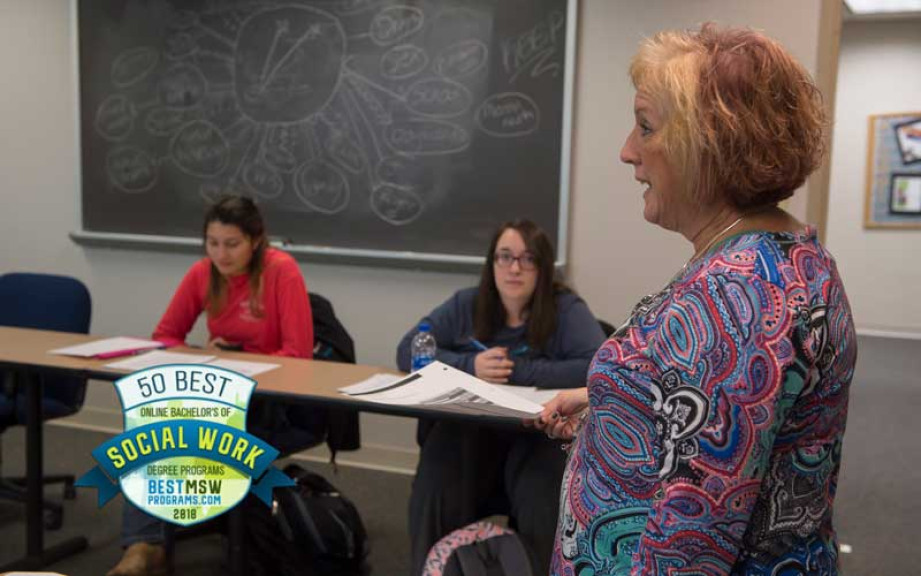 FOR RELEASE: Tuesday, December 5, 2017
Huntington University was ranked as one of the 50 best online bachelor's of social work programs in the United States by BestMSWPrograms.com. Huntington University came in at #10 on the 2018 list.
"Our students tell us that our online program stands apart from others because of the residency component each of the three summers of the program. Students state that having the person-to-person connection with other students, faculty, professional studies staff, practicing social workers and advisory board members promotes the relational aspect of an online program," said Dr. Carla MacDonald, Associate Professor of Social Work / Department Chair.
Besides an online degree for social work, Huntington University offers more than 15 online degree programs in which students of all ages can enroll. Some of these programs include accounting, ministry & missions, psychology some at both the undergraduate and graduate levels. HU's online degree programs can be started at any time and have the flexibility to work within any schedule. Students work with the same caliber of faculty as the traditional residential students.
BestMSWPrograms.com's unique ranking is based on a number of factors including overall academic quality and reputation, tuition averages, curriculum depth, breadth and innovation.