Minor Offers Major Opportunities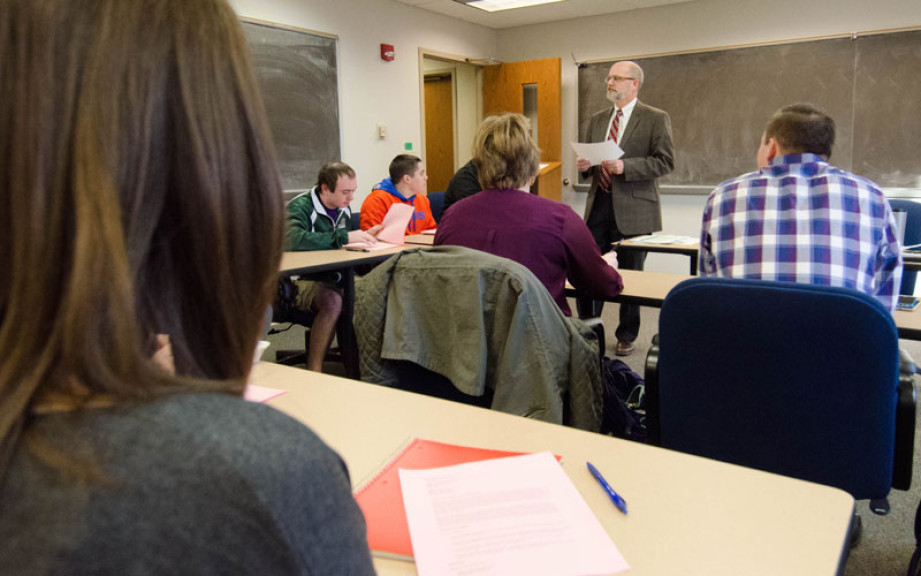 FOR RELEASE: Monday, January 21, 2019
Huntington University's history and political science department is pleased to announce the addition of a new minor offering: legal studies.
The legal studies minor offers students a sampling of courses in the study of law and allied fields such as political science, philosophy and economics. When paired with a major such as political science, criminal justice, history or communications, this minor offers a solid foundation for students to continue their education in the legal field and, not uncommonly, lead them to success in law school.
"Students who minor in legal studies will become familiar with the conceptual foundations of law and several different areas of legal thought and practice, such as business law, criminal law, constitutional law, and so on," said Dr. Jeffrey Webb, professor of American history and division chair for the social sciences and education. "The minor helps students to consider thoughtfully not only the nature of law and its wide variety of functions, but also to explore a variety of careers in the legal profession."
HU's history and political science faculty are excited to take on this new program. With expertise in history and the conceptual foundations of law, especially the constitutional system that forms the basis of existing legal institutions, they are well-positioned to give students a solid legal studies education.
"Faculty draw on decades of experience in advising and mentoring pre-law majors who have gone on to graduate from competitive law schools and have enjoyed successful careers in the legal profession," said Webb. "Faculty continue to research and write on topics related to politics, government, and the law and are capable of teaching and mentoring on both the academic and the pre-professional components of the minor."