The Department of Communication at Huntington University offers three areas of study that will prepare you academically and professionally for a career in communication or for further studies at the graduate level.
Communication students at Huntington University choose from three majors:
In addition, the Digital Media Arts Department offers related programs in radio & television broadcasting, film production, film studies, and animation.
In-depth study
Our program covers communication in its multifaceted dimensions — from nonverbal communication to the rhetoric of race; discourse analysis to public speaking and persuasion; conflict studies to media criticism; broadcast writing to public relations crisis management; cross-cultural communication to writing the journalistic news story and feature story; and the history of mass communication to principles of communicating in organizations.
Career results
Our graduates forge successful careers in a wide range of media-based jobs — in public relations, radio and television, journalism — and in a wide variety of non-media areas that use communication as the central tool for accomplishing objectives — such as human resources, intercultural ministry and missions, information management, event coordination, and teaching.Our students also are well prepared for further studies in graduate school.
Come visit us!
Consider visiting us during our fall semester or spring semester Communication Visit Day (usually in late October and early March).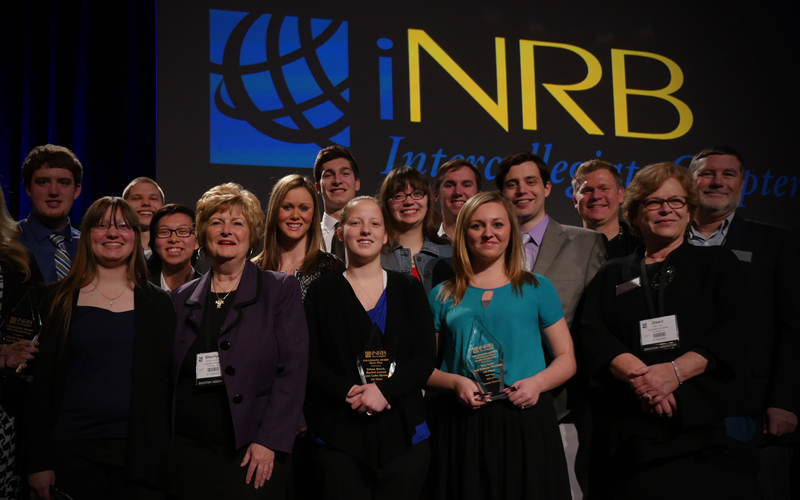 The Intercollegiate National Religious Broadcasters (iNRB) has recognized seven Huntington University students with awards for outstanding examples of radio, TV and film production with one team taking the "Film Award of Excellence." The students, all from HU's Digital Media Arts Department, received the honors at the iNRB Student Production Awards Ceremony in Nashville, Tennessee, on Wednesday. Juniors and film production majors Cassie Kasicki of Rockford, Illinois, and Eric...
Featured Alum
Lara (Smitley) Hillenberg
Attending Huntington University was a family affair for Lara (Smitley) Hillenberg. Her mom and dad attended, and not to mention her cousin, aunt, uncle and now sister. But Hillenberg wanted something different — at least at first she did. "As hard as I tried to get away, I couldn't," Hillenberg chuckled. "The one thing that always drew me back was the financial aid...
Featured Faculty
Kevin Miller
Dr. Kevin Miller joined the communication faculty in 2002, coming from Christianity Today magazine where he was associate editor and writer. His articles have also been published in Christian History, Your Church, Christian Reader, New Man, and Leadership Journal magazines.