Dr. Smith Publishes Article on Cambodian Elephant Diplomacy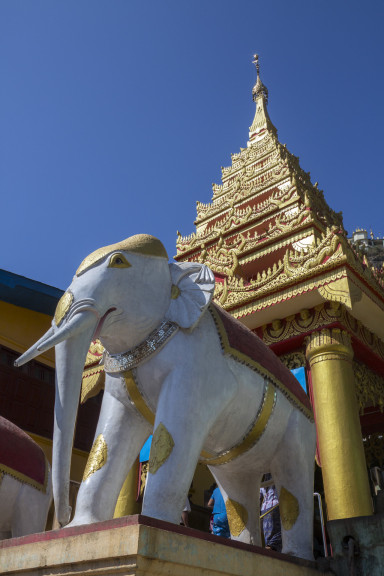 FOR RELEASE: Monday, January 11, 2021
HUNTINGTON, Ind. — Dr. Tim Smith, FRHistS, professor of Non-Western History at Huntington University, has published an article concerning Cambodian Elephant Diplomacy.
The peer-reviewed article considers the many ways in which Cambodia (and similar kingdoms) have historically used elephants and elephant-related paraphernalia as diplomatic gifts to legitimize their international statecraft. The paper mentions an example during the American Civil War of elephant-based diplomacy being enacted by Siam towards President Lincoln. However, the main focus of the study is upon the period immediately following the Second World War, when the Cambodian King Norodom Sihanouk relied upon romantic notions of the exotic — including elephant diplomacy — to navigate the dangerous diplomatic waters of decolonization and the early Cold War. In doing so, he used the allure of the exotic to entice the senior British diplomat Malcolm MacDonald into falling for the charms of the orient. This entangled Britain in the affairs of a non-British decolonization.
The article is titled "Malcolm MacDonald and King Norodom Sihanouk: a British diplomat and the allure of Cambodian elephant diplomacy" and was published in the Historical Yearbook (vol.17, 2020, pages 53-72).
Huntington University is a comprehensive Christian college of the liberal arts offering graduate and undergraduate programs in more than 70 academic concentrations. U.S. News & World Report ranks Huntington among the best colleges in the Midwest, and Forbes.com has listed the university as one of America's Best Colleges. Founded in 1897 by the Church of the United Brethren in Christ, Huntington University is located on a contemporary lakeside campus in northeast Indiana. The nonprofit university is a member of the Council for Christian Colleges and Universities (CCCU).