Student. Athlete. Nurse.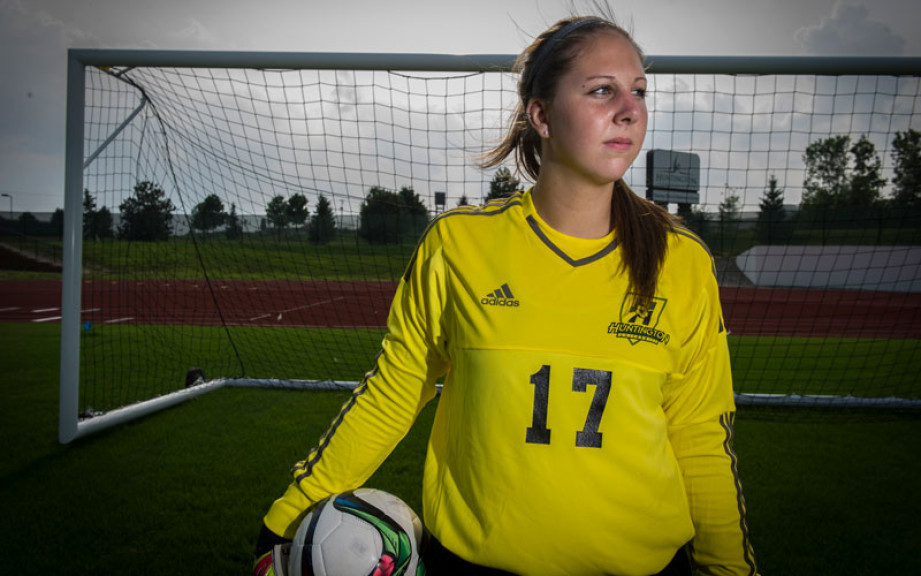 FOR RELEASE: Wednesday, March 1, 2017
I'm not telling you it's going to be easy. I'm telling you it's going to be worth it."
Art Williams didn't have Huntington University nursing majors participating in a sport in mind when he quoted this but it couldn't be a better slogan for this hard-working group of student-athletes.
While plenty of colleges and universities won't allow nursing majors to participate in intercollegiate athletics, Huntington University is a proponent of this combination. Because of the significant amount of time that upperclassmen spend in clinical settings as a requirement of the major, coordinating schedules is a challenge but the HU nursing faculty members aren't phased.
They recognize that student-athletes make for some of the best nurses.
"Our student-athletes are often some of our best students," commented HU Professor Nancy Richison. "We find they are hard-working, persistent, competitive and skillful in managing their time. Not only are these key skills for a nursing student to possess, but they are also highly sought after by employers, especially in the nursing profession."
Starting in the fall of students' junior year, nursing majors have clinical components associated with their classes. In addition to time in the classroom, they are also spending anywhere between 8-12 hours a week in clinicals based on the semester.
It's like piecing together a puzzle when professors are setting up clinicals for their athletes as they also have to consider practice and game schedules when working with area hospitals and health care facilities. It takes considerably more time to make these arrangements but the payoff has been well worth the extra planning.
"We teach our students that as a nurse, they need to look at the whole person, not just their physical need," said Richison. "There are emotional, social, relational, cultural, financial and spiritual components that impact an individual's health beyond just the physical aspect; they need to look at the 'big picture.' As professors, we strive to treat our students with that same philosophy. Our students, while they need to be committed to the rigors of the nursing program, also need to engage in other activities and relationships that make them a complete, well-rounded individual. Athletics is a large part of that."
Student-athletes in the nursing department recognize the extra burden that their hectic schedules put on their faculty members and couldn't be more grateful for the opportunity to pursue their chosen sport while preparing for their career. They recognize this uniqueness that is Huntington University.
"Like a lot of other professions, nurses get the opportunity to serve people and help them through difficult time," said nursing major and two-sport athlete Audra Klopfenstein. "It's an honor for me to be able to study nursing at HU."
Junior nursing major Paige Coolman has appreciated how her faculty members have gone the extra mile on her behalf.
"The nursing professors have been very flexible with me and my athletic schedules, especially being a three-sport athlete," said Coolman. "In no way do they favor athletes but they are very understanding of the fact that being an athlete is another major commitment. Coolman also recognizes that being an athlete has benefits beyond the court and field of play. "Being an athlete has taught me about how to commit to something and be passionate about it.

"As I work I don't think that several tasks will overwhelm me as much because I have had to juggle three sports and study nursing at the same time."
While it isn't always easy to balance and sleep is at a premium some weeks, student-athletes in the HU nursing department know that Art Williams was spot on. It's well worth it.