Williams to Present Forester Lecture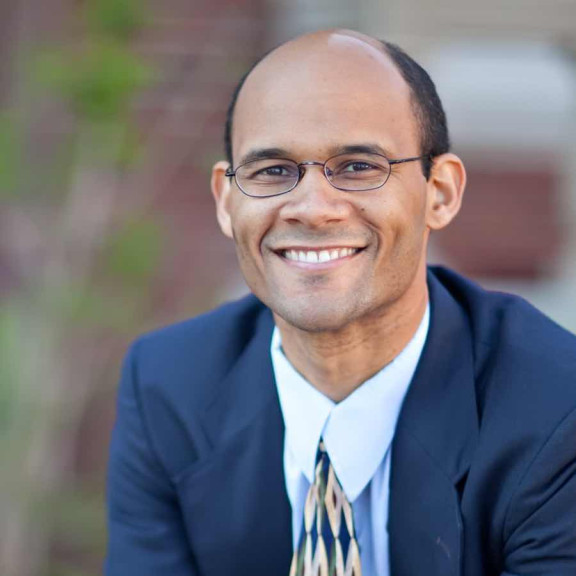 FOR RELEASE: Monday, April 1, 2019
Huntington University's tradition of thought-provoking Forester Lectures continues on Thursday, April 4, at 7 p.m. in Zurcher Auditorium in the Merillat Centre for the Arts. Dr. Jarvis Williams, associate professor of New Testament interpretation at Southern Baptist Theological Seminary, will present a talk entitled "Christ Died for Our Sins."
Williams has written extensively on race and Christianity, grace and identity. His work has appeared in scholarly journals and through The Witness, The Gospel Coalition and The Front Porch.
"Dr. Williams was asked to be a Forester Lecturer because his work on racial reconciliation seemed to me to be important, challenging, and God-glorifying," said Dr. David Alexander, associate professor of philosophy at Huntington University. "I love how his constant refrain is for all of us to own up to our various sins, including race-related sins, and then to lay them at the feet of Jesus Christ, the only person able to atone for them and able to bring genuine unity to the world."
As usual, the April 4 Forester Lecture is free and open to the public. Students and community members alike are invited to attend.
"These lectures provide students with opportunities to hear from insightful people from a variety of professions and disciplines," said Dr. Rebekah Benjamin, associate professor of psychology at Huntington University. "We host speakers from an incredibly wide variety of backgrounds and expertise. Listening to and interacting with these lecturers challenges our students to reconsider their perspectives, worldviews, goals, and beliefs. Students who thoughtfully attend these lectures will come away from their time at HU with a more well-developed liberal arts education than if they hadn't."