Shakespeare at Pendleton
Dr. Heller feels oddly at home in a prison.
That's because he has been making regular trips to Pendleton Correctional Facility, a maximum security men's prison in Pendleton, Indiana, for years.
Why? It's simple: Dr. Heller is teaching inmates about Shakespeare.
He is taking his breadth of knowledge of the Bard and sharing it to inmates in order to build bridges and bring inmates to a place where they can connect with their emotions. The power of Shakespeare at Pendleton is in, as Heller puts it, "the humanity of the humanities" and in the importance of expression.
---
Though he never had any personal experience or relationships with anyone in a correctional facility prior to Pendleton, Heller was intrigued by the idea of literature that could make a difference in the lives of others. In 2006, Heller attended a lecture by Curt Tofteland, founder of Shakespeare Behind Bars, a theater program for incarcerated adults at the Luther Luckett Correctional Complex in LaGrange, Kentucky. He began regular visits to Luther Luckett and, since 2010, has conducted yearly seminars for the inmates there.
Heller connected with Dr. Laura Bates, professor of English at Indiana State University, who was featured in National Geographic for her efforts to teach Shakespeare to inmates. She encouraged him to start his own program. Through her urging and after reading "A Lesson Before Dying" by Ernest Gaines, Heller found his unique calling and in October of 2013, Shakespeare at Pendleton was born.
"Shakespeare is good for what ails any inmate," said Heller in an interview with National Geographic.
In the same article, Heller goes on to point out that Shakespeare "helps [inmates] see their own humanity and the humanity of people they've associated with, including their victims. For the men who eventually do get out, we can see that Shakespeare [greatly reduces] the recidivism rate. It's time for people in the social sciences to start studying this and why it works."
Follow Heller's blog for the latest on what's happening with Shakespeare at Pendleton.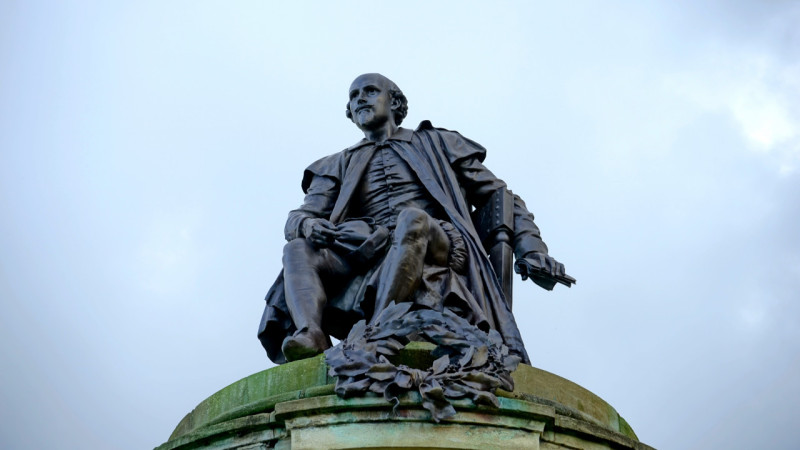 Give to Shakespeare at Pendleton!
Make on online contribution.
Check the box labeled "Other Gift Designation" and enter Shakespeare at Pendleton.
Contributions will be used for books, media, and supplies, for visits and assistance from theatre professionals, for performance-related expenses, and for travel expenses.
Want to know more?
Stay tuned to what's happening at Pendleton by following us on Facebook.
Follow Us!