The Department of Communication at Huntington University offers three areas of study that will prepare you academically and professionally for a career in communication or for further studies at the graduate level.
Communication students at Huntington University choose from three majors:
In addition, the Digital Media Arts Department offers related programs in radio & television broadcasting, film production, film studies, and animation.
In-depth study
Our program covers communication in its multifaceted dimensions — from nonverbal communication to the rhetoric of race; discourse analysis to public speaking and persuasion; conflict studies to media criticism; broadcast writing to public relations crisis management; cross-cultural communication to writing the journalistic news story and feature story; and the history of mass communication to principles of communicating in organizations.
Career results
Our graduates forge successful careers in a wide range of media-based jobs — in public relations, radio and television, journalism — and in a wide variety of non-media areas that use communication as the central tool for accomplishing objectives — such as human resources, intercultural ministry and missions, information management, event coordination, and teaching.Our students also are well prepared for further studies in graduate school.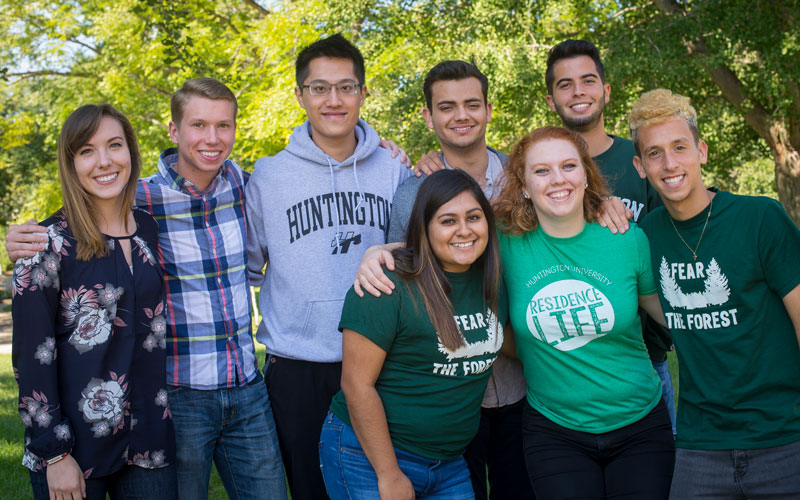 In a nationwide announcement made earlier this week, U.S. News & World Report has ranked Huntington University as the No. 16 Best Regional College (Midwest) and No. 31 Best Value Regional College (Midwest) in its annual guidebook, "Best Colleges 2018."
Huntington University has been ranked on the Best Regional College list for the 19th consecutive year and has consistently appeared in the top 20 among its peers. Ninety-two Midwest colleges made this year's list.
"These national…
Featured Alum
Joy (Patterson) Thompson
Since childhood, Joy (Patterson) Thompson, a 1999 Huntington graduate, has wanted to be a part of the radio world — specifically Christian radio. "I grew up in Durand, Ill., listening to one of the best Christian radio stations nationally, WQFL out of Rockford," Joy said. "By junior high, I knew I wanted to work there." So when it came time for college, Joy looked for a Christian school…
Featured Faculty
Michael Rowley
Dr. Michael Rowley holds a Ph.D. in communication theory and research from Florida State University, where his studies focused on behavioral psychology, persuasion, public speaking, and research methods. He received his B.A. in public speaking and his M.A. in theory, persuasion, and public speaking from the University of Central Florida.   mrowley@huntington.edu