The Department of Communication at Huntington University offers three areas of study that will prepare you academically and professionally for a career in communication or for further studies at the graduate level.
Communication students at Huntington University choose from three majors:
In addition, the Digital Media Arts Department offers related programs in radio & television broadcasting, film production, film studies, and animation.
In-depth study
Our program covers communication in its multifaceted dimensions — from nonverbal communication to the rhetoric of race; discourse analysis to public speaking and persuasion; conflict studies to media criticism; broadcast writing to public relations crisis management; cross-cultural communication to writing the journalistic news story and feature story; and the history of mass communication to principles of communicating in organizations.
Career results
Our graduates forge successful careers in a wide range of media-based jobs — in public relations, radio and television, journalism — and in a wide variety of non-media areas that use communication as the central tool for accomplishing objectives — such as human resources, intercultural ministry and missions, information management, event coordination, and teaching.Our students also are well prepared for further studies in graduate school.
Come visit us!
Consider visiting us during our fall semester or spring semester Communication Visit Day (usually in late October and early March).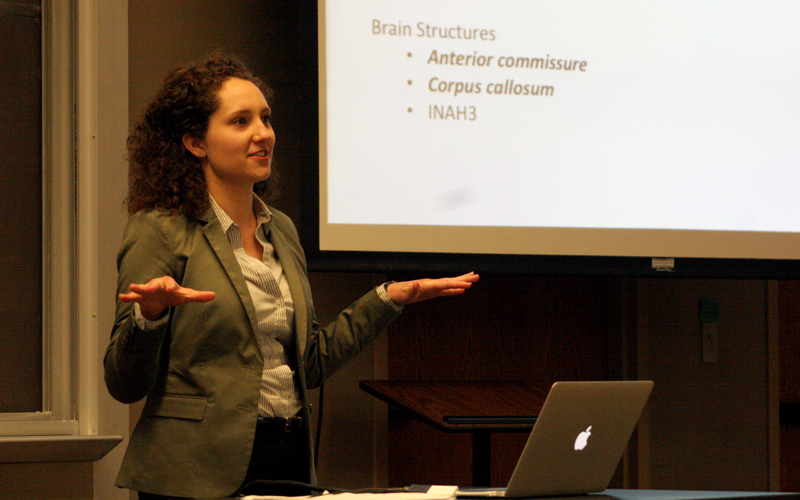 Huntington University's Student Senate is hosting its annual Academic Research Forum on Wednesday, April 15, at 3 p.m. The forum provides students across disciplines with an opportunity to present on topics related to their majors. Presenters are nominated by their professors to speak on their topic. Some of the presentation subjects include sentencing for rapists, gender assignment, prevention of school shootings, women and makeup, racial profiling, Indiana's Religious Freedom...
Featured Alum
Joy (Patterson) Thompson
Since childhood, Joy (Patterson) Thompson, a 1999 Huntington graduate, has wanted to be a part of the radio world — specifically Christian radio. "I grew up in Durand, Ill., listening to one of the best Christian radio stations nationally, WQFL out of Rockford," Joy said. "By junior high, I knew I wanted to work there." So when it came time for college, Joy looked for a Christian school...
Featured Faculty
Dale Gerke
Dale Gerke is the General Manager of the Bott Radio Network station in Fort Wayne AM 1090 since 1993. He received his Bachelor of Science in Business Administration from the University of South Carolina in 1989. He teaches broadcasting.