Journalism
Journalism is more than just writing and reporting. As part of the free press, a journalist is a walking, talking embodiment of one of the most fundamental pillars of American society. Journalists are a voice for those who need one and a source of information when people need to hear truth the most, so receiving proper training in journalism is essential for becoming the best journalist you can be.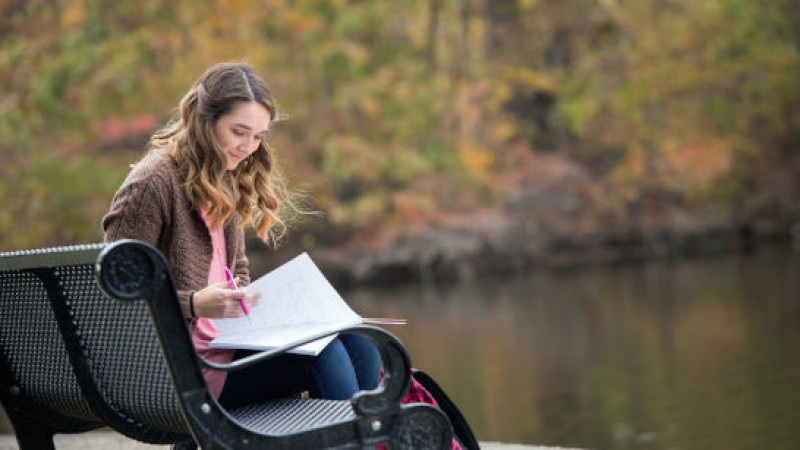 Getting the Full Story
A career in journalism requires a keen eye, integrity, and a thirst for knowledge. Most importantly, it requires an innate, insatiable curiosity.
Do you often ask why and how?
Do you challenge yourself to understand what makes things happen or what motivates people?
Do you enjoy critical thinking and going the extra mile?
Do you find yourself happily getting lost in researching facts and details?
Master the Tools of the Trade
As part of Huntington University's journalism curriculum, you will learn to master Associated Press (AP) style and the inner workings of writing and grammar. You will be fully immersed in the ever-changing world of convergent journalism so that in the job market you will be prepared to tackle multimedia reporting and collaboration.
You will write, edit, report, interview, analyze and critique, and go back to writing again — all from a Christ-centered worldview. With the attention and support of dedicated faculty and some hard work, you will track the story, dig for truth, and find your voice as a professional journalist.
In addition to classroom experiences, journalism majors partake in practical experiences in their chosen field that prepare them for the working world. Whether you are blogging or podcasting about current events, interning with local media, or beat reporting for The Huntingtonian, Huntington University's award-winning campus newspaper, your opportunities for using your newly-honed journalistic skills in college and beyond are limitless.