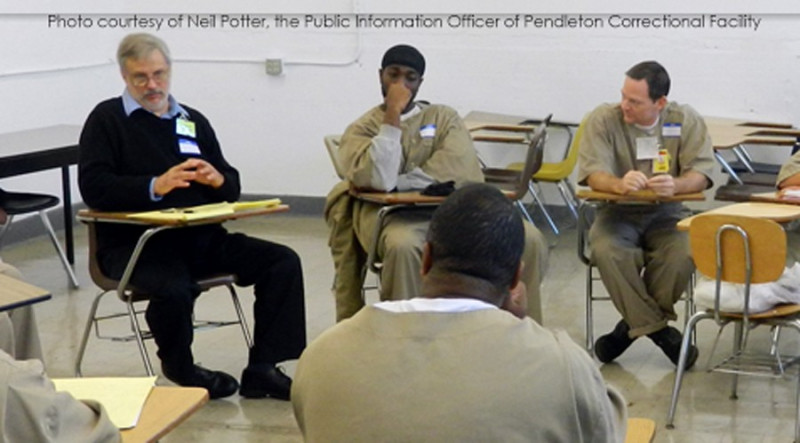 WHY ENGLISH AND MODERN LANGUAGES
Develop a Gospel-Centered Literary Lens
Choosing to study English and other modern languages is an excellent foundation for a future career in a variety of fields. Graduates have more than just a knowledge of literature or how to craft a finely-tuned sentence. At HU, we are committed to keeping Christ at the center, and we view literature through the lens of the redemptive Gospel. With this in mind, you will develop critical thinking, analytic, and interpretive skills that will help you empathize with and understand those around you.
At Huntington University, our Christian liberal arts setting puts us in a unique place to explore every aspect of English and modern languages. Get ready to grow in:
thinking critically and analytically
empathizing with others through words
articulating your testimony
mastering the written and spoken word
incorporating faith into conversation
storytelling and technical writing
English and Modern Languages Majors & Minors
IS ENGLISH AND MODERN LANGUAGES A GOOD FIT FOR YOU?
You might be a future literary scholar if…
With a good book in your hand and storytelling in your DNA, studying English and modern languages will take you on a deeper dive into the literary world you already love.
As you study at Huntington University, you will prepare not only for specific careers, but for everyday life by listening to and learning from the thinkers and writers who continue to shape our world. Your courses will prepare you to enter conversations about faith in ways that are creative, articulate, and well-supported, helping to equip you to make a difference in the world around you. With God's truth in mind, we will study how authors express the human condition and learn to think critically in response.
Writer
Editor
Librarian
Translator
Paralegal
Social media manager
Copywriter
Research analyst
Publisher
Brand Strategist
Hands-On Experiential Learning
To truly breathe life into language, you need to experience what you are studying in an up-close and personal way. That's why practical learning is built into our curriculum.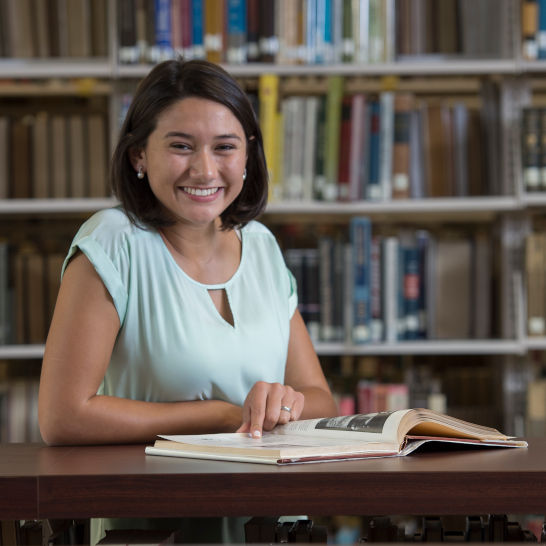 Real-World Learning and Experiences
Practical learning is built into our curriculum, and creating opportunities to understand language in the modern world is the standard. You'll attend professional theatre productions, a visit to Stratford, Ontario for the Stratford Theatre Festival, professional conferences, and local outings to Hyde Bros. Booksellers. Your time at HU is packed with experiential learning to equip you for your future career.
Faculty Connection and Collaboration
As a result of our University's size and dedication to excellence, you will gain direct access to your professors. English students and faculty members meet weekly for lunch, schedule outings together, and collaborate with other departments to expose you to newswriting, screenwriting, and more, allowing you to emerge from HU's writing program with an array of adaptable writing skills.
Professional Experience Outside the Classroom
Extracurriculars, internships, and conferences are widely available for English and modern languages students. From Ictus, HU's student-produced literary magazine, to Sigma Tau Delta, an international English honor society, there are opportunities to hone your discipline. Our students have also attended the International English Convention and presented at area universities' conferences.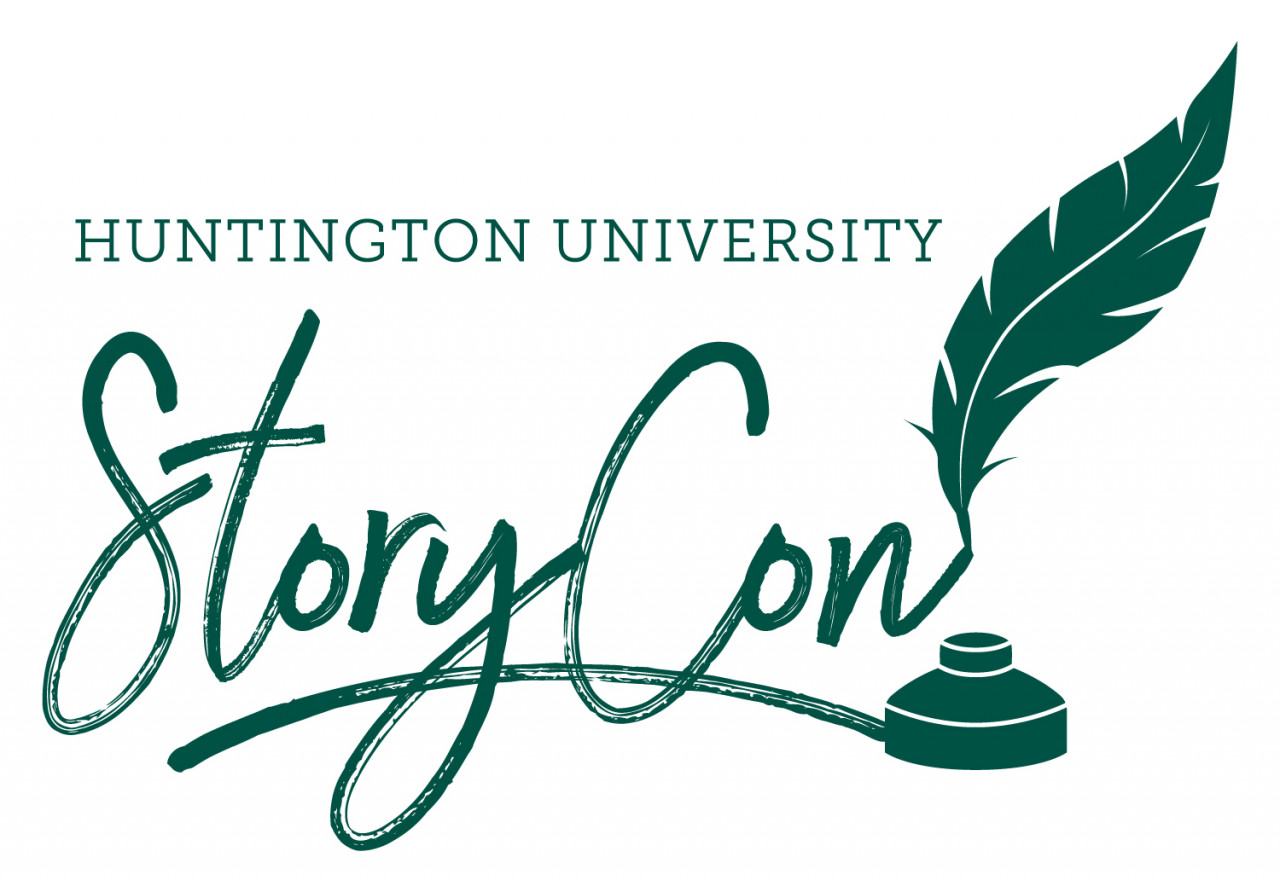 StoryCon is open to high school juniors and Seniors, along with current HU students. Whether you prefer a novel, play, epic poem, screenplay, or graphic novel, StoryCon is all about celebrating stories and the writers who tell them. This event takes place each spring and is hosted at Huntington University with a variety of free activities.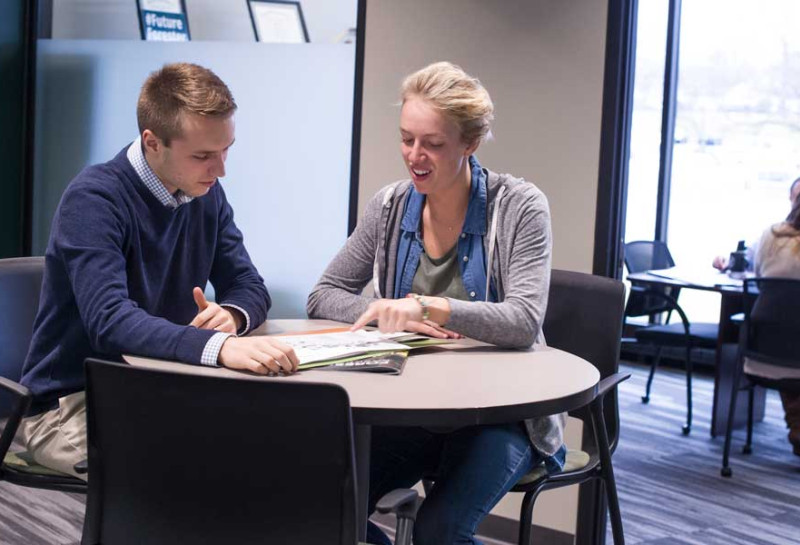 Cost of Attendance
Huntington University is dedicated to providing several paths for financial assistance as you invest in your education and future. Each student's financial aid package is unique and complements our competitive tuition. Online tools are available to help you calculate your investment.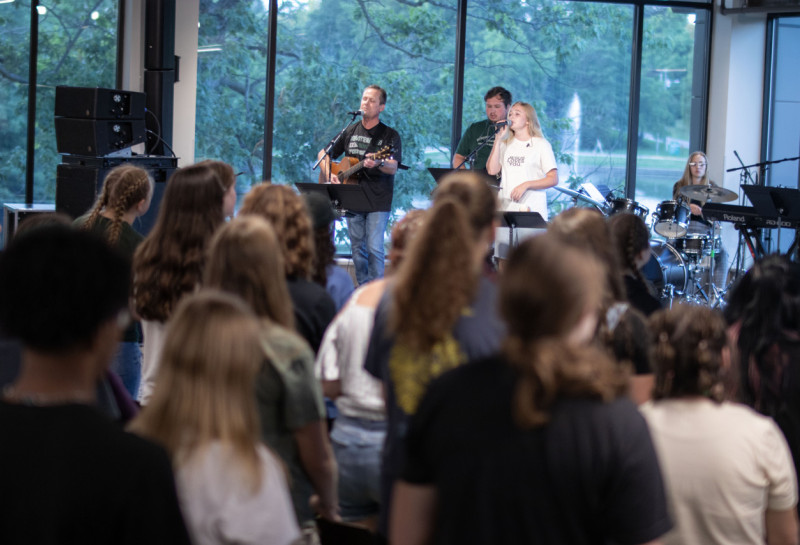 Christ-Centered Focus
In addition to providing you with a nationally-recognized education, we aim to help you experience the cross-section between faith and education. Discover who God wants you to be alongside a close-knit, Christ-centered community. When you're at HU, you're home.
Dedicated Faculty and Staff