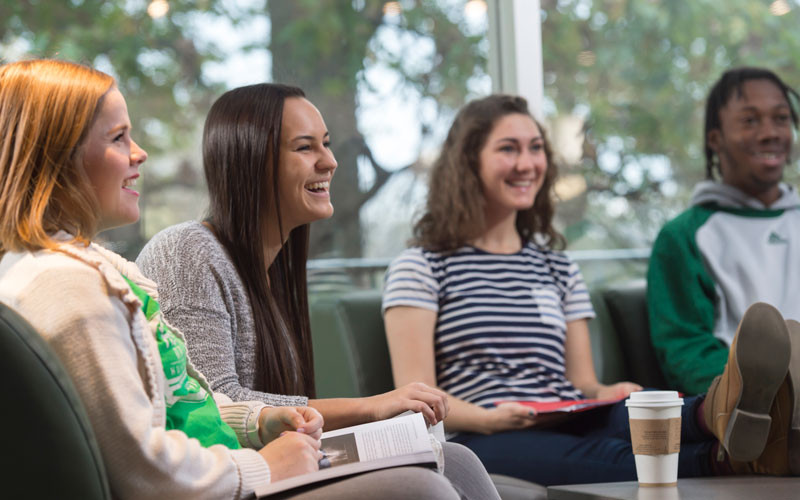 ENGLISH EDUCATION MAJOR
Give the gift of language
Throughout your studies, you will hone your love of literature, writing, and English grammar while preparing to instill that love into the next generation of students. This program has a unique competitive edge allowing you to earn two degrees in the same amount of time: a Bachelor of Arts degree in English and a Bachelor of Science degree in education. You will gain the training to teach grades 5-12 and you will have a solid foundation in English literature and writing. With support from two departments, you can become a world-class teacher and a magnificent literary scholar and writer.
A PEEK INSIDE THE REQUIREMENTS
English Education Curriculum
As an English education major, you will garner specifically-designed skills for educators while specializing in subject-specific training. You will take courses in creative writing and American, British, and European literature. At the same time, you will gain comprehensive training from courses, field experiences, and classroom experiences. HU's English education program uniquely delves deeper into the world of English study. You will gain exposure to different grade levels (grades 5-12) and styles of teaching and learning.
Introduction to Education
Educational Psychology
Adolescent Literature
How to Read Literature
Stores from the Future
Shakespeare in the Modern World
Adventures in the English Language
Coming of Age
Writing the Self
Early Adolescent Curriculum & Methodology
Dedicated Faculty and Staff
You May Also Be Interested In