HU celebrates 119th commencement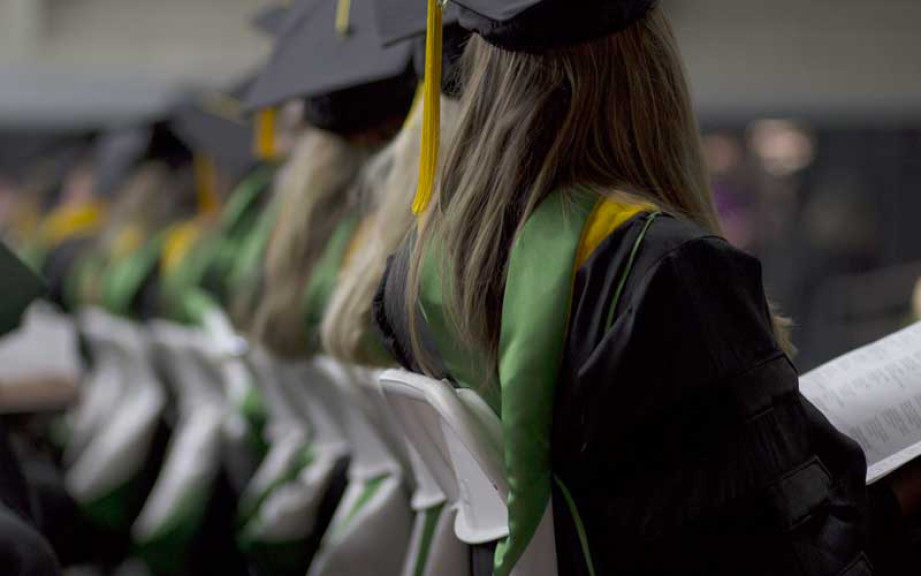 FOR RELEASE: Monday, May 22, 2017
On Saturday May 13th, Huntington University honored 310 graduates during its 119th Commencement ceremonies.
This year marks the first class of Huntington University's Doctor of Occupational Therapy (OTD) program which graduated 32 students. Huntington's OTD program began in 2014. Huntington University also awarded 64 Master of Arts degrees, three Master of Education degrees, 56 Bachelor of Arts degrees, four Bachelor of Music degrees, 125 Bachelor of Science degrees, 12 Bachelor of Science in Nursing degrees, 13 Bachelor of Social Work degrees, and four Associate of Science degrees.
"Our 119th Commencement was a joyous event where we celebrated the success of our students in completing their degrees. Graduation is a major accomplishment that represents the hard work and perseverance of our students, but also the sustained support of parents, families, and Huntington University faculty and staff. It is a great achievement for all of us," stated Michael Wanous, Vice President for Academic Affairs and Dean of the Faculty. "It was especially exciting to graduate our first cohort of doctoral students in the OTD Program."
The Commencement speaker was Shirley V. Hoogstra, J.D., President of the Council for Christian Colleges & Universities and she challenged students with her message "Living the Generous Life." Huntington University also conferred honorary doctorate degrees to Ms. Kelly K. Savage of Grandville, Michigan and Mr. Steven D. Platt of Huntington, Indiana.