HU Receives Matching Grant for Agriculture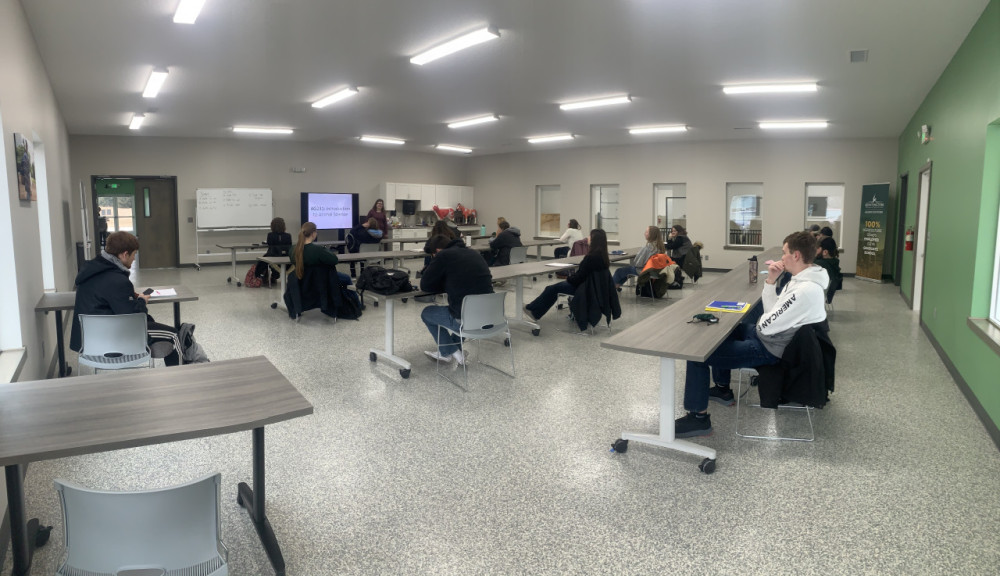 FOR RELEASE: Wednesday, January 27, 2021
HUNTINGTON, Ind. — Huntington University is pleased to announce the receipt of a $400,000 matching grant from the Avis Foundation. This grant, which will be given to the University over a three-year period, will specifically provide monetary support for HU's agriculture program.
"We are humbled by the Avis Foundation's faith in Huntington University and their investment not only in our current students but in future Foresters," said Dr. Sherilyn Emberton, president of Huntington University. "This matching grant underscores the efforts and successes currently being enacted in our agriculture classrooms and bio-living labs but also creates space for HU to strategically plan for the next generation of students pursuing the agbiosciences."
The grant comes in response to the University's focus on applied learning and creation of new educational opportunities for secondary students related to agricultural studies. Huntington University intends to use the matching funds to explore ways to engage the community in agricultural education, create more paid opportunities for HU students to work during the summer, and fund the ancillary costs of running a livestock learning lab and plant science facility.
"Agriculture has long been a stronghold in the American economy, but new approaches to production, animal science, bioscience and agribusiness are necessary in a world where discovery and innovation are rapidly changing the way people work," said Marty Songer, executive director for the Avis Foundation, Inc. "HU is positioned to not only cultivate interest in current agriculture studies, but through research projects and other educational programming, will be able to impact the future of agriculture as well. We believe that the education provided at Huntington University will undoubtedly enable its graduates to use their knowledge for the good of many communities — both at home and abroad."
Born out of an understanding of the economic need to support Hoosier ag efforts and a desire to provide Foresters with the best-in-class, Christ-centered ag education they are seeking, Huntington University launched the Haupert Institute for Agricultural Studies in the fall of 2014 and admitted its first students to the program a year later. With agriculture contributing over $31 billion to Indiana's economy, it isn't a surprise that the next generation of Hoosiers is seeking ag-related careers and the education to support that. Additionally, HU's ag program continues to evolve in response to the ever-changing demands and needs of this massive industry. For example, in March of 2020, HU announced that the Haupert Institute for Agricultural Studies had added two new programs: crop science and agronomy and animal science.
Huntington University ag majors can focus their studies on
Animal Production
Communication & Public Policy
Crop Production
Economics & Finance
Entrepreneurial Small Business Management
Management
Marketing
Ministry & Missions
Pre-Veterinary
Huntington University is a comprehensive Christian college of the liberal arts offering graduate and undergraduate programs in more than 70 academic concentrations. U.S. News & World Report ranks Huntington among the best colleges in the Midwest, and Forbes.com has listed the university as one of America's Best Colleges. Founded in 1897 by the Church of the United Brethren in Christ, Huntington University is located on a contemporary lakeside campus in northeast Indiana. The nonprofit university is a member of the Council for Christian Colleges and Universities (CCCU).