HU to Host First Ever StoryCon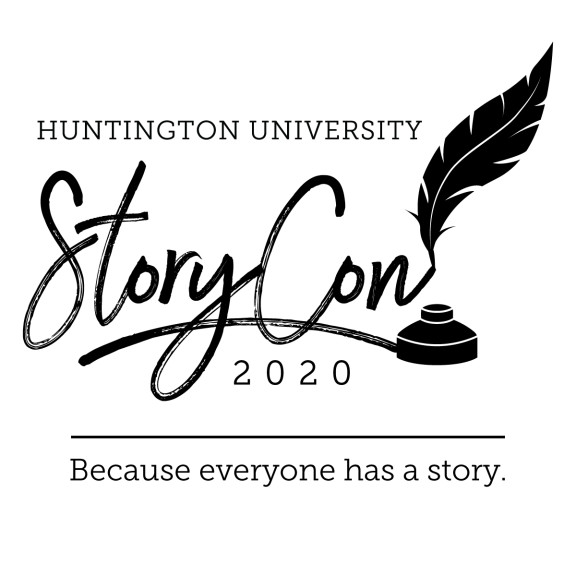 FOR RELEASE: Wednesday, January 22, 2020
On Saturday, February 22, authors and literary characters alike will gather at Huntington University for the University's inaugural StoryCon, an event especially for high school students who enjoy telling, hearing, reading or writing stories.
"ComicCon and PopCon have gained in popularity and, in many cases, have opened the door to more serious considerations of our favorite characters and stories in popular culture," said Dr. Todd Martin, professor of English and the mastermind behind StoryCon. "If they can make what is fun serious, why not make serious literature and writing fun! The first of what we hope becomes an annual event, StoryCon is a celebration of ALL stories and characters and those who create them, and we invite all interested high school juniors and seniors to come celebrate with us."
Built on the premise that everyone has a story, StoryCon will be a day full of activities that celebrate storytellers and workshops to help emerging writers tell their own tales. The day's schedule includes topics such as "Designing Costumes: CosPlay on a budget," "Getting Character Right," "Life After English: What can you do with an English major?" and "You've Written Something – Now What?" There will also be an open mic time for sharing stories, a workshop for students who want feedback from other writers on their projects and an escape room.
For students who are interested in studying English at Huntington University, the day will conclude with opportunities for students to interview for a scholarship from the Department of English.
StoryCon will begin with registration from 9:30-10:00 a.m. and conclude at 5:30 p.m. Lunch and all activities are free for participants and will take place in the Merillat Centre for the Arts at Huntington University.
High school seniors who have been accepted for admission to Huntington University are welcome to stay after StoryCon to participate in the University's Admitted Student Weekend but should also complete the Admitted Student Weekend registration form.
To see the full StoryCon schedule and register for this unique event, please visit huntington.edu/StoryCon. Contact the Department of English at huenglish@huntington.edu with any questions.