Miller's Chapter Makes Impact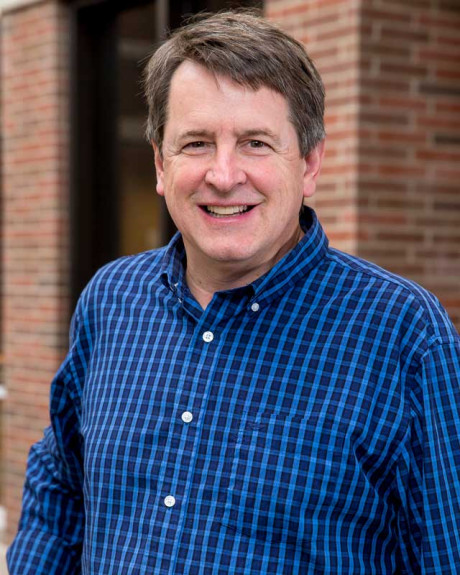 FOR RELEASE: Tuesday, November 27, 2018
Dr. Kevin Miller, professor of communication at Huntington University since 2002, has recently had a chapter published in a cumulative work. His chapter is part of the book Words and Witnesses: Communication Studies in Christian Thought from Athanasius to Desmond Tutu.
Miller was contacted by the editors, Robert H. Woods, Jr. and Naaman K. Wood, after they had seen some of his work that was published in a journal. He was asked to contribute a chapter to the book.
Miller's chapter focuses on James Cone, a liberation theologian, and pieces of race, communication, and Christianity. The chapter is titled, "James Cone: Analyzing Public Symbols to Expose Social Injustices."
"After I had written it, they sent a draft to Cone at Union Theological Seminary at Columbia University," said Miller. "He read the chapter and liked it and asked the editors if he could have copies of it when it was published to use in his classes. Then news came that he had died. I will treasure his comments since they were made shortly before his death. My hope is the chapter will point readers to the deeper issues Cone explored in his comparison of the cross to the lynchings of more than 4,000 black Americans in the nation's recent history."
The response of Cone regarding Miller's work is directly mentioned in the forward of the book, showing the significance of the interaction. Hendrickson Publishers have recently published an edited volume and it can be purchased on their website.