November Foundation Breakfast to feature military panel discussion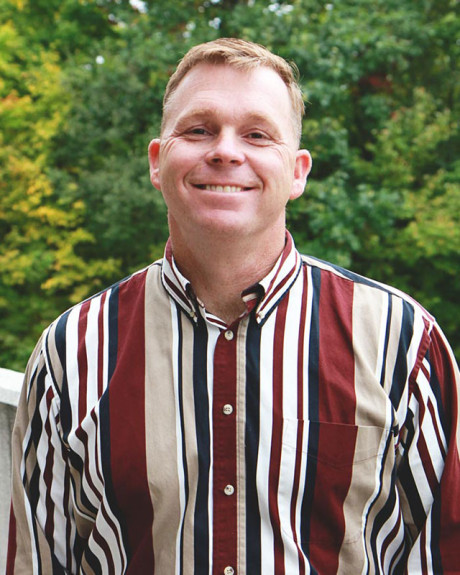 FOR RELEASE: Wednesday, October 25, 2017
The Huntington University Foundation announced that its November 8 breakfast will feature Dr. Mike Rowley, HU Professor of Communications and Army veteran, moderating a panel discussion with active military and veteran HU students as they share their experiences serving the United States.
"Please join us as we recognize and honor our Veterans. This breakfast is always a community favorite as it gives us an opportunity to say thank you to those who have served. I am excited this year to hear stories from three current Huntington University students and a recent graduate," stated Michael Zahn, HU Foundation.
Rowley served 10 years in the Army Reserves and after serving a short term as an enlisted man, he completed his bachelor's degree while participating in the R.O.T.C. program and graduated as a commissioned officer in the Army. Rowley holds a Ph.D. in communication theory and research from Florida State University, where his studies focused on behavioral psychology, persuasion, public speaking, and research methods. He has been an HU faculty member since 1999 and currently serves as the chair of the Department of Communication and also chairs the Institutional Review Board.
For more information or to RSVP for the November breakfast, please contact Jan Yost at (260) 359-4046 or jyost@huntington.edu.
The Foundation Breakfast Series is held on the second Wednesday of each month, October through May, excluding December, and is open to the public. It begins at 7:45 a.m. in the Habecker Dining Commons and concludes by 9:00 a.m. The cost of the breakfast is $10.00, a portion of which will help support local area students attending HU through the Huntington County Grant. First-time attendees enjoy a complimentary breakfast courtesy of Bailey-Love Mortuary.
Founded in 1938, the Huntington University Foundation exists to support the mission of the university by promoting education and fostering a synergistic relationship between the university and the Huntington County community and surrounding area.