Purdue Glee Club Performing at HU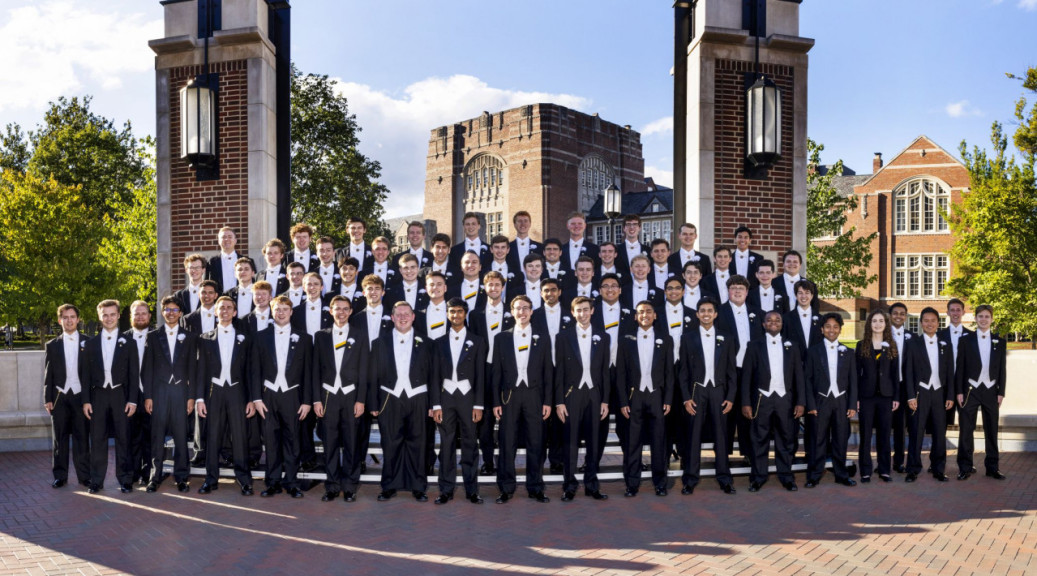 FOR RELEASE: Thursday, January 19, 2023
On Saturday, February 4, at 2:00 p.m., the Purdue Men's Varsity Glee Club will be performing in the Merillat Center for the Arts at Huntington University for a 90-minute concert.  Purdue Varsity Glee Club members have proudly served as ambassadors of Purdue University for more than 125 years.  Founded in 1893, this ensemble has performed for campus, community, state, national, and international events, including six U.S. presidential inaugurations and a meeting with Queen Elizabeth II. Glee Club members represent different backgrounds and hometowns in Indiana and across the world, consistently maintaining a high level of academic excellence with majors ranging from engineering to education to agriculture to biological sciences.
This dynamic musical troupe of 68 young men employs a versatile repertoire including gospel, vocal jazz, traditional hymns, swing, contemporary hits, romantic ballads, classical choral selections, barbershop, folk melodies, patriotic standards, familiar opera choruses, country, and novelty tunes, and utilizes small groups and outstanding soloists to further enhance each show.  The Glee Club shares a sound all its own through one-of-a-kind arrangements in tailor-made performances for audiences of all ages.  HU's own Treblemakers will be joining PVGC onstage for part of the performance.
Tickets range from $10-15 and are available online at huntington.edu/mca/box-office.