'The Birds' Lands at Huntington University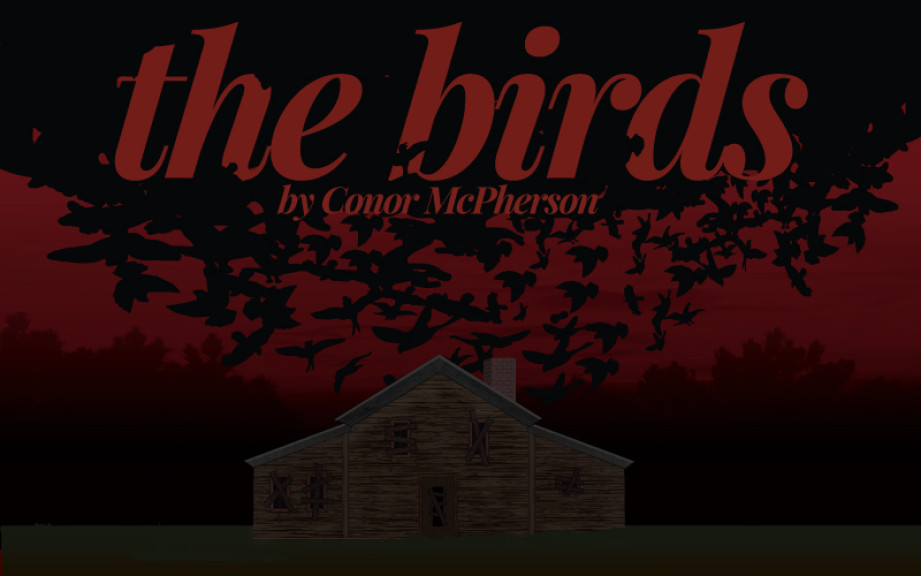 FOR RELEASE: Monday, September 17, 2018
Huntington University Theater Company (HUTC) is proud to kick off its 2018-2019 season with The Birds, a spooky thriller that's just right for the season. The production is scheduled for September 20, 21, 27, and 28 at 7:30 p.m., and September 22, and 29 at 2:00 p.m. and 7:30 p.m.
Based on Daphne du Maurier's enthralling 1952 short story, this suspenseful and eerie contemporary play is written by one of the world's most praised Irish dramatists, Conor McPherson. Alfred Hitchcock also based his classic movie upon the same short story. The Birds is a production that is recommended for anyone over the age of 12.
"There are all kinds of stories out there that deal with what might be considered 'darker' issues or themes to explore," said Professor Jay Duffer, Associate Professor of Theatre Arts. "We haven't performed a suspense thriller since I have been here. Not only does this play fall within that genre, but it also is well written. So, why produce this? Because life can be frightening sometimes and we as a department of theatre will address all aspects of the human condition."
This spooky play tells the tale of how humans create relationships during the collapse of a society. Two strangers, Nat, played by senior Jordan Hersey, and Diane, played by junior Elizabeth Olson and senior Olivia Ranz, are forced into a house to escape a flock of attacking birds. Julia, played by juniors Eleni Fielding and Amanda Fielding, arrives with news from the outside world, creating trouble for Nat and Diane.
"I can't give away too much because there are some great plot twists in the story and I want our audiences to come along for a thrilling ride!" teased Duffer.
Tickets are $13 for general admission, $11 for students and seniors, $6 for children 13 and younger, $5 for HU students and $10 for HU faculty/staff. For tickets, call the Merillat Centre for the Arts Box Office at (260) 359-4261 from 1-4 p.m., Monday through Friday. Patrons may also go online to purchase tickets at www.huntington.edu/BoxOffice. Tickets also will be sold at the door before each performance.