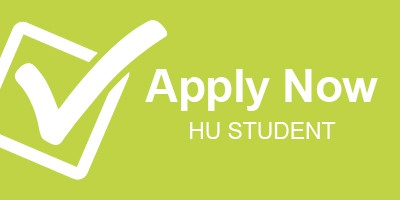 Huntington University offers a wide range of courses through the convenience of distance learning. Our online programs are nationally ranked for quality and affordability and are designed to fit into the busy schedules of working students. Take classes without paying extra to drive to campus and learn in the comfort of your own home.
---
HU offers a wide variety of online courses during each summer semester. Discounted online courses are available for current HU students, early entry high school students, and non-HU college students. Class sizes are capped to create an intimate learning experience. Earn the same degree online as you would in a classroom.
HU's Adult Online Programs enable you to complete certain degrees entirely online. Online classes allow for maximum flexibility with no requirements of being online at specific times. You take the classes you need and you log-on when it's convenient for you. Interested in more information?
HU offers graduate courses online and in a hybrid format to best fit your needs and schedule. Learn more about our impressive slate of graduate programs.
---
If you seeking to apply for online courses at Huntington University and you aren't a current HU or a high school early entry student, then this is the application you want!

Got questions? Email online@huntington.edu or call (800) 600-4888.
Establishing the Townsend Institute at Huntington University
Dr. John Townsend shares why he chose Huntington University as a partner to establish the Townsend Institute.
Alumni Stories
Tonya Horvath
Every day, Tonya Horvath gets to practice what she preaches. Not only is she an admissions counselor for Huntington University's adult degree programs, but a student at Huntington herself. Both the small class sizes and the fact that they were held only one night a week drew Horvath to the program. "I had been away from the traditional college classroom for 21 years, and was very...
Kevin Ogan
Learning is a lifetime pursuit, but it can be difficult to pursue formal education when involved in a fast-paced career. For Kevin Ogan, Quotations Clerk at Ford Meter Box Company, Huntington University's Adult Degree Programs are the perfect fit when it comes to continuing his education. Huntington offers an attractive program that allows students like Ogan to take classes either one night...