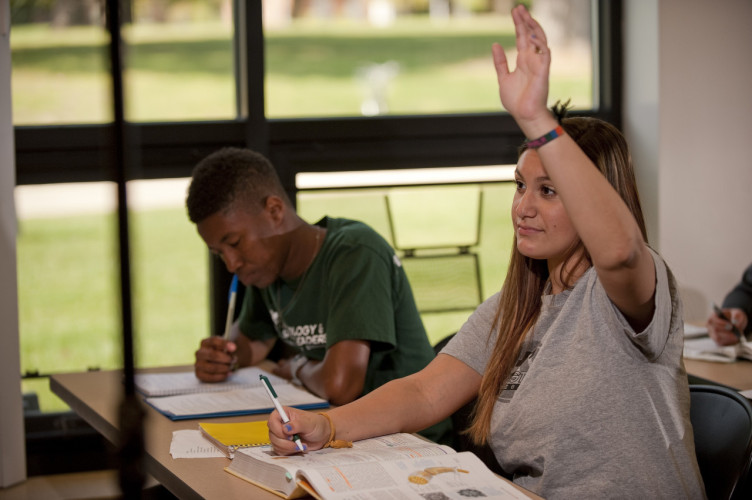 WHY PSYCHOLOGY
Equipped to Explore Life's Complex Questions
Psychology is the study of humanity—how and why humans behave the way they do. As you study psychology at Huntington University, you will grow an appreciation for the discipline of psychology and a deeper understanding of the complexity of human behavior. This field of study gives you the tools to help yourself and others live meaningfully. The department's goal is to help you engage in a Christ-centered approach to humanity.
At Huntington University, our Christian liberal arts setting puts us in a unique place to explore every aspect of psychology. Get ready to grow in:
understanding complex human behavior
integrating faith with psychology
approaching humanity with a Christian lens
thinking critically about faith and practice
collaborating on vital research projects
helping others live meaningful lives
Psychology Majors & Minors
IS PSYCHOLOGY A GOOD FIT FOR YOU?
You might be a future psychologist if…
If you're looking for a field of study that is complex, varied, and full of possibility, you're in the right place. Through comprehensive teaching that fosters critical thinking skills and promotes discipleship, you will be equipped to succeed in both a career and your walk with Christ.
With a degree in psychology, you can enter the workforce and your community as an agent for change, helping people with a variety of questions and needs find comfort and answers. You'll learn key concepts about development, perception, counseling, and more, then use them in the career field that suits your gifts and goals.
Mental health manager
Disability service manager
School counselor or psychologist
Educator
Leader of a nonprofit organization
Mental health counselor
Play therapist
Marriage and family therapist
Hands-On Experiential Learning
To truly breathe life into psychology, you need to experience what you are studying in an up-close and personal way. That's why practical learning is built into our curriculum.
Benefits of a Christian Liberal Arts University
As a result of our University's size and dedication to excellence, you will gain access to a strong community of Christ followers, both in the classroom and dorm life. Faculty and staff will teach through a lens of faith, you will live and study alongside other believers, and grow spiritually through chapel, small groups, and coursework.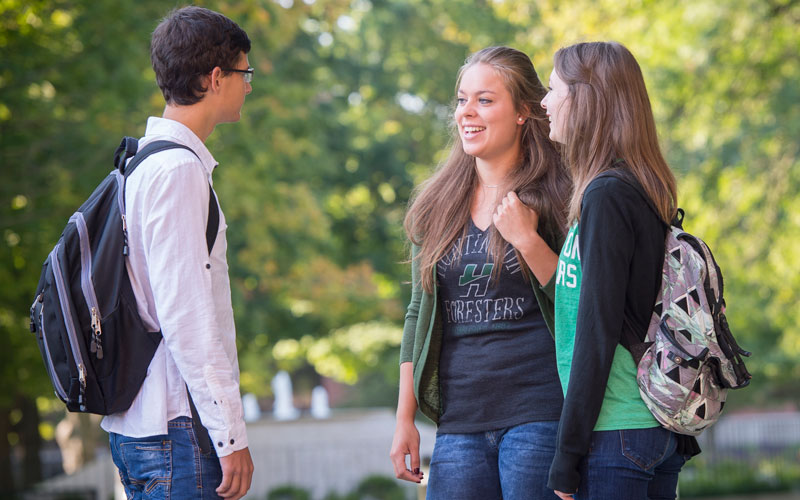 Internships and Real-World Learning
The psychology department at HU provides opportunities for hands-on, practical experience through a variety of internship and practicum opportunities. From working alongside your professor on a research project over the summer months to connecting with outside professionals in your field of interest, you will build your resume and gain experience ahead of graduation.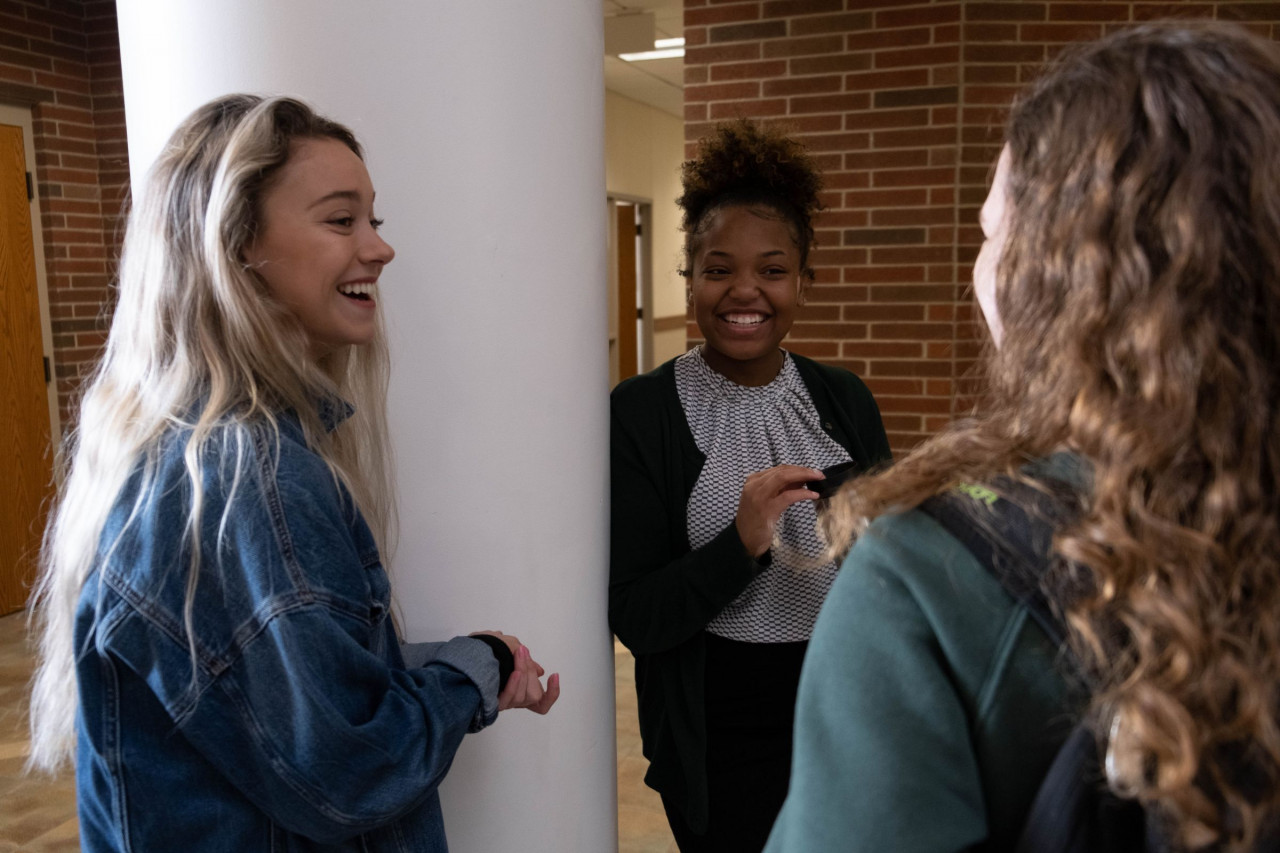 Dedicated Faculty and Staff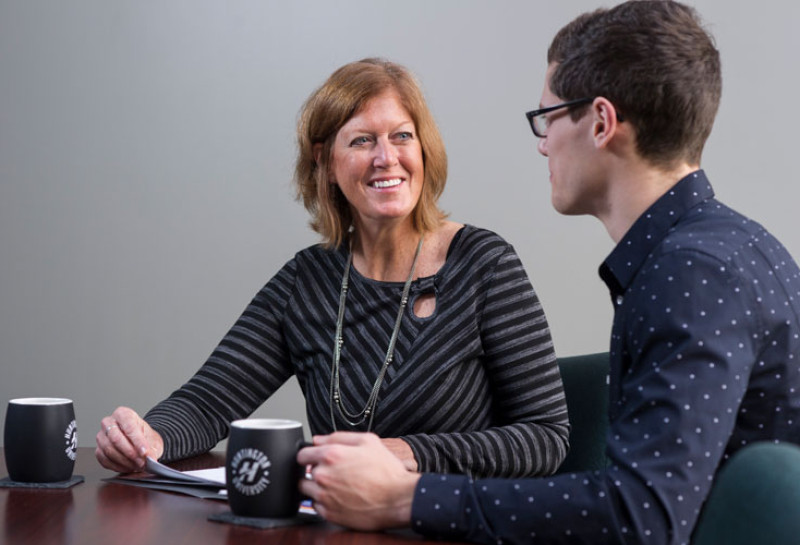 Cost of Attendance
Huntington University is dedicated to providing several paths for financial assistance as you invest in your education and future. Each student's financial aid package is unique and complements our competitive tuition. Online tools are available to help you calculate your investment.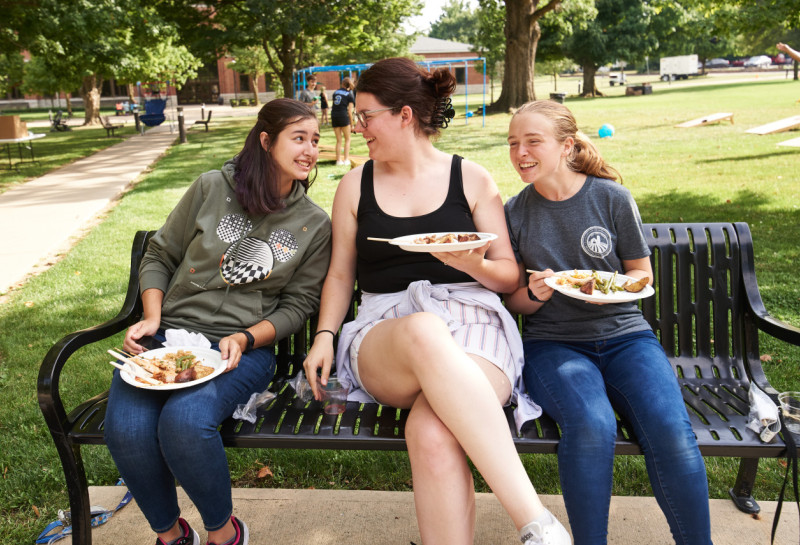 Christ-Centered Focus
In addition to providing you with a nationally-recognized education, we aim to help you experience the cross-section between faith and education. Discover who God wants you to be alongside a close-knit, Christ-centered community. When you're at HU, you're home.