HU Honors Dedicated Alumni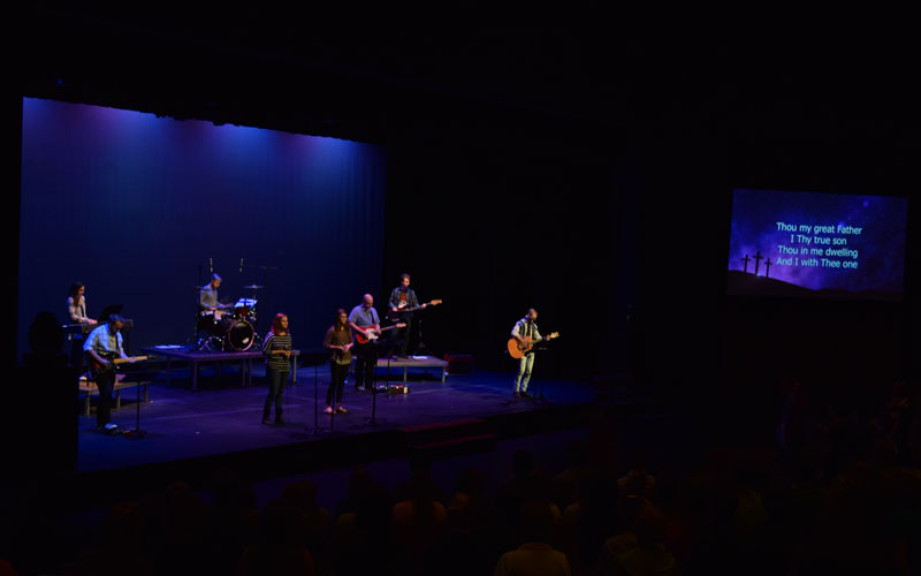 FOR RELEASE: Wednesday, September 27, 2017
Four Huntington University graduates will receive alumni awards during Homecoming 2017 in recognition of their service to the community and their representation of Huntington University. David Geders will receive the Young Alumni Award, Richard and Jenna Strick will receive the Alumnus of the Year Award, and Michigan resident La Doyt "Rody" Rodeheaver, will receive the Distinguished Alumni Award. All recipients will be honored during the Alumni Chapel service, held on Friday, October 6, at 11:00 a.m. in Zurcher Auditorium in the Merillat Center of the Arts.
The purpose of Huntington University's alumni awards is to recognize individuals who are of high moral character, maintain an interest in HU and have brought honor to HU through significant contributions to his/her profession or other area of service. Each year, Huntington University honors alumni in three categories: Young Alumnus, Alumnus of the Year, and Distinguished Alumnus. It is an HU tradition that has occurred since 1952.
David Geders graduated in 2013 with a degree in business management. He is the recipient of The Young Alumnus Award. This award is designed to recognize alumni who are 30 years old or younger and has made a significant impact on the world since graduation. Geders resides in Huntington and has used his success to fill a void within the community. He combined his love for music with his education and opened a music store downtown, Copper Chord Music. His business goes beyond simply providing instruments and lessons. Geders has supported local schools with encouragement and locations to practice their love of music outside of the class room. In addition, he has provided guitars for the local Pathfinders organization, helping to bring music to their clients. He has contributed as a guitar teacher at Huntington North High School and he has used his talents to serve the Lord at local churches such as Huntington Nazarene Church and College Park Church. He has a love for his alma mater and has prioritized speaking engagements at the University.
Jenna and Richard Strick, 2005 and 2006 Huntington University graduates, respectively, have served the Huntington community faithfully both during their time as students and in the years that followed. The Alumnus of the Year Award annually recognizes alumni for outstanding service and achievement over an extended period of time. The individuals who receive this award represent the ideals of Huntington University through their professions or other areas of service. Richard Strick was the senior pastor at St. Peter's First Community Church until 2017. He then stepped down so that he would have an opportunity to serve with the national office of LOVE INC. Richard also serves on the Huntington's City Council, is a member of the Drovertown Neighborhood Alliance, Cosmopolitan Club, Huntington Ministerial Association and St. Peter's First Community Church. He also is a volunteer coach with the Huntington North High School wrestling team and serves on the national board of directors for Love In the Name of Christ. Jenna Strick serves as the Social Justice Outreach & Development Coordinator at the Victory Noll Center. Prior to this role, she was the executive director of United Way of Huntington County. While at the United Way, Jenna led many successful fundraising and helped initiate and volunteer with many different programs in the community including a Community Action Poverty Simulation in 2008. She has served as a health coach at the YMCA and is involved with the Health and Wellness Coalition. Jenna was an Athena Young Professional Leadership finalist in 2014, which celebrates exceptional individuals 40 years of age or younger who have achieved excellence in their profession, served the community in a meaningful way and assisted women in their attainment of professional goals and leaderships skills. The Stricks have been known to open their home to those finding themselves in transition and they use that time to help mentor and guide spiritually.
Rodeheaver graduated from Huntington College in 1966. He currently serves President Emeritus of International Needs USA in Hudsonville, Michigan. International Needs USA is a ministry that serves in many areas of the world, focusing primarily on education, gospel outreach, health, economic development, and food/water depending on the country's needs.
Alumni award recipients are selected through a nomination and voting process. Huntington University alumni are asked to nominate alums who they believe are making a difference in their community and impacting the world for Christ. Through an online nomination form, alums submit their recommendations and the Alumni Board reviews each one. After the Alumni Board discusses each nomination and narrows the pool of nominees, they vote to determine the recipients.