HU Students Inducted Into Education Honor Society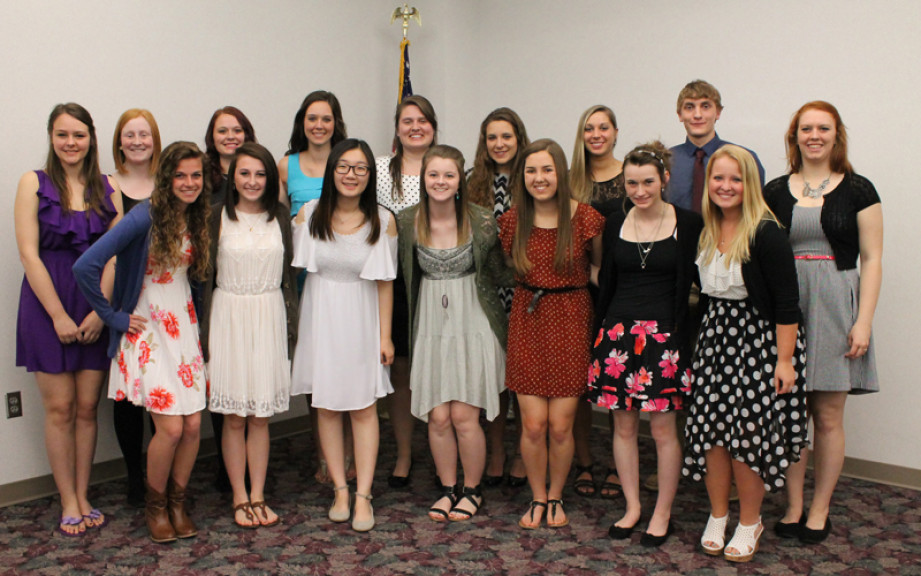 FOR RELEASE: Thursday, April 23, 2015
Huntington University has welcomed 16 new members into the Omega Psi chapter of Kappa Delta Pi, the education honor society. The following students were inducted in a special ceremony on April 15:
Kappa Delta Pi is the international honor society in education. Founded in 1911, the organization boasts 45,000 to 50,000 members worldwide. Education majors who have earned at least 30 credit hours and whose overall grade point average is at least a 3.5 are eligible for membership in Kappa Delta Pi. Dr. Terrell Peace, professor in education, and Dr. Susie Boyer, association professor of education serve as the chapter counselors.
"Through Kappa Delta Pi, our students participate in both professional development activities and service activities to enhance the campus and the community," Peace said. "One of those experiences will involve a taking a group of students to the KDP Convocation in Orlando in October where they will have an opportunity to interact with high-profile members of the education community."
Huntington University's Omega Psi chapter was chartered on May 1, 2000. In 2003, the chapter was honored as the newest chapter ever to receive an Achieving Chapter Excellence Award, or an ACE Award, from Kappa Delta Pi's national headquarters.
In 2005 and 2007, the Omega Psi chapter received its second and third consecutive ACE awards at the national convocation.