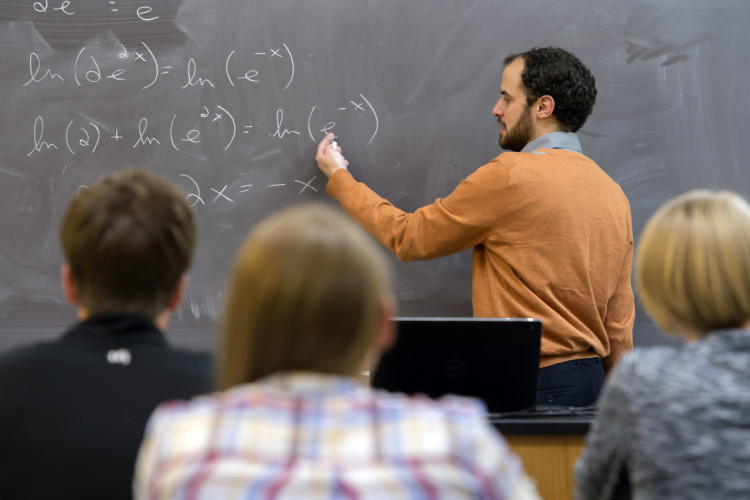 ELEMENTARY & MIDDLE SCHOOL EDUCATION MAJOR
Earn an education degree with flexibility
Earning a dual license in elementary and middle school education is possible at Huntington University, and the path to achieve it is laid out for you. The flexibility to teach younger students and those reaching early adolescence will aid you in future job placement and give you the opportunity to touch even more lives through education. With significant in-classroom experience starting as early as your sophomore year, you'll have plenty of opportunities to engage with different grade levels prior to graduation.
A PEEK INSIDE THE REQUIREMENTS
Elementary & Middle School Education Curriculum
With a series of comprehensive courses, field experiences, and student teaching, Huntington University will set you up for success to become an effective elementary and middle school teacher. As part of this curriculum, you will also receive special coursework and field experiences focusing on the needs of middle school students.

Middle school programs are available in math, science, language arts, and social studies, and elementary and middle grades dual licensure will allow you to be licensed for K-6 elementary and 5-9 middle school classrooms.
Introduction to Education
Educational Psychology
Early Childhood Literacy Development
Reading Methods and Materials
Early Adolescent Curriculum and Methodology
Diagnostic and Corrective Reading
Assessment Strategies for Elementary Educators
Integration of Technology in the Classroom
Managing the Learning Environment
Topics and Problems in Education
You May Also Be Interested In