Visual Arts Seniors to Showcase Work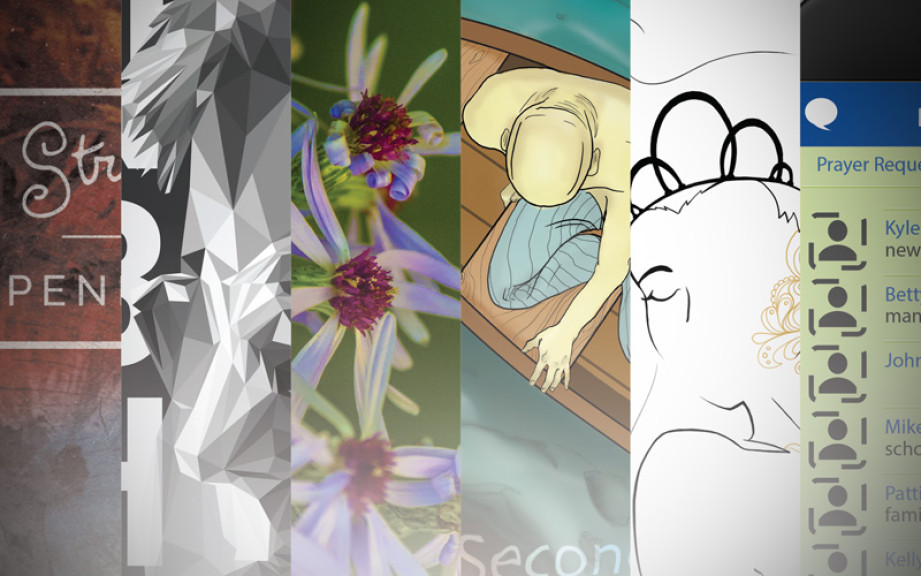 FOR RELEASE: Wednesday, April 15, 2015
Huntington University's Visual Arts Department is opening its senior exhibit Thursday, April 16. A variety of artistic mediums from six graduating seniors will be featured.
The exhibit will be held in the Robert E. Wilson Gallery located in the Merillat Centre for the Arts and will run through May 4. Students will host an artist reception on Saturday, April 18, at 6 p.m. The exhibit and the reception are free and open to the public.
The Wilson Gallery is open weekdays form 9 a.m. to 5 p.m., before and after all Merillat Centre performances, and by appointment. Gallery exhibits are free and open to the public.
Exhibitors and their work will include:
Anne Aroune, an art education major from Rochester, Indiana – She is exhibiting a set of 12 photographs and a set of four designed postcards.
Jonathan Carhart, a graphic designer major from Bloomfield, Nebraska – He is exhibiting two projects, and the first is a set of four large posters.
"Music is a huge inspiration for me, so each poster is inspired by a different musical artist," Carhart said. "Each poster is a representation of what I feel when I listen to their music."
His second senior project was to design a fully-functioning typeface. He used two modern serif fonts, Didot and Bodoni, as his starting point.
"I was heavily inspired by negative space and extreme contrast between different line weights," he said.
Erdal Kulgu, a computer science and graphic design major from Sirnak, Turkey – Kulgu designed the user interface for an application that is set to launch later this year for an organization called Generous Prayer.
"Imagine in your time of need you get a notification that someone is praying for you at that exact moment, and immediately God opens a door, answering the prayer," he said. "I believe God will use this application to show he not only listens but answers prayer."
Raquel Martinez, a graphic designer major from Miami, Florida – She is exhibiting two projects: "Struggle Pretty," an album booklet for the album "Struggle Pretty" by the band Penny & Sparrow, and "Raquel Martinez: Graphic & Web Design," a personal business/portfolio website built primarily with HTML (hyper-text markup language) and CSS (cascading style sheets).
Cate Rinchak, a graphic designer major from Chesterton, Indiana – She is exhibiting five illustrated book cover designs for five stories that are part of the curriculum for the high school from which she graduated. Her second project is a branding campaign for a winery that includes promotional/informational material, a logo and three label designs.
"Each cover adopts a style reminiscent of the time period of each piece," Rinchak said. "For instance, 'The Lord of the Flies' was written in 1954, so the cover follows a flat-looking style like that of the 1950s. For 'The Grapes of Wrath,' I wanted it to mimic a color scheme of black-and-white photography. For 'Hamlet,' I wanted a style similar to etching or printing press."

"The mock brand for Compass Winery is based on a winery brand located in the Nantucket, Massachusetts, area," she said. "For the campaign, I used the directions on a compass, keeping with a navigational theme of the brand itself, and focused on the area's seaside location by illustrating sea creatures for each bottle."
Cara Scheer, a fine arts major from Rochester, New York – She is exhibiting playing cards as well as character concepts and designs.
"My illustrations and designs for playing cards were inspired by a past project that piqued my interest and creativity," Scheer said. "The goal I had in mind for these was to showcase playing cards in a theme not commonly thought of. I used my love for line work to emphasis the designs of the suites.

"For my character concepts and designs, I worked with a friend who is currently writing a fantasy story. Having a collaborative project was a good challenge for me – designing characters not from my own imagination, but from someone else's. My style for these characters was inspired by anime and game character artists that work for companies such as Blizzard or Riot. I watched several YouTube tutorials on speed paintings to learn more about drawing people on a computer."