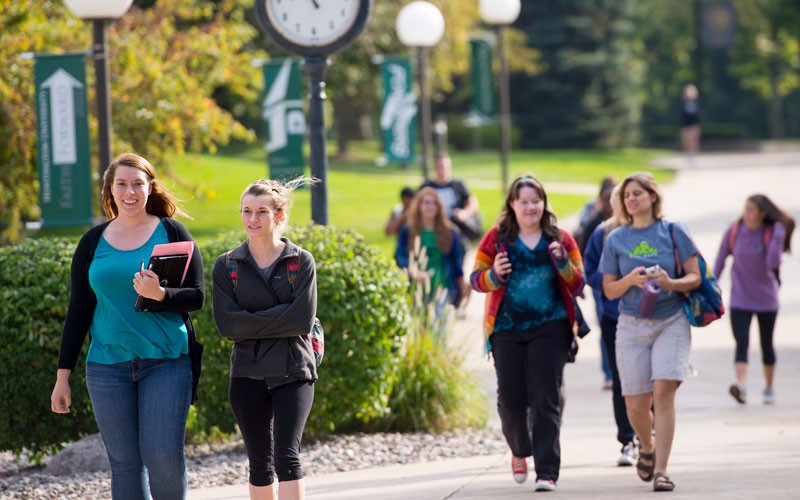 How can we help, Foresters?
The Registrar's Office is your one-stop-shop for everything you need to know about your official college records, transcripts, and course information. With that in mind, you may want to check out the following tools and resources to make sure you are making the most of college career.
Class Schedules and Final Exam Schedules: Whether you are preparing for registration or finals week, make sure you check this page regularly for the latest information regarding schedules.
Grades & Records (Portal login required): Log in to check your grades.
GTPs and Checksheets: Each major has a Guide to Typical Program (GTP). The GTP gives you an overview of what is required for that major and when, in a typical 4-year college career, you would take the required courses.
Degree Audit (Portal login required): The degree audit evaluates your coursework records for completion of specified degree requirements enabling you to see which degree requirements you have satisfied and which you have not satisfied based on the courses you have completed.
Directed Study/Tutorial/Independent Study: If you're interested in a directed study, tutorial, or independent study, fill out out this application and submit it to the Registrar.
Change of Name and Address Form (Portal login required): If your name and/or address has changed while you are a student or after you graduate, please fill out this online form for our records.
Change of Major/Degree Form (Portal login required): If you plan to change your major, this online form is your first step.
Engaging Other Cultures Form: Engaging Other Cultures (EO) courses can be applied toward one January Term requirement or toward 2 credit hours of cultural enrichment requirements. To apply, read and fill out the form for the Registrar.
Fort Wayne Higher Education Consortium (FWHEC) Enrollment Request Form: The Fort Wayne Higher Education Consortium is a group of seven area institutions (Huntington College, Indiana Institute of Technology, Indiana University-Purdue University Fort Wayne, Ivy Tech State College, Manchester College, and the University of Saint Francis) that allows students to enroll in one course per semester at a participating institution if a course is closed at the end of final registration or is not offered during the current semester at HU.
Incomplete Grade Request Form: The request for an Incomplete must be student-initiated. It is granted only on the basis of serious illness or similar extenuating circumstances that materially affects the student's ability to complete all requirements.
Internships/Practica/Job Shadowing Form: If you want your internship, etc., to count, please fill out this form and submit it to the Enterprise Resource Center (ERC)
Petition Form: If you plan to add a course, drop a course, carry more than 18 credit hours, etc., fill out this form and submit it to the Registrar.
S/U Grade Request Form (Portal login required):
Transcript Request Form: HU provides transcripts for alumni at no charge. Transcript requests should be directed to the Registrar and must be signed by the student (or former student) in compliance with federal law.
Transfer Work Approval Form: If you are interested in transferring to HU, check out the next steps you need to take become a Forester. Also, this form will get you started on transferring credits.
Applying to Graduate (Portal login required)
If you're the type of student that likes to plan, you'll find these tools helpful: