MBA Admission Requirements
To be considered for admission to the Master of Business Administration program, students must supply the following information. When this information is received, the Admissions Committee will act on the application.
A completed application form (Graduate Program Application)
A non-refundable $30 application fee that accompanies the application
Official transcripts from all colleges/universities attended with an undergraduate cumulative GPA of at least 3.0. (Students with a lower GPA may apply for provisional admission based on additional documentation and approval of the Program Director.)
A professional résumé, summarizing life and work experiences
Two recommendation forms, preferably including at least one academic reference.
Applicants may be interviewed or asked to submit professional references.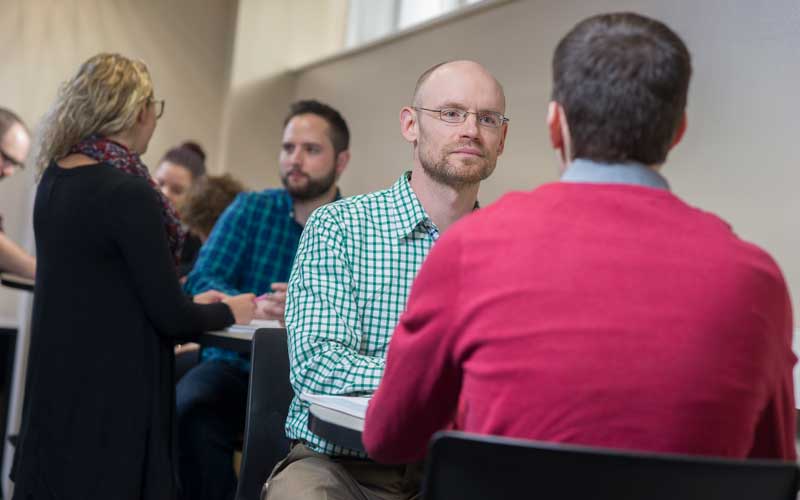 Graduate credits earned at other regionally accredited institutions may be transferable to Huntington University's graduate programs. Only graduate courses with a grade of B- (2.67) or above are transferable. Generally such credits must be no older than 10 years and must represent courses that can reasonably substitute for courses in the Huntington University graduate program. Individual program directors determine the suitability of such courses for transfer credit and may deny transfer credit. Students will be asked to provide relevant materials for their transfer courses. Students in the MBA program may transfer in a maximum of 6 credit hours. Although credits may transfer, no transfer grades are recorded nor counted in the cumulative grade point average.