The Future is Bright for HU Grads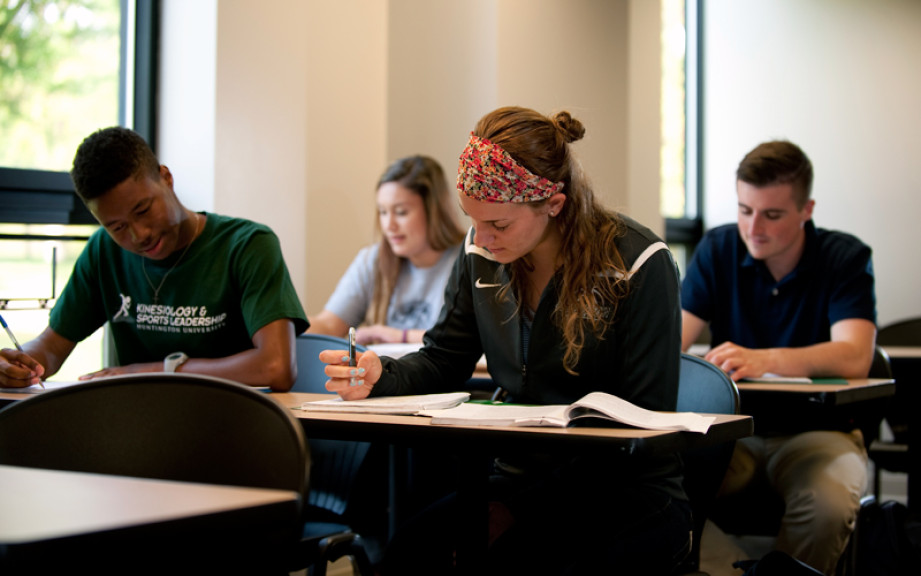 FOR RELEASE: Tuesday, June 14, 2016
Graduates of Huntington University have a reason to be optimistic about their future. Why? Because when you compare the post-graduate employment rates of HU graduates to the national average, HU's numbers are nearly 20% higher!
You read that right! As of June 7, the average employment rate for the class of 2015 was sitting at 82%, according to a new report from the National Association of Colleges and Employers. Where do graduates from HU's class of 2015 stand? 99.7%! That's over 17% higher than the average! But the numbers get even better. Of that 99.7% of HU grads with jobs, 65% have jobs related to their major!
By The Numbers
Employed
Full
Time
Part
Time
Grad
School
Unemployed
Military
Nat'l Average
82%
54.1%
10.3%
17.7%
16.1%
1.8%
HU
99.7%
71%
13.7%
15%
.3%
N/A

Let's break this down ever further.
Sixty-three majors were represented by HU's class of 2015. Twenty-four of those areas of study had a 100% employment rate within that field of study! These 24 majors include areas like broadcast fusion media, management, elementary and special education, and history education. Other popular fields of study such as film production and nursing still maintain impressive placement rates with 80% and 83% respectively. And what of those that opted to continue their education? Twenty-five 2015 HU grads have gone on to various graduate schools across the country, including Wheaton College, Asbury University and Baylor University.