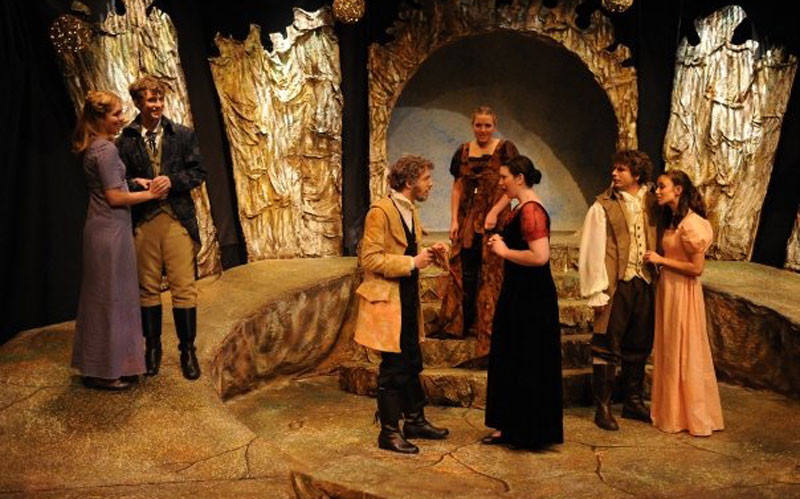 WHY THEATRE
Let your story fill the stage.
Theatre weaves together many threads — acting, costuming, stage design, and more — to tell a story. It takes time and hard work to bring a performance to life, but we do it with purpose. At HU, we believe that good storytelling is one of the ways we honor God. Stories impact humanity, and in telling them well, we have a chance to change the world.
Our Christian liberal arts setting puts us in a unique place to explore every aspect of theatre through a lens of God-honoring storytelling in the following:
designing remarkable sets

performing in a variety of theatre spaces

outfitting a cast with costume design

controlling production quality

building immersive scenes

telling stories that matter on stage
Theatre Majors and Minors
175
ONSTAGE HOURS
Students with a performance major will see at least 175 hours onstage during their course of study.
8
PROFESSIONAL GUEST ARTISTS
With plenty of collaboration opportunities, students will work with 8 professional guest artists per year.
96,000
EXPECTED THEATRE EMPLOYEES
Employment in the live performance theatre industry grew 15% in 2022, expecting to reach 96,000 by 2023.
IS THEATRE A GOOD FIT FOR YOU?
You might be a future theatre arts professional if…
The connection you feel to the stories of others drives you to tell those stories in an artistic way—maybe through music, or writing, or performing. Theatre is the art of storytelling.
Studying Theatre Arts at Huntington University gives you opportunities to encounter the world through story. Our faculty and staff are dedicated to teaching you through a lens of faith, and your education will be enriched with immersive experiences. We want you to be able to seize any opportunity that comes your way, so our programs focus on enhancing your skills of observation, analysis, design, and performance.
See how your own story fills the stage.
Actor
Costume Designer
Lighting Technician
Makeup Artist
Casting Manager
Director
Dancer
Choreographer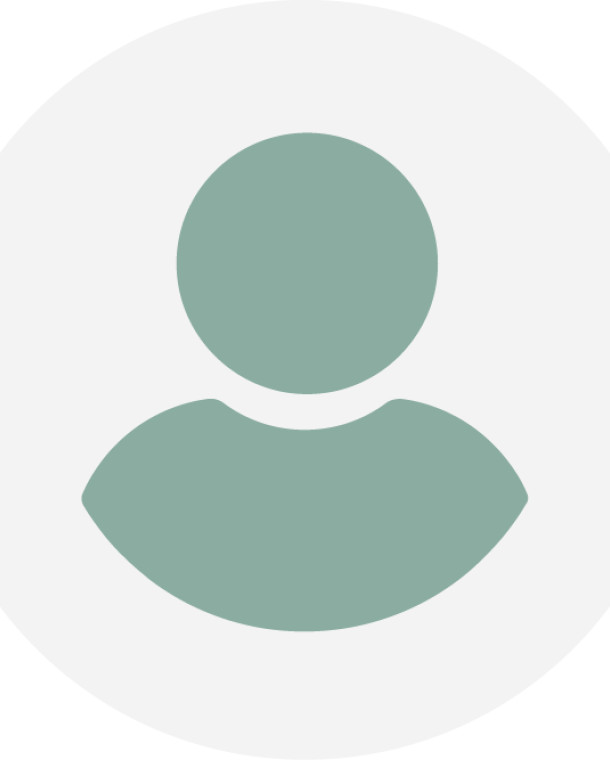 Andrew Bower
Theatre Performance (2020)
I have met lifelong friends, had some of the best experiences and opportunities of my life thus far, and now have a fantastic foundation to springboard me into my future career.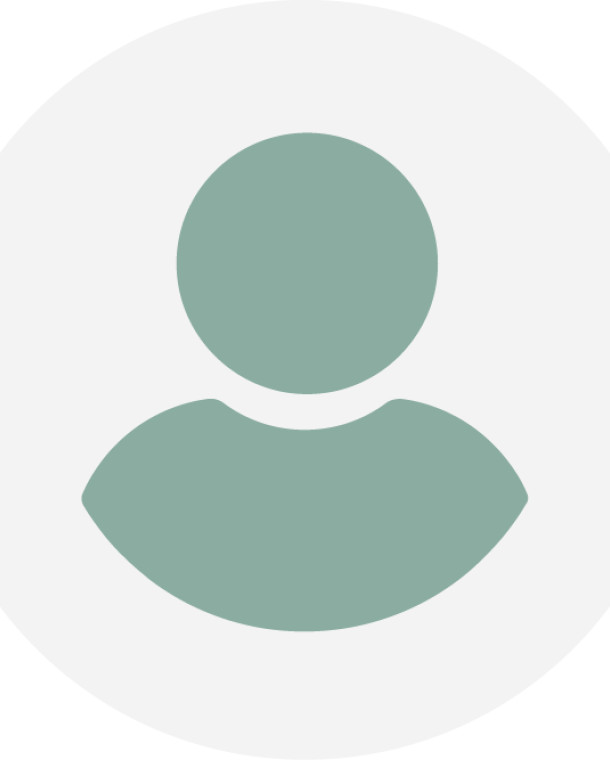 Amber Voeller-Zangari
Theatre Performance (2017)
I chose to attend Huntington because I loved that the cultivation of my artistry was within a Christian perspective. I try to pursue all my efforts in the performing arts with Christ's love!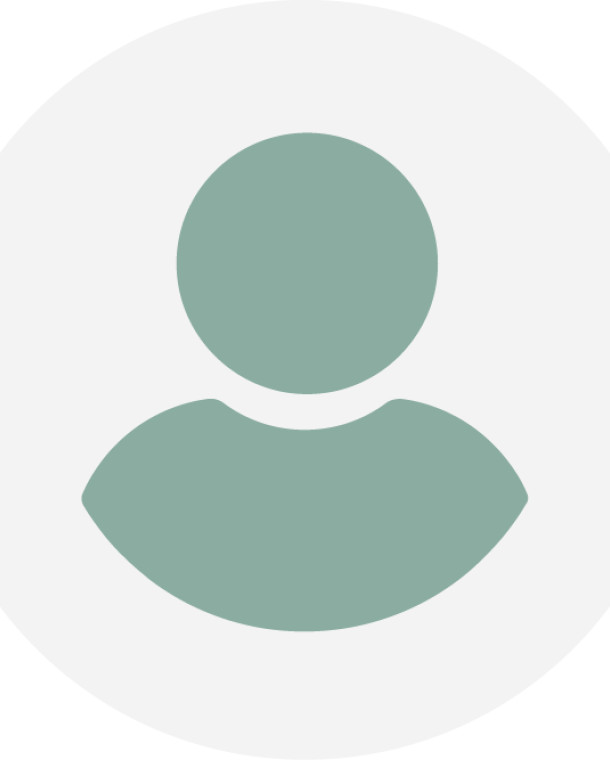 Jonathan Huffman
Theatre Performance and English (2010)
I still leverage principles from my theatre training when giving presentations to the companies I now work with as a management consultant.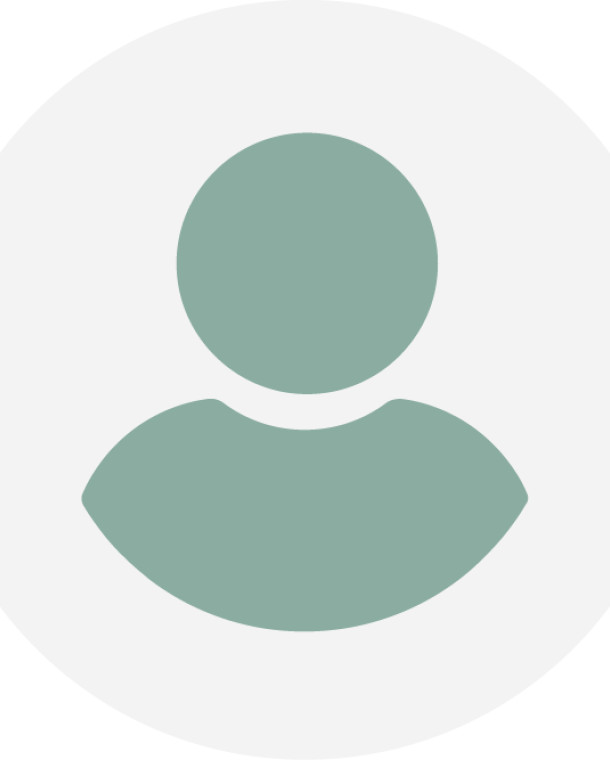 Becca Buntjer
Theatre Design and Technology and Theatre Performance (2006)
I made a reputation as a talented, diligent hard worker in my field. I had a double major in theatre design and tech and theatre performance, so I was able to think critically, explain things in actor language, and fix my set 10 minutes before the house opened. I was cross-trained and understood what it took to be part of a design team, so I never had to rely purely on my own skills and knowledge. In a world filled with divas and prima donnas, my training helped me reinforce that I was the team player you wanted to have.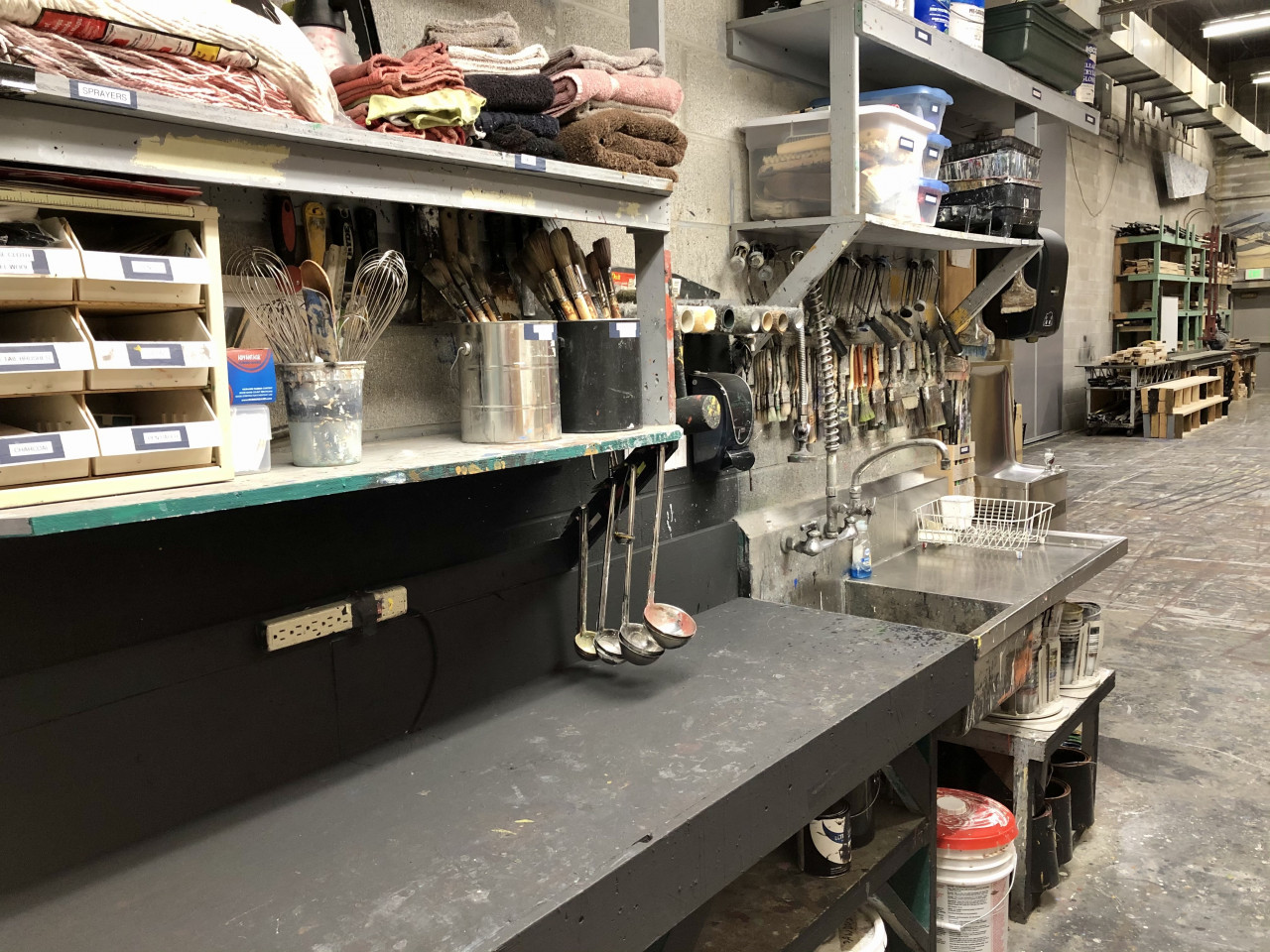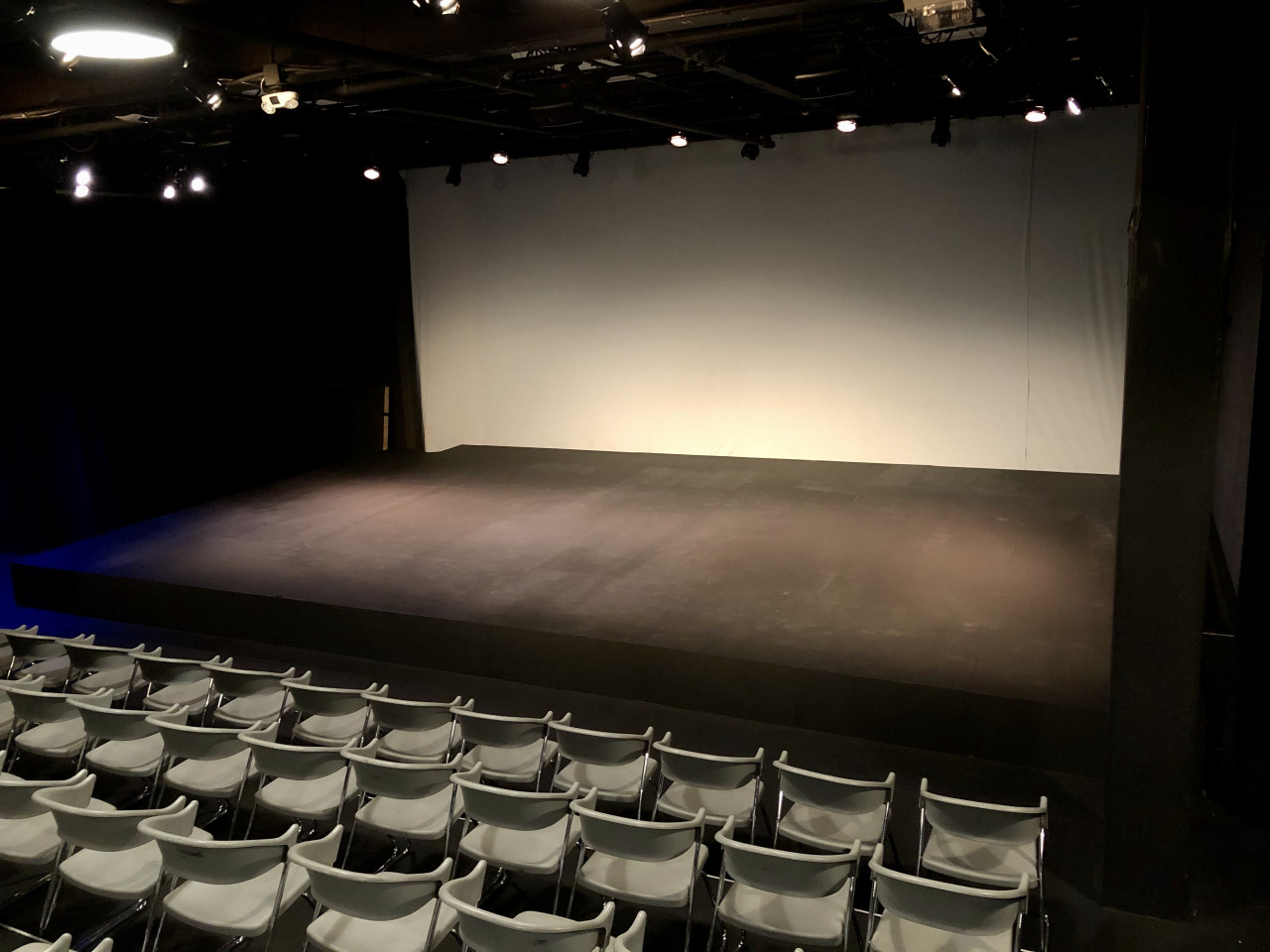 State-of-the-Art Equipment and Facilities
Practical learning is built into our curriculum, and state-of-the-art equipment is the standard. With amazing facilities, including a scene shop, costume shop, design lab, studio theatre, Zurcher Auditorium booth, and an acting lab, your courses will be packed with experiential learning to equip you for your future in the performing arts industry.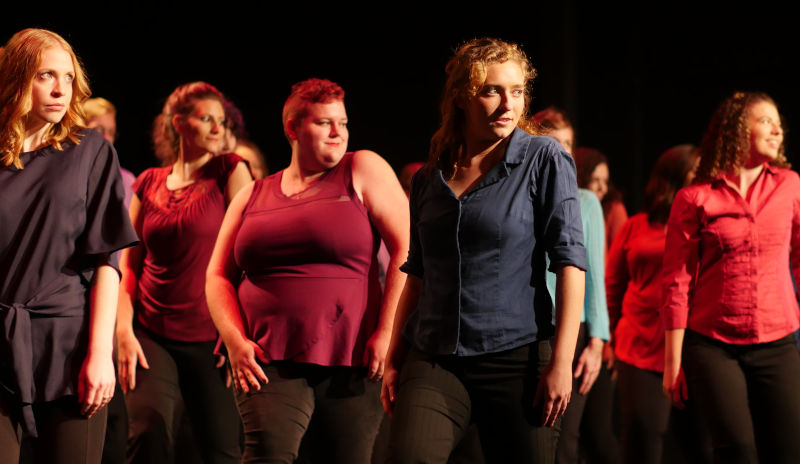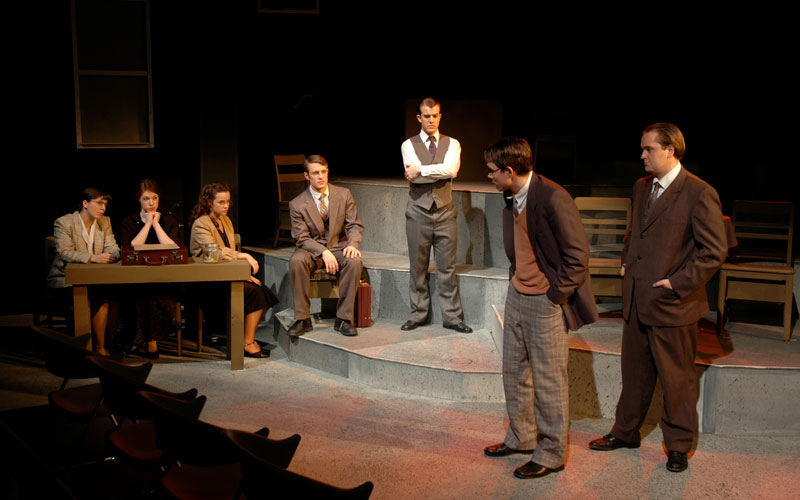 Semester Exchange and Real-World Learning
If you see New York City or Los Angeles in your future, we recommend spending a semester at King's College in NYC or the LA Film Center in LA through our semester exchange program. You'll earn credit towards your degree while experiencing the theatre industry through new cultural landscapes and programs with a Christian perspective.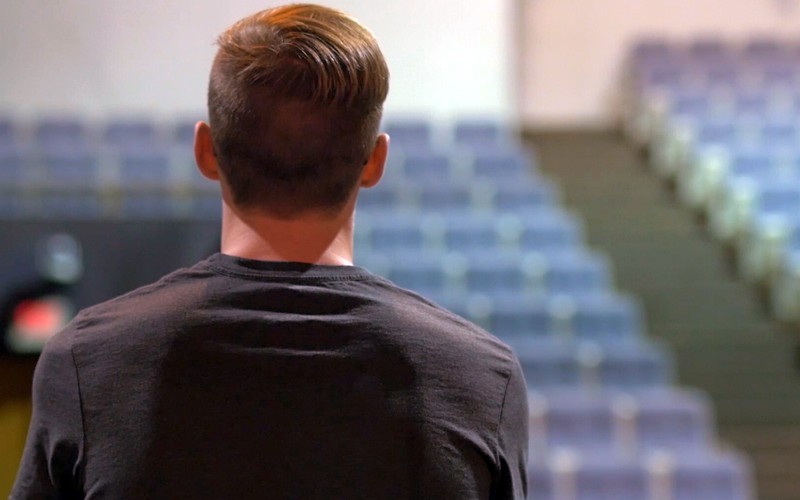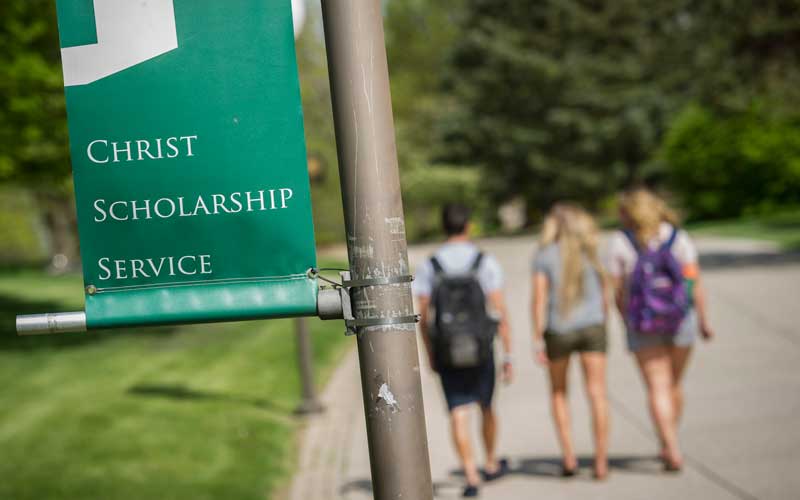 Performing Arts Scholarships Available
Each year, the Department of Theatre Arts offers scholarships to selected students who demonstrate exceptional ability in theatre performance or technical theatre, as well as leadership potential. Whether you're interested in performance, tech, or a combination of both, a Performing Arts Scholarship gives you the opportunity to enhance your skills and talents.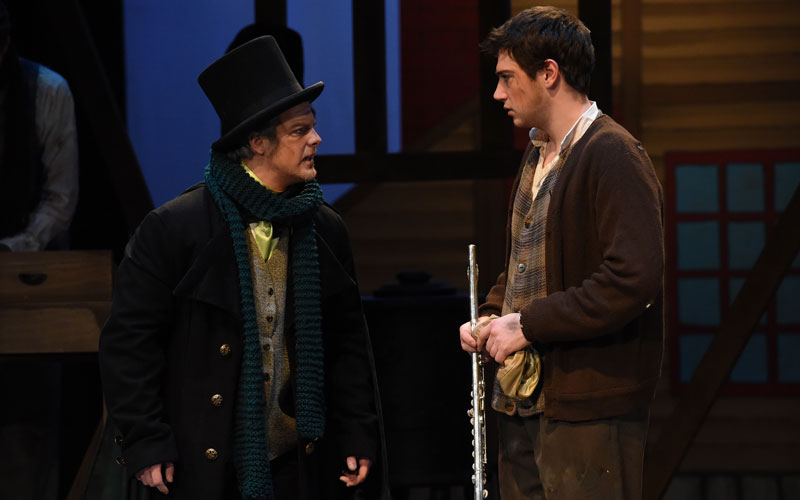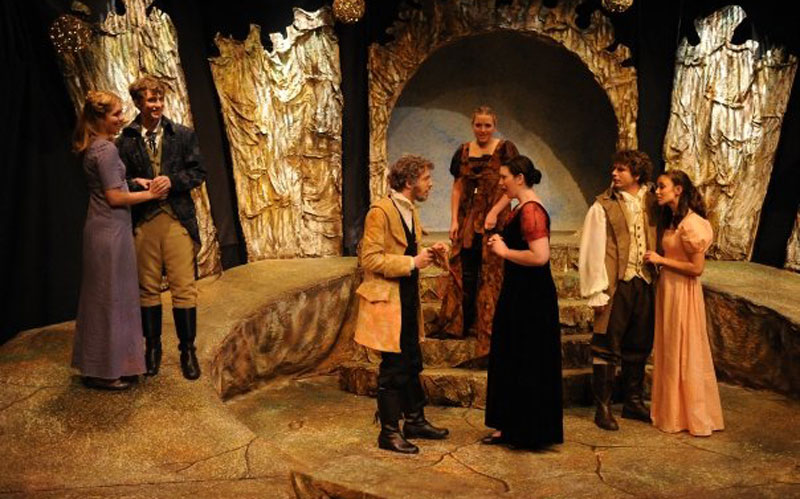 Come See an HU Theatre Production
Experience the magic of theatre for yourself in one of HU's upcoming productions. With shows happening throughout the year, you can find one that fits your schedule and purchase tickets through the box office. Production locations range from the 700-seat proscenium in Zurcher Auditorium, Longaker Recital Hall, and our 125-seat black box Studio Theatre.
Dedicated Faculty and Staff