The business department instills in its students a Christian foundation for making business decisions. Our goal is not just to train business people, but to educate the heart and mind – to help you become an effective steward.
We offer degrees in:
Huntington also offers an interdisciplinary degree in Music Business.
Real world experience
It is essential that business students get "real-world" experience while studying in the program. Huntington offers several opportunities through practicums, internships, and job shadowing.
In addition, the University's Enterprise Resource Center assists Huntington University students with meaningful experiences by connecting them with area businesses, not-for-profit organizations, social service agencies, churches, and local governments.
Make connections
Through our Executive-in-Residence Program and Visiting Executive Seminars, you will have opportunities to wrestle with contemporary business issues alongside fellow students, faculty, and regional business leaders.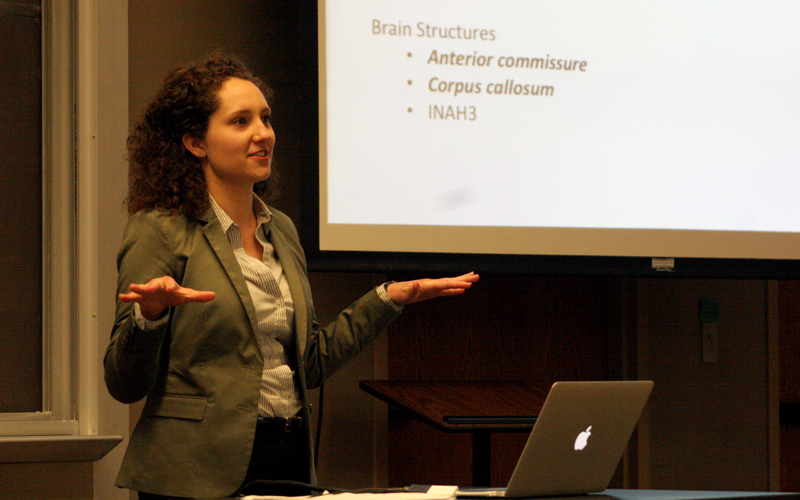 Huntington University's Student Senate is hosting its annual Academic Research Forum on Wednesday, April 15, at 3 p.m. The forum provides students across disciplines with an opportunity to present on topics related to their majors. Presenters are nominated by their professors to speak on their topic. Some of the presentation subjects include sentencing for rapists, gender assignment, prevention of school shootings, women and makeup, racial profiling, Indiana's Religious Freedom...
Featured Alum
Nate Reusser
Fifteen miles from the university on the edge of Huntington County, Nate Reusser, a 2004 graduate with a degree in computer science and business management, has found a new way to give back — to the community and his fellow alums. Reusser started Reusser Design LLC when he was in high school and ran it through college. Ten years later, he employs several web designers in the upper...
Featured Faculty
Brock Zehr
In January 2015, he became an assistant professor of business and economics at Huntington University. Brock completed an MBA degree with an accounting specialization from Indiana Wesleyan University in 2009. He earned his undergraduate degree Summa Cum Laude from Anderson University in 1986 with majors in marketing and management. He is currently completing a Doctorate in Business Administration...