The business department instills in its students a Christian foundation for making business decisions. Our goal is not just to train business people, but to educate the heart and mind – to help you become an effective steward.
We offer degrees in:
Huntington also offers an interdisciplinary degree in Music Business.
Real world experience
It is essential that business students get "real-world" experience while studying in the program. Huntington offers several opportunities through practicums, internships, and job shadowing.
In addition, the University's Enterprise Resource Center assists Huntington University students with meaningful experiences by connecting them with area businesses, not-for-profit organizations, social service agencies, churches, and local governments.
Make connections
Through our Executive-in-Residence Program and Visiting Executive Seminars, you will have opportunities to wrestle with contemporary business issues alongside fellow students, faculty, and regional business leaders.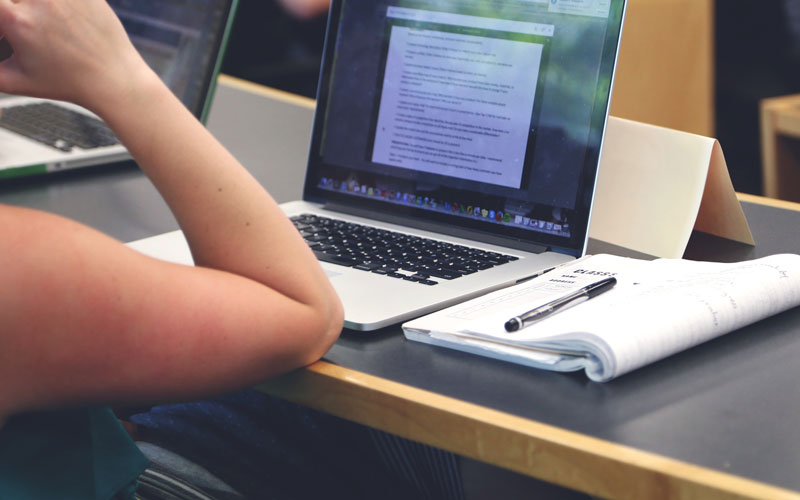 Huntington University's Graduate School with support from Ambassador Enterprises of Fort Wayne, Indiana, is launching a new Master's in Business Administration degree program. The first corporate cohort of students from Ambassador Enterprises will start their studies in January 2017 with a full program launch for other interested students planned for August 2017.
"We are thankful for the unique collaboration with Ambassador Enterprises that allows us to expand our faith-focused,…
Featured Alum
Jeff Dieringer
Money is a very personal subject to many people. That's why Huntington University business graduate Jeff Dieringer takes time to listen to his clients about their investments. He gives them sound advice, taking time to explain things thoroughly through the perspective of wise stewardship. Jeff, a 2000 graduate, works as a broker with Edward Jones in St. Marys, Ohio. Though he says his…
Featured Faculty
James O'Donnell
James M. O'Donnell received his undergraduate degree from Brown University and his MBA from Columbia University. Professor O'Donnell is a certified public accountant and spent many years as an executive in the financial services industry with such firms as Fidelity Investments and the Dreyfus Corporation in Boston and New York, respectively.