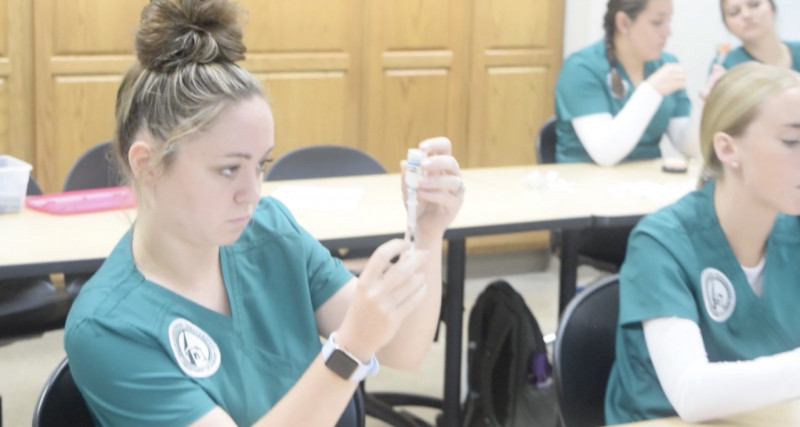 It's more than a job. It's a calling.
Pursuing their passion, nursing students at HU gain the hands-on skills that are coveted in the healthcare industry, but they are also taught how to harness their passion to serve others in their field. Our Bachelor of Science in Nursing (BSN) program is built upon Christian principles and led by professors dedicated to academic excellence, giving you the professional competence needed for success in nursing.
At Huntington University, our campus size is uniquely suited to provide you personalized, hands-on learning. You will thrive in this program through:
gaining essential healthcare experience

articulating the role of faith in nursing

studying rigorous course curriculum

practicing in well-equipped nursing labs

mentoring future nursing professionals

passing your NCLEX examination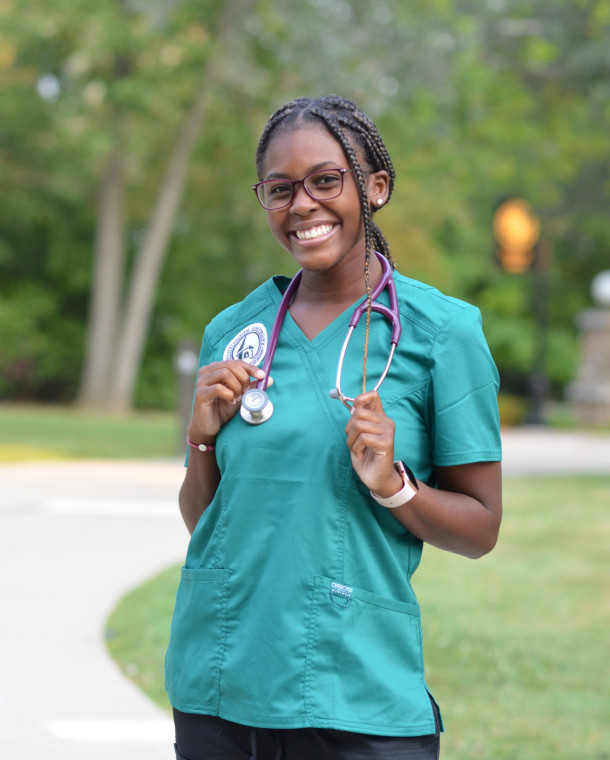 Cydney Bridges
Class of 2023
Miss Indiana 2023
"The HU nursing department was the place where I felt most supported on campus. Each and every one of my professors helped me realize that I could achieve anything I set my mind to with hard work and determination."
Cydney was named Miss Indiana in June 2023, will start her job at Riley Children's Hospital in July 2023, and will compete for Miss America in January 2024!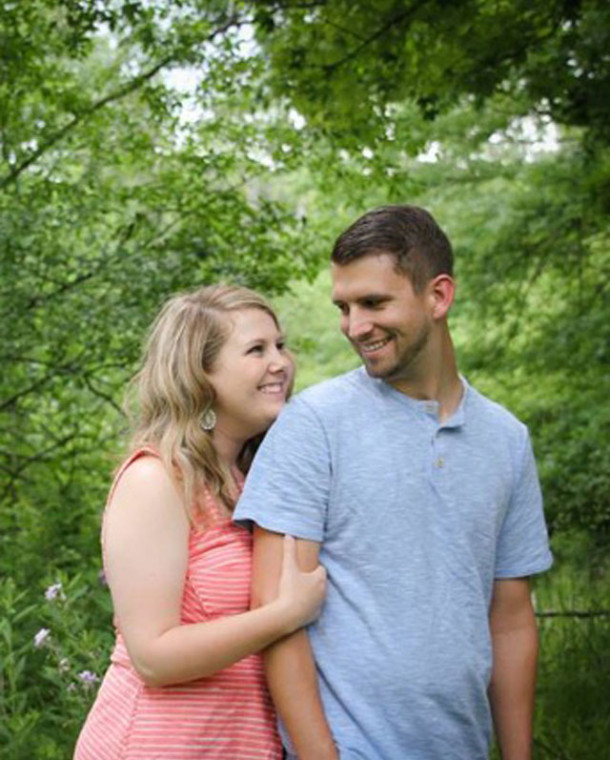 Ashley Murray
Nursing Student (2012)
My professors cared so much about the program and truly wanted us to succeed!
Jessica Muoh
Nursing Student (2012)
HU nursing is just unique. I loved the class size, the professors, my fellow nursing students and the campus.
100%
JOB PLACEMENT RATE
Within 6 months of passing the NCLEX, 100% of HU nursing graduates have a job in the healthcare industry.
100%
FIRST-TIME NCLEX PASS RATE (2023)
Our exemplary pass rate can be partially attributed to HU's required NCLEX Review Class to set you up for success.
+3M
RN Jobs Needed in US
The world needs nurses, and that need is over 3 million in the United States alone. Your passionate pursuit is
IS NURSING A GOOD FIT FOR YOU?
You might be a future Nurse if…
Do you have a passion for health and wellness? Do you feel called to serve people on their healing journey? As a nurse, that's exactly what you'll do.
As the need for nurses in the United States continues to grow, we take your education seriously. If you want to be one-of-the-many, a state school with a massive nursing program might be the right fit. But if you want to connect with your faculty and form relationships with fellow students, there's no question that HU's nursing program is where you belong.
Put your passion into practice.
Registered Nurse (RN)
Nurse Educator
Health Policy Nurse
Healthcare Compliance Specialist
Fitness Coach
Insurance Authorization
Telehealth Nurse
Traveling Nurse
Hands-On Experiential Learning
HU's nursing program is second to none and our faculty is dedicated to ensuring all students have the opportunity to excel. That's why experiential learning is essential!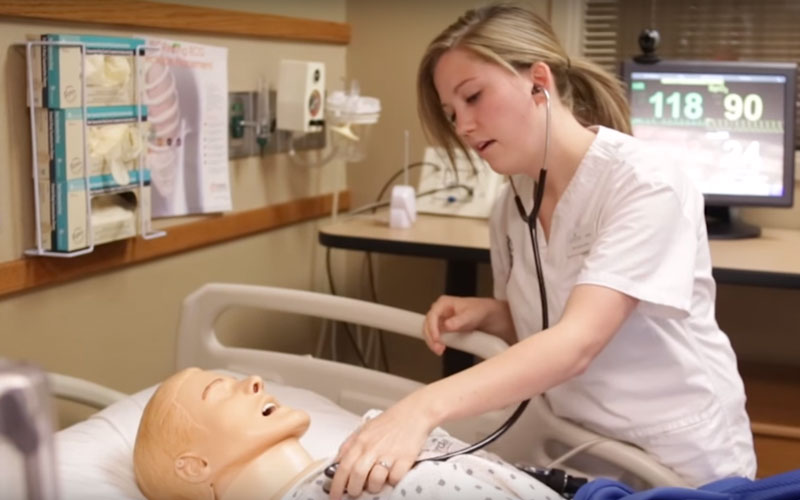 State-of-the-Art Equipment and Facilities
Practical learning is built into our curriculum, and state-of-the-art equipment is the standard. The main nursing lab features eight bed bays with headwall components, eleven simulated mannequins including SimMan, an advanced patient simulator for use in realistic patient care scenarios, and a simulation control room. And that's just the start of our specialized learning rooms.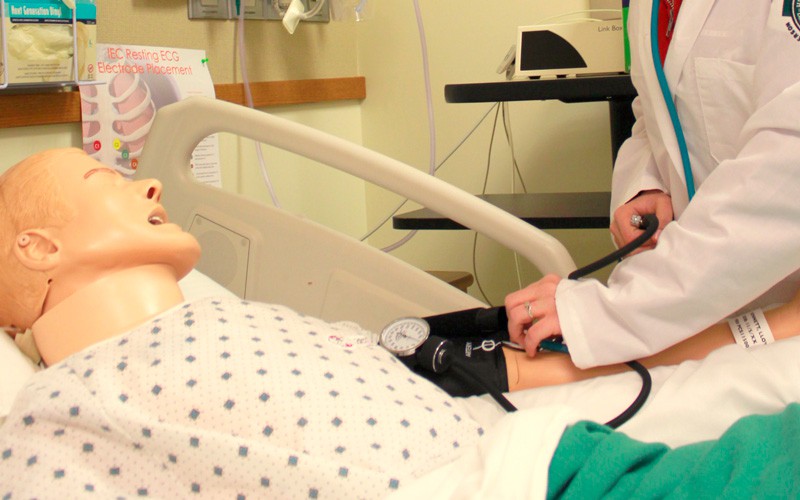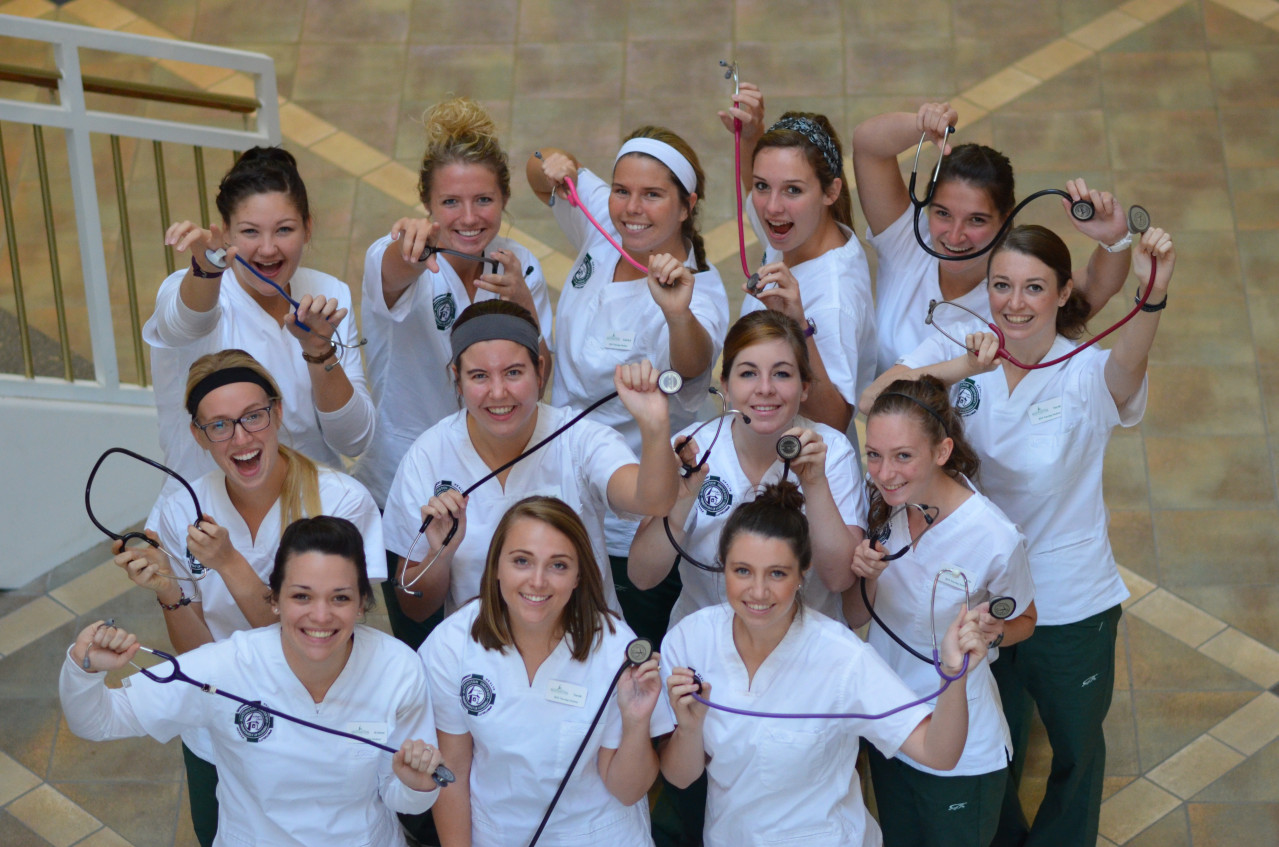 As a result of our University's size and dedication to excellence, you will have an opportunity to set the tone for the nursing department. Our peer-elected student nursing council exists to facilitate communication among students, faculty, and administration and its members become mentors to underclassmen interested in the nursing program.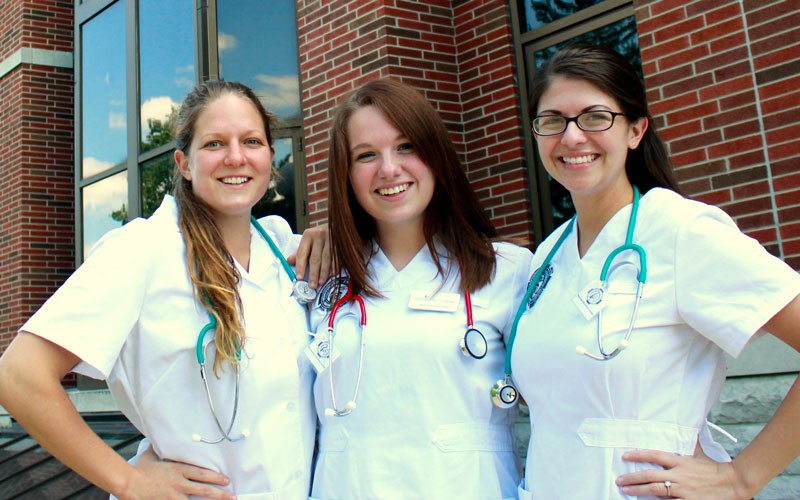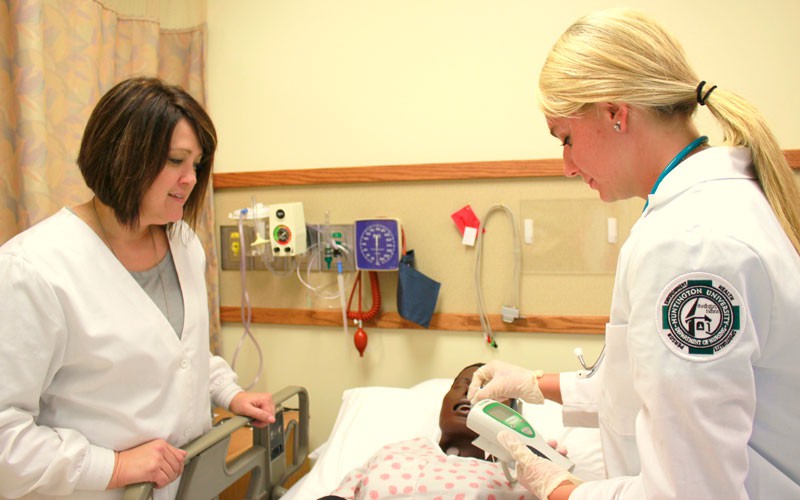 Clinicals and Real-World Learning
HU nursing students gain a strong foundation of the fundamentals within our own learning labs and immersive classroom experiences, but it doesn't stop there. Our program partners with local hospitals, private practices, senior health facilities, and more to provide students clinical experience in all kinds of nursing rotations.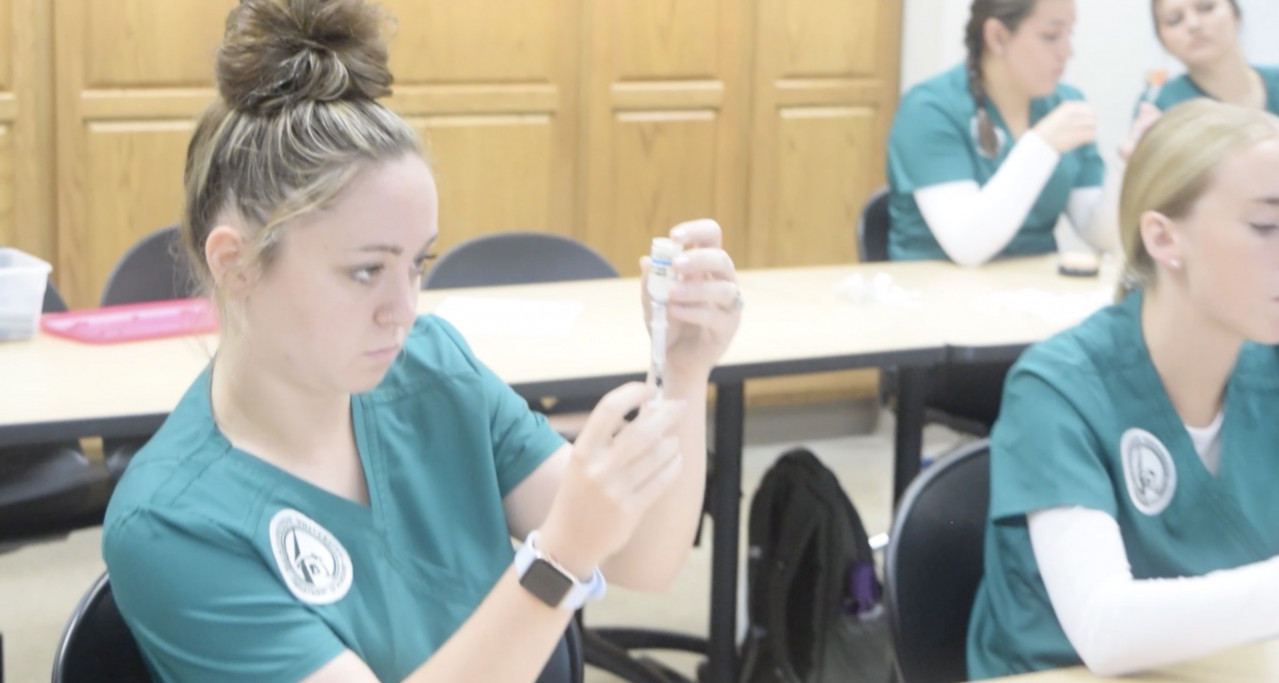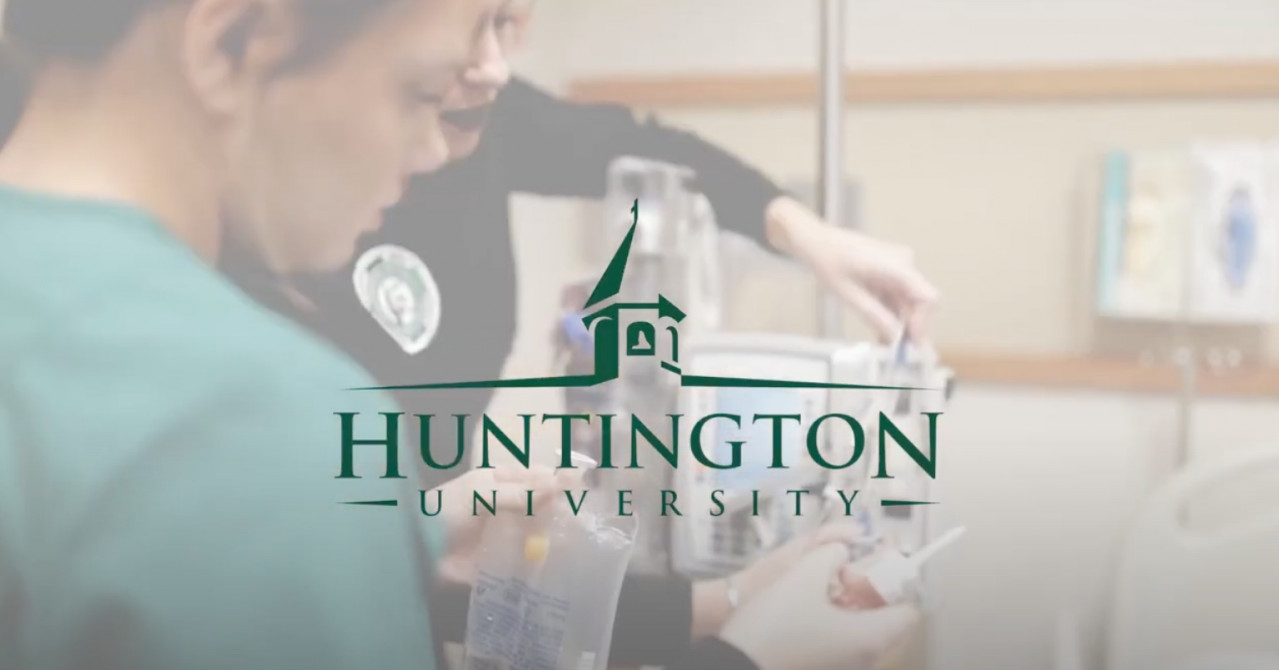 Jumpstart Your Career with an ABSN
In just 13 months, you can make an impact of a lifetime. Through a newly launched partnership between Huntington University, Indiana Tech, and Parkview Health, students who meet the key prerequisites can complete the program and start their nursing career immediately. This program was designed out of the critical need for skilled, dedicated nurses.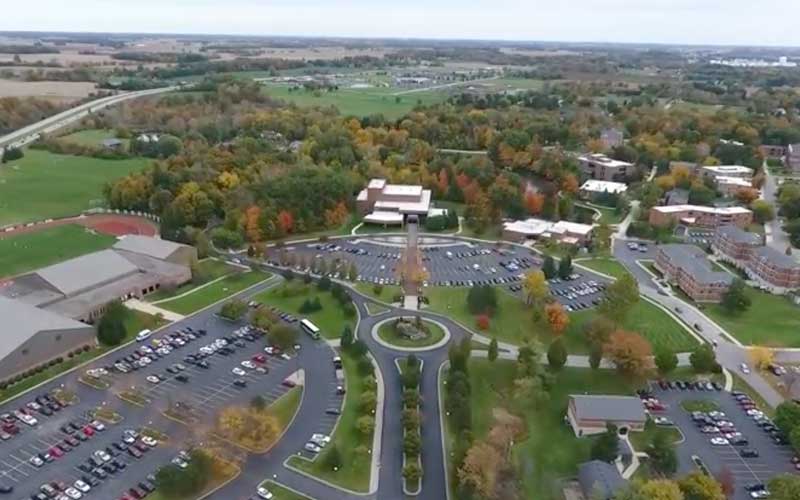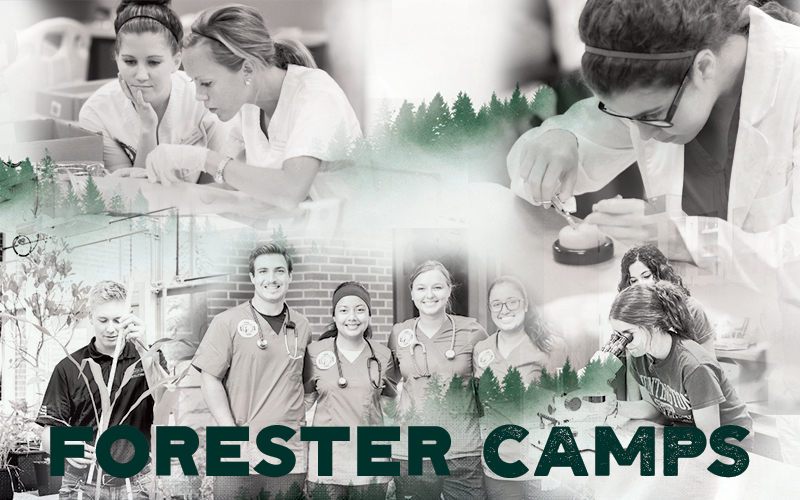 Registration is open for the 2023 Summer Nursing Camp. This five-day experience is an up-close look at nursing for high school students, giving hands-on experience with the equipment, techniques, and heart of the nursing profession. It is designed to give students a glimpse of what it would be like to pursue a career as a nurse. Full camp scholarships are available.
Dedicated Faculty & Staff
Interested in an ABSN?
In just 13 months, you can make an impact of a lifetime!
Learn More