HU4U Scholarship
Huntington University is here for U!
If U have...
applied,
been accepted, and
submitted your Free Application for Federal Student Aid (FAFSA)
... U have an opportunity to receive the HU4U scholarship!
HU4U covers tuition and standard fees when combined with other federal Pell grant, Indiana state grant aid, and other institutional awards for students who meet the specified criteria before fall 2023 semester begins.
U qualify if U...
Are a first-time freshman for the fall 2023 academic year.
Are attending the HU campus in Huntington, Indiana.
Are an Indiana resident according to the FAFSA.
Have Expected Family Contribution (EFC) with significant financial need as determined by the 2023/2024 FAFSA.
Have a GPA of 2.9 or higher on your official high school transcript.
Have filed the FAFSA before April 15, 2023.
Athletes should work with their coach to determine their financial aid offer and remain within their eligibility requirements.
To renew, a student must qualify for the equivalent or more in federal and Indiana State grant financial aid in subsequent years, must file the FAFSA on-time as determined by the Indiana Commission for Higher Education, complete 30 credits each academic year at HU, remain a full-time student, remain an Indiana resident, and be in good academic standing. HU4U will be applied over 8 semesters. Standard fees include the technology and student activity fee only. Other fees are not covered through the HU4U opportunity. HU4U is intended to cover the gap up to cost of full tuition and standard fees after other scholarships are applied and may be adjusted if other institutional, federal, or state scholarships change.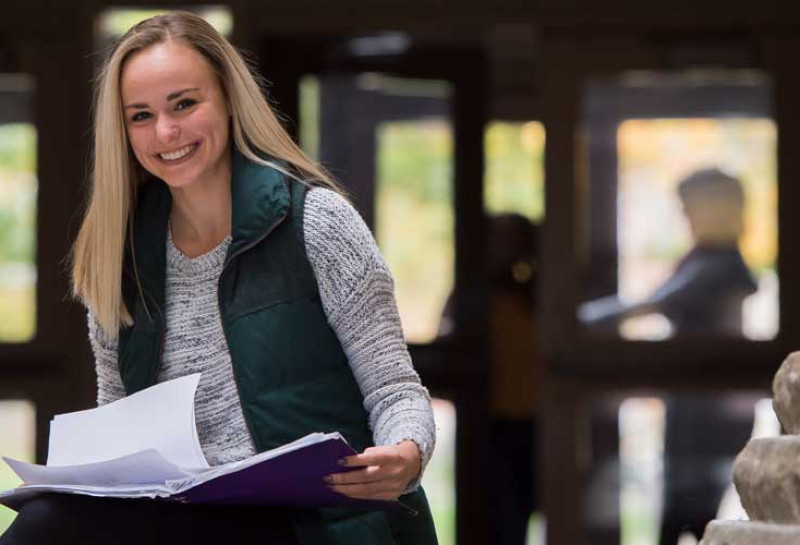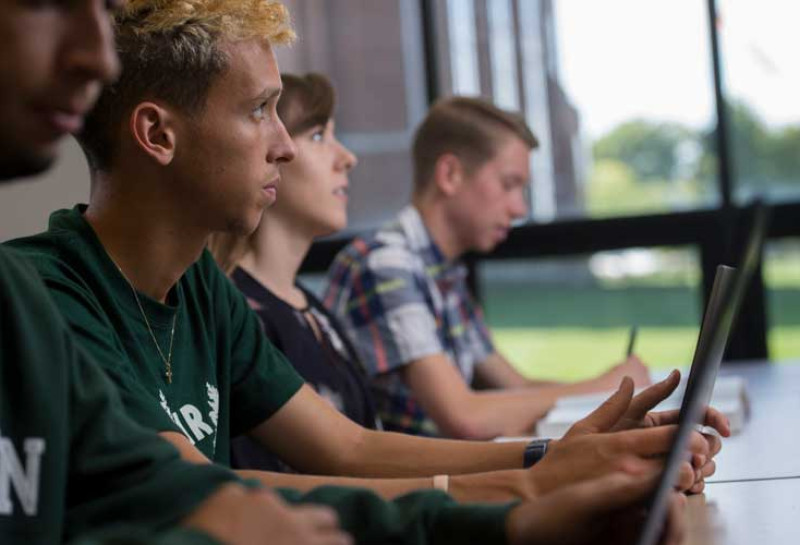 Submit Your Transcripts
Ask your guidance counselor to send us an official copy of your final transcripts to admissions@huntington.edu.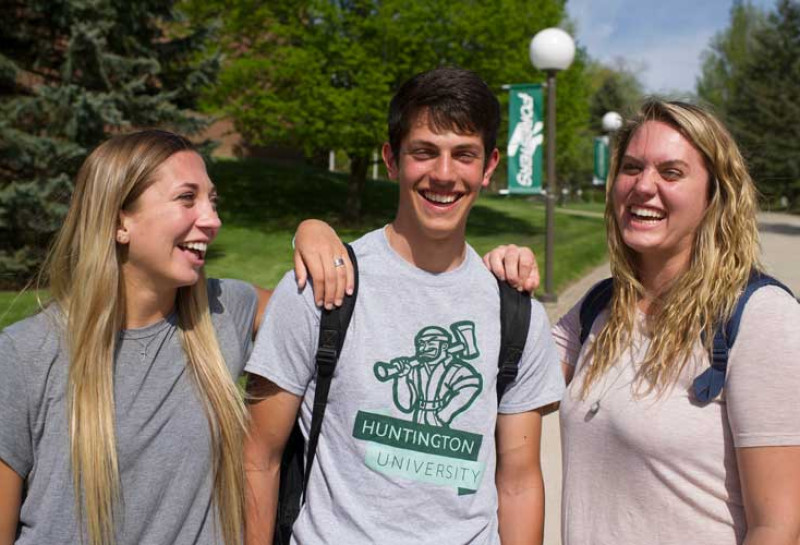 61%
HU students graduate in 4-years (the national average is 49%)
100%
Acceptance rate for HU students into law school
88%
NCLEX Pass Rate (state average is 83%)
90%
Acceptance rate for HU students into medical school
If you have questions...
contact your counselor! Not sure who your counselor is? No problem!
Find your counselor!