Chemistry Pre-Med
Prepare for your next step.
Most students who choose to study chemistry to prepare for med school opt to complete a Bachelor of Science degree in biochemistry. This degree provides our most comprehensive chemistry preparation for medical school.
Incorporate biology classes to prepare for careers with a biochemical emphasis
Take all of the prerequisites that will need for med school
Benefit from a Christian liberal arts experience that incorporates faith into every aspect of life, including discussions and learning about ethics and holistic care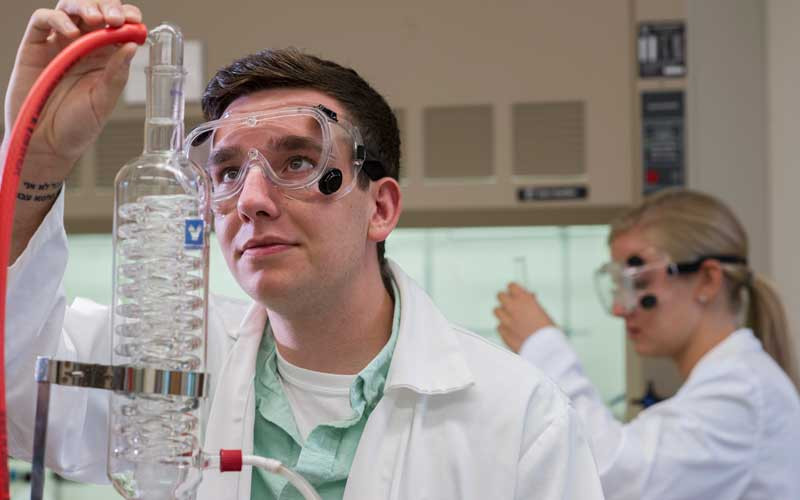 Huntington University chemistry graduates have a 95% acceptance rate to medical school.
Other programs, even within Huntington University's Department of Chemistry, will prepare you with the prerequisites you need for graduate or medical school. If you prefer another path besides the one formulated for med school, go for it! Dedication to and passion for your chosen program goes a long way in grad school interviews.
If you are interested in the pharmaceutical industry, we offer a program in pre-pharmacy (also available as an accelerated track).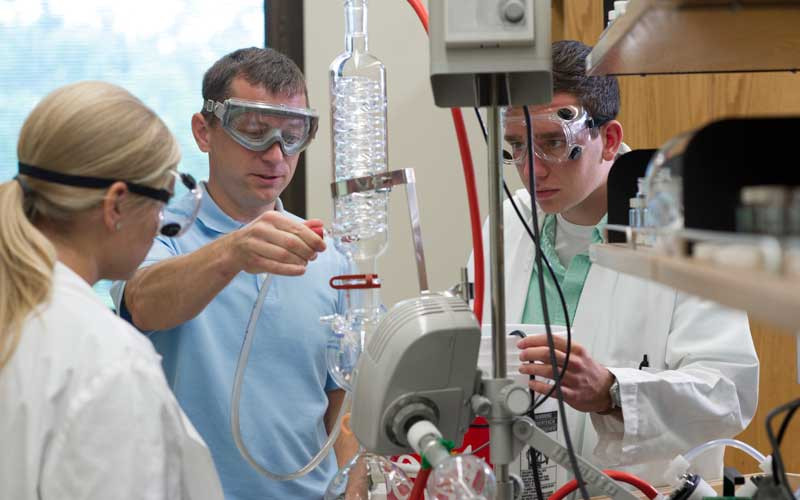 78% of HU chemistry students complete a major undergraduate research project.
Throughout your time at Huntington University, you will have opportunities to get to the heart of matter through hands-on research experiences both on and off campus. Work with PhD faculty from our department and others, or apply for competitive research experiences over the summer in your area of interest.