Art & Design Degree Programs
Ignite Your Creativity
Art is important because it encourages us to think, question, imagine, explore and dream. It challenges and expands our understanding of the world by confronting us with other perspectives.
The study of art is important at Huntington University because it provides a challenging environment for the study of art in a Christian liberal arts setting. A liberal arts education provides additional perspectives that deepen the artist's work by expanding their knowledge of other professional fields of study, and that add dimensions of conceptual and visual expression. Our goal in fulfilling the mission of the university is to prepare our students to be professional artists who engage in our visual culture, creatively and redemptively.
The contemporary world is a visual culture that is significantly influenced by the visual arts. The study of art teaches us to express creatively, communicate effectively and actively engage in our world. How we create, interpret and historically place images requires an educated understanding of the visual arts world. Therefore the development of skills in creating and interpreting art are vital contributions to the mission of the university and our culture.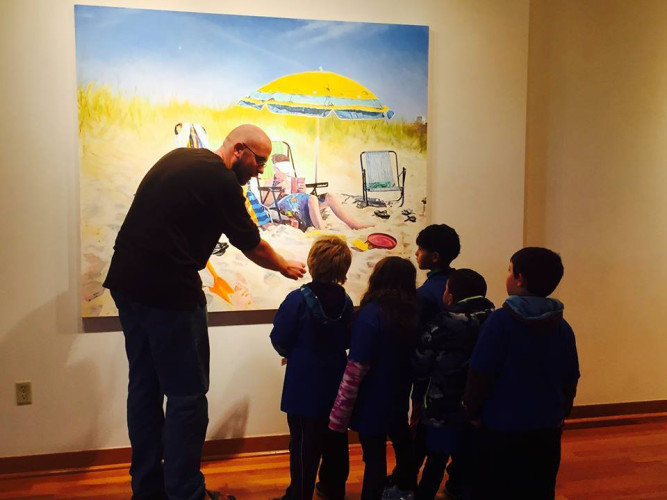 Faith and Creativity
Art and Design at Huntington University is a growing and dynamic department that offers distinctive programs of study in art, which encourage students to integrate their Christian faith as they develop their individual talents and engage contemporary art issues.
Our students are taught to be creative problem solvers with a thoughtful, responsible, open mind capable of generating multiple solutions to contemporary visual challenges, as well as offer insight and explanation to current social issues.
We believe it is essential that students learn to make art that is relevant to our visual culture, seeks out beauty, celebrates individuality, and engages the community.
The Huntington University Department of Art & Design wants you to be prepared to engage in visual culture, so you will be reviewed in your second year to make sure you are progressing appropriately in the program.
Are you called to create? Check out our financial awards and apply now.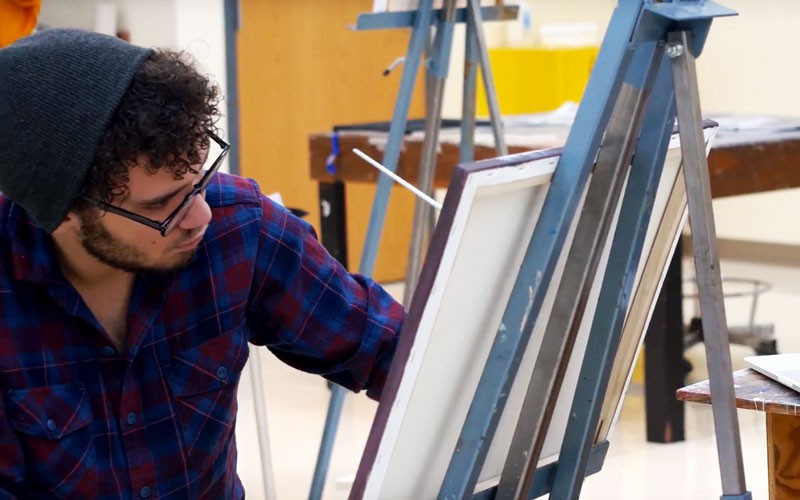 "It's very intentional, it's very personal, and I really like that because it really encourages each artist to grow. The professors are amazing. They encourage us to not only make good artwork, but to be stewards in Christ. They help you each step of the way, but they also want you to do your own thing. They want us to run with it and experiment. That's what I really like about the art program here, is it's very individual. But it's also focused on a greater goal, which is building the kingdom of God, which I think is really cool."
– Jeanie Miller
The Art & Design curriculum provides direction and stimulation to student artists as they pursue individualized programs. Students in the Art & Design Program may major in fine arts, studio art, graphic design or art education. Minors are available in graphic design and fine arts. Studio courses include constructive individual and group criticism and discussion. All students in the Art & Design Program complete a core of introductory studio courses in each area of drawing, design and painting and complete advanced studios in preparation for a portfolio and/or senior exhibit.
The Art & Design Program is based on contemporary and traditional foundational studies providing a broad range of experiences in processes of seeing, creating and thinking. All Art & Design majors and minors complete courses in art history and criticism, which provide skills for discerning major styles and periods of art and an understanding of the historical role of art as a means of expressing ideas.