Summer Course Opportunities
Huntington University offers May Term and summer courses in two formats: in-person classes on home campus in Huntington, Indiana, and online classes you can take from anywhere in the world.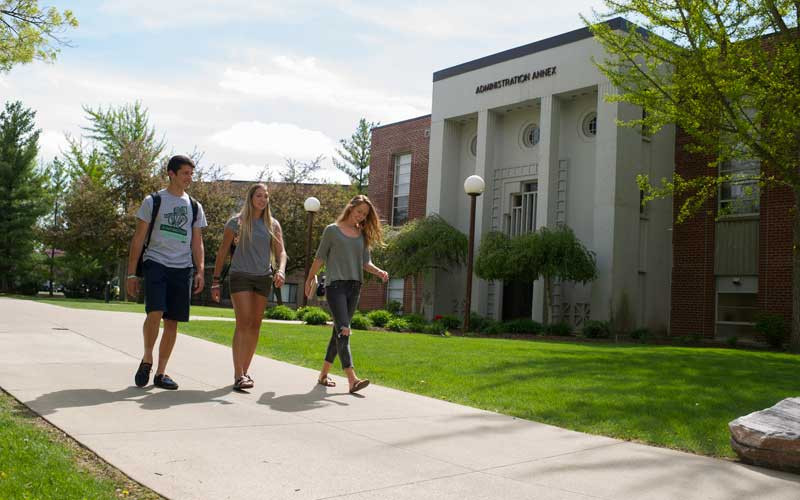 Cost
May Term or summer tuition depends on whether the course is in person or online. Additional fees may apply, depending on the course. See the course schedule for more details.
In-person courses: $330 per credit hour
Online courses: $424 per credit hour
Schedule
In-person summer courses take place during May Term. Online courses are available May through August. Actual course length varies by course. For exact course dates, see the course schedule.
In-person courses begin on May 1
Online courses begin on May 1, June 19, and July 10, depending on the course
Five Reasons to Take a Summer Course
Complete courses in a shorter timeframe: Summer courses are two to five weeks long, depending on the course. An equivalent fall or spring semester in-person course would typically take 15 weeks.
Pick up credits to remain eligible for financial aid: Contact the Office of Financial Aid if you have questions about your financial aid eligibility.
Retake a course to increase your GPA: Summer courses are the perfect time to retake a course to earn a higher grade.
Make the most use of your time on campus: If you're already on home campus in May because you're on an athletic team, why not take a class to make the most of your time?
Enjoy greater schedule flexibility: By taking summer classes, you free up valuable time in the fall or spring semester.