Chemistry majors at Huntington University have very successful career paths in the following areas:
Graduate school and research
Medical school or related health professions
Industry
Education
Chemistry students have the option of specializing in biochemistry, pre-pharmacy, pre-medicine, education, or possibly some combination of these.
Personal Mentoring, Opportunities for Research
Chemistry majors at Huntington University experience a rich learning environment through the following opportunities:
Personal mentoring through small classes
Research projects with faculty
Internships with professional mentors
Job-shadowing experiences
Chemistry faculty at Huntington University have research interests in synthesizing pharmaceuticals, as well as monitoring the speed of their reactions, in addition to other projects.
Comfortable Facilities and Professional Equipment
The 90,000 square-foot Dowden Science Hall features a comfortable learning environment with the following amenities:
Student-friendly spaces and multimedia classrooms
Pleasant, art-infused surroundings with fascinating science displays
An instrumentation center with professional instruments used in industry as well as research
Specialized labs and research lab space for students conducting research
Put us on your visit list to see more about what Huntington University can offer!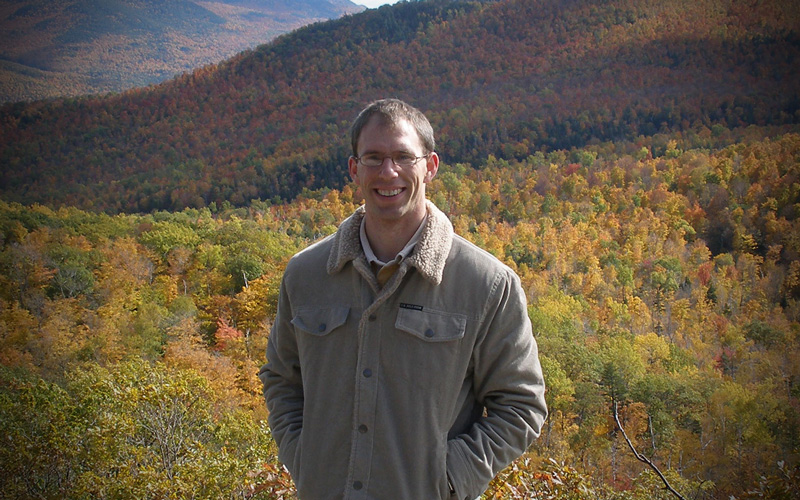 Dr. Jonathon Peterson, assistant professor of mathematics at Purdue University, will present a seminar entitled "My Life as a Professional Mathematician." It will be held Friday, May 1, at 4 p.m. in Hiner Hall, located in the Dowden Science Hall at Huntington University. The seminar is a part of the Gerald D. Smith Lecture Series in the Natural and Mathematical Sciences, and is free and open to the public. After receiving his Master of Science and Ph.D. degrees in mathematics from...
Featured Alum
Abby Gaier
Abby Gaier started her career in chemistry education at Huntington University and has continued her studies at Purdue University's graduate school. She sought to finish her coursework at Purdue so that she could begin full-time research, aspiring to a career in higher education. "When I first arrived at Purdue, I wasn't sure how I would compare with the other chemistry...
Featured Faculty
Ruth Nalliah
Dr. Ruth Nalliah received a B.A. in chemistry from Bluffton College in 1989 and a Ph.D. in physical chemistry from the University of Toledo in 1995, having worked on a project involving laser Raman spectroscopy of heme, the active molecule in hemoglobin. Dr. Nalliah joined the faculty of Huntington University in 1995, teaches physical and analytical chemistry in addition to freshman chemistry, and...