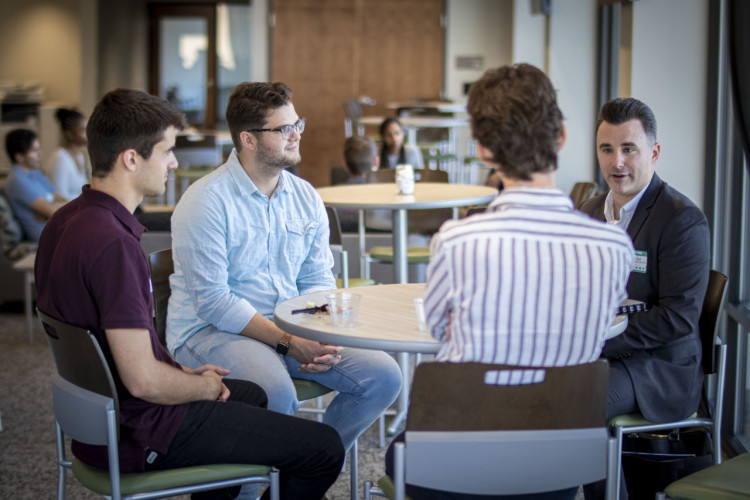 PRE-LAW MAJOR
Our graduates are accepted into law school
If you're looking for a pre-law program that prepares you for success in the law school admission process, look no further. Huntington University has a 93.3% acceptance rate for students applying to law school. You'll also be prepared for the legal profession beyond law school, as you study law, history, philosophy, literature, and economics. The intellectual challenges within these courses are designed to maximize your cognitive potential, and you'll glimpse into a future in law with professional guests, internships, and field experience.
A PEEK INSIDE THE REQUIREMENTS
Pre-Law Curriculum
Courses in Huntington University's pre-law program are designed to enhance your critical thinking and writing skills, including the ability to analyze complex problems, synthesize information, and present clear, focused, and persuasive arguments. You'll acquire skills in advocacy, counseling, negotiation, and receive mentorship guidance from a faculty partner as you prepare for the LSAT. Additionally, HU's student-led pre-law club, Eunomia, offers peer mentoring and support.
Argumentation and Persuasion
Business Law
Criminology
Ethics
Introduction to Law
Marriage and the Family
Media Law
Public Policy
Social Welfare Institutions
Dedicated Faculty and Staff
You May Also Be Interested In