Education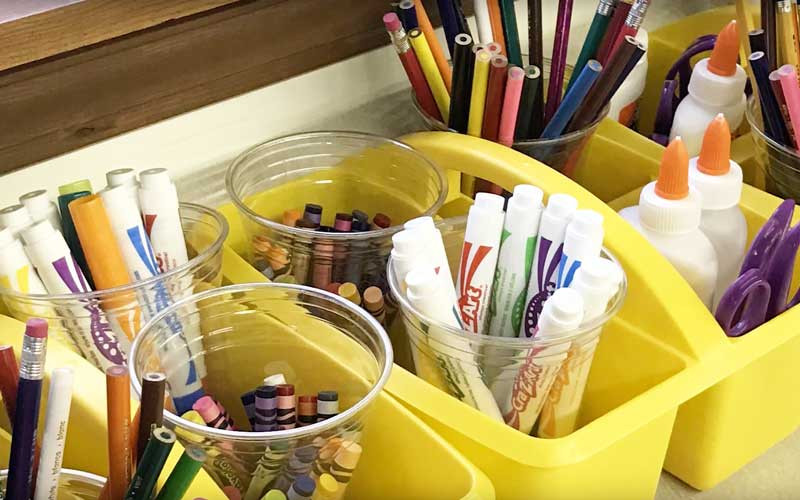 In the parable of the talents, Jesus describes a steward as one who has responsibility for someone else's treasure. As a teacher, you will have responsibility for a very precious resource – your students. At Huntington University, our conceptual framework program model will help you become an effective steward of priceless young minds and hearts.
Accredited by the State of Indiana and the Council for the Accreditation of Educator Preparation (CAEP), our education department offers programs for students who desire to become teachers at the elementary or secondary level. All-grade majors will be licensed to teach art or music. We also offer a major in special education. Teacher education programs include a planned series of courses, a series of field experiences, and student teaching during the senior year.
Huntington University students have an outstanding pass rate on state licensing tests. Our program is specifically designed for students who wish to obtain an Indiana teaching license. Reciprocity agreements with other states help our graduates find employment all across the country.
Preparing You for Your Future
Huntington University education majors receive comprehensive classroom instruction, as well as extensive field experience.
Prior to student teaching, candidates in all teacher education programs complete a number of field experiences in a variety of settings. As early as the sophomore year, all candidates complete a practicum at either the elementary or secondary level.
All elementary education programs include two four-week field experiences during the junior year. Secondary majors also complete field experiences at both middle and high school levels. Each candidate completes a three-week, full-day experience taking place in a culturally diverse setting. Student teaching in the senior year is a full semester experience.
Language Arts
Mathematics
Science
Social Studies
Secondary Education
All-Grade Education
The Huntington University Education Department is accredited by the State of Indiana and the Council for the Accreditation of Educator Preparation (CAEP).
Each year, universities with teacher preparation programs are required to report data to state and federal government agencies as well as accrediting bodies. The data below reflects the most recent reports.
Income Measures
Impact on P-12 learning (in progress)
Outcome Measures
Completers hired in education positions (in progress)
Student Load Default Rate (in progress)
Annual Reports
Meet the Educational Faculty
Director of Graduate and Undergraduate Teacher Education
Tyanne Bailey joined Huntington University in the fall of 2015 as an instructor of education in the area of special education.
Her role is to teach future educators as well as non-education majors about the ins and outs of teaching and working with people with special needs. Some of her courses include Education of the Exceptional Child, Behavior Managment, Foundations of Special Education, Methods for Exceptional Learning and Collaboration and Consultation.
She is a 2004 gradute of Huntington University with a degree in elementary education 1-6 and special education K-12. She also received a Master's in intensive intervention from Ball State University in 2006. She has spent the past 11 years teaching special education students.
Originaly from Woodburn, Indiana, she and her husband, Phil, a 2005 HU grad, reside in Huntington with their three daughters, Haiden, Harper and Hadley.
13:1
Student to Faculty Ratio
Our faculty are able to give each student the attention they deserve.
Over 300
Learning and Internship Opportunities
We make sure that you get the experience you need to succeed.
90+
Majors and Minors
You're sure to find something of interest, and if you don't, we'll make a new one!