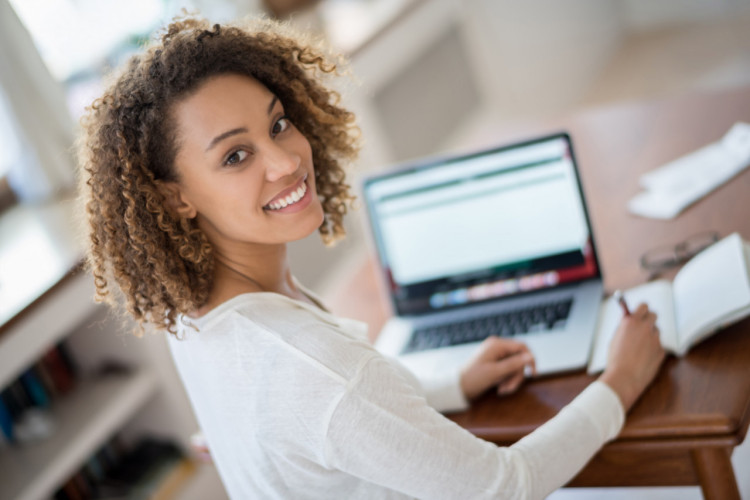 WRITING MAJOR AND MINOR
As a writing major, you can add your own words to the ranks of the novels, stories, and poems you have always loved to read. Writers are able to integrate knowledge and share ideas in a way that is thoughtful and engaging. This unique way of looking at the world has the ability to shape someone's understanding of the human experience—its joys, sorrows, struggles, and victories. As a writing student at Huntington University, you will develop your writing style and voice and combine creative expression with critical thinking.
A PEEK INSIDE THE REQUIREMENTS
Writing Curriculum
With small class sizes and plenty of writing workshops, you will receive peer feedback and personalized assessments and coaching from your professors. This will also give you opportunities to help others with their writing. The major prepares you for writing careers with classes in poetry, fiction, creative nonfiction, and history and structure of the English language. The English and modern language department also collaborates with the communication department and HU's film program in order to give you experience in screenwriting and newswriting, as well.
Academic Writing & Research
Perspectives on Literature
How to Read Literature
The Art of Storytelling
The Poem's the Thing
Writing the Self
Adventures in the English Language
The Writing Life
Introduction to News Writing
Advanced Report & News Writing
Dedicated Faculty and Staff
You May Also Be Interested In