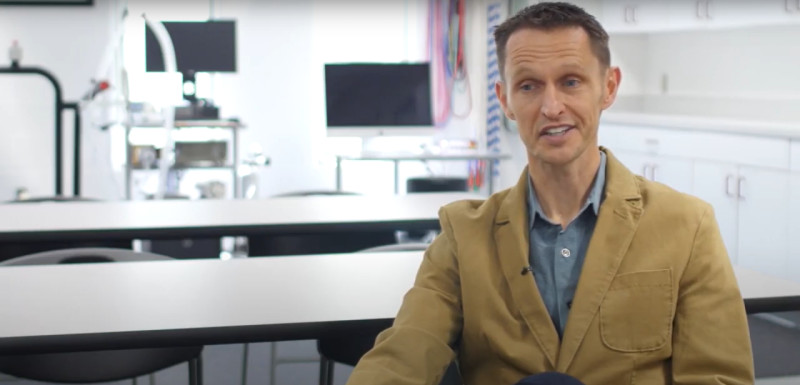 WHY KINESIOLOGY
Where Ministry and Movement Meet
Studying kinesiology at Huntington University is taking an in-depth look at how human movement, exercise, and sports can help people enjoy and pursue physical activity. Whether your end goal is to become a physical therapist, physician's assistant, or something else in the profession, your professors in the kinesiology department will equip you with the knowledge you need to help people get healthy and fit to the glory of God.
At Huntington University, our Christian liberal arts setting puts us in a unique place to explore every aspect of science and movement. Get ready to grow in:
improving lives with health and fitness

administering therapy treatments

experiencing science in a personal way

understanding the human body

implementing research studies

Preparing to be a servant for God
Kinesiology Majors & Minors
IS KINESIOLOGY A GOOD FIT FOR YOU?
You might be a future kinesiologist if…
Equipping others with knowledge to get healthy, prevent injury, and strengthen the bodies God gave them is a passion worth pursuing, and you can do it at HU.
As you study exercise, nutrition, movement science, pre-athletic training, and more, you'll learn what it means to be a steward of health. Courses of study in the kinesiology program incorporate concepts from biology, physics, chemistry, and math, applying these ideas to better understand the human body. From internships and research opportunities, to hands-on learning with state-of-the-art equipment, you're in good hands.
Let's get moving.
Physical Therapist
Occupational Therapist
Clinical Exercise Psychologist
Cardiac Rehab Specialist
Personal Trainer
Physician's Assistant
Military Employee Recreation
Sports Ministry
Hands-On Experiential Learning
To see how movement and ministry meet, you need to experience what you are studying in an up-close and personal way. That's why practical learning is built into our curriculum.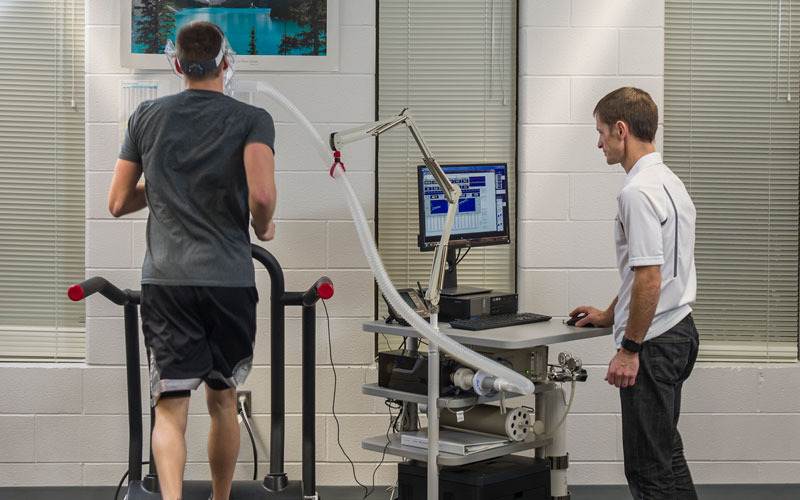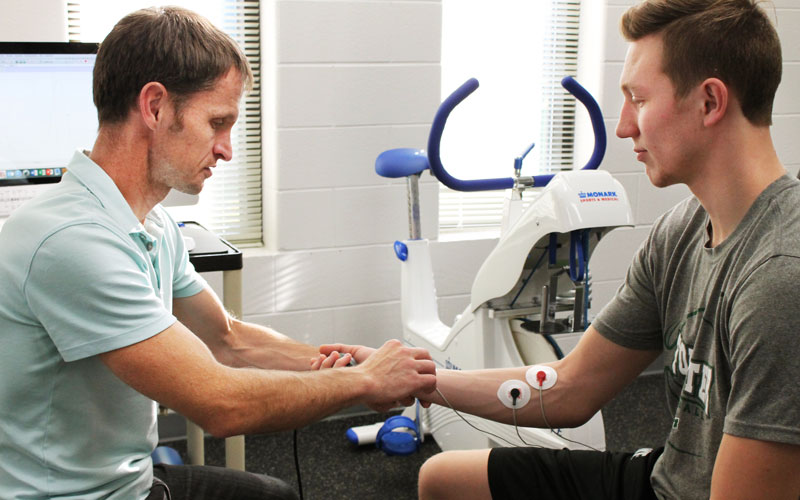 State-of-the-Art Equipment and Facilities
Practical learning is built into our curriculum, and state-of-the-art equipment is the standard. With amazing equipment, including the Bod Pod, Metabolic Cart, iWorx, and more, your courses will be packed with experiential learning to equip you for your future career. You'll also get to interact and learn from HU's very own certified therapy dog.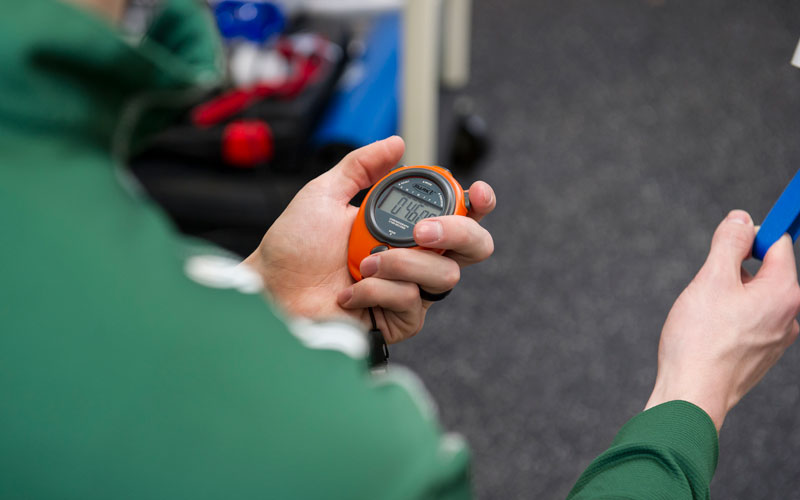 Internships and Real-World Learning
At HU, there are countless opportunities to gain experience through internships, practicum courses, and service learning. Along with classroom training, you'll benefit from the network of connections our seasoned and experienced field professionals have including a partnership with local hospital Parkview to link students with internships which can open up to careers after graduation.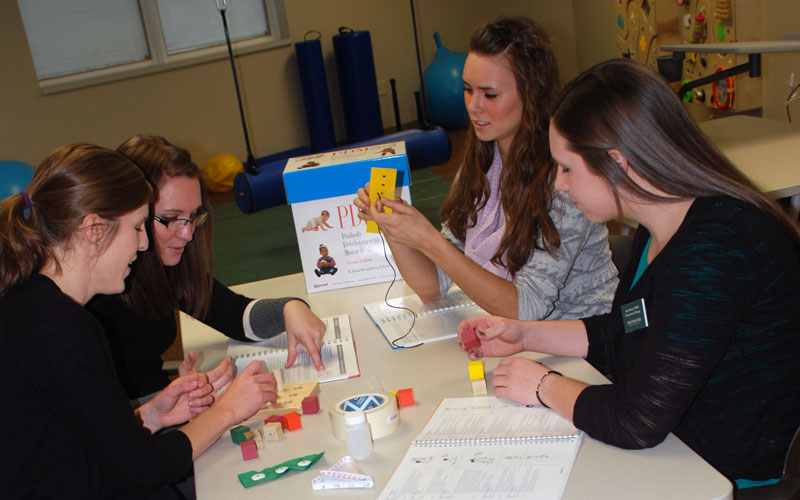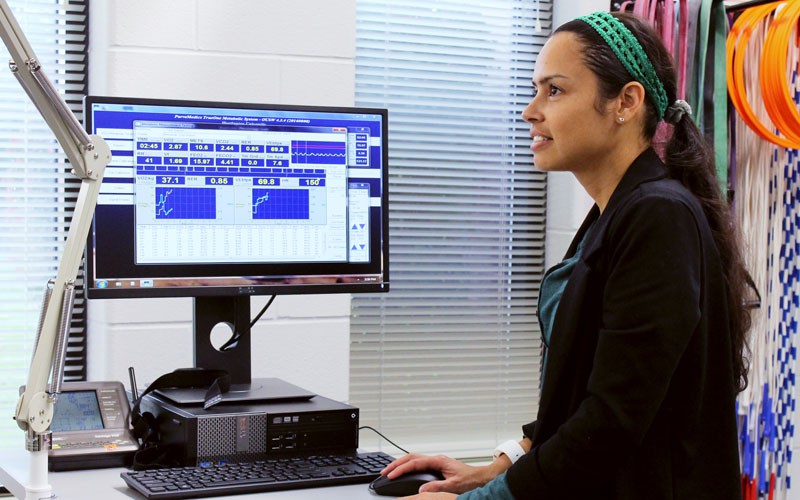 Continued Education Opportunities
Graduating with a degree from the kinesiology department is often a launching point for students. If your goal is to become an athletic trainer, HU offers an innovative partner program with Manchester University to graduate in less time. Likewise, students hoping to become occupational therapists can apply for HU's OTD program, ranked #1 in the U.S.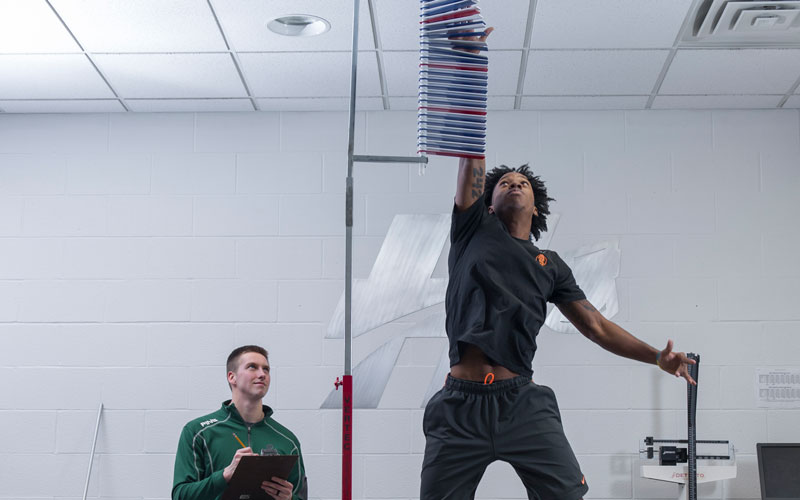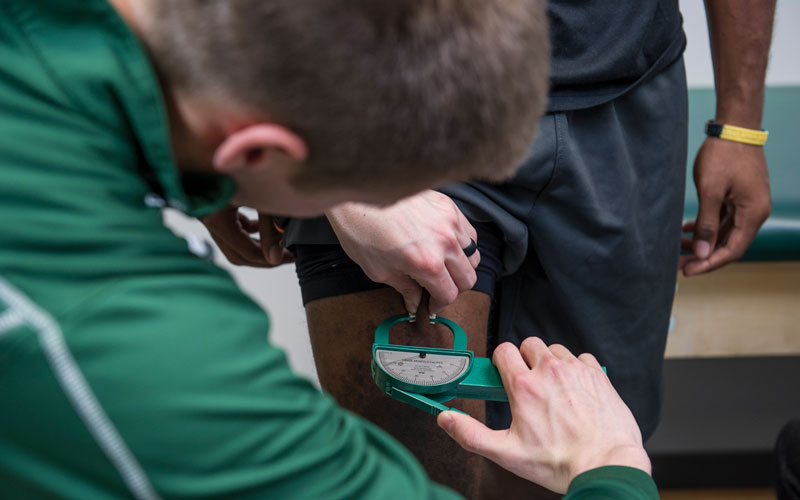 Students graduating with a degree in kinesiology are eligible to sit for important industry certifications. These specialized credentials will help you stand out in the job market as you seek out full-time career opportunities after graduation. Of the certifications available, some are even eligible to underclassmen, helping you land a competitive internship.
Dedicated Faculty & Staff