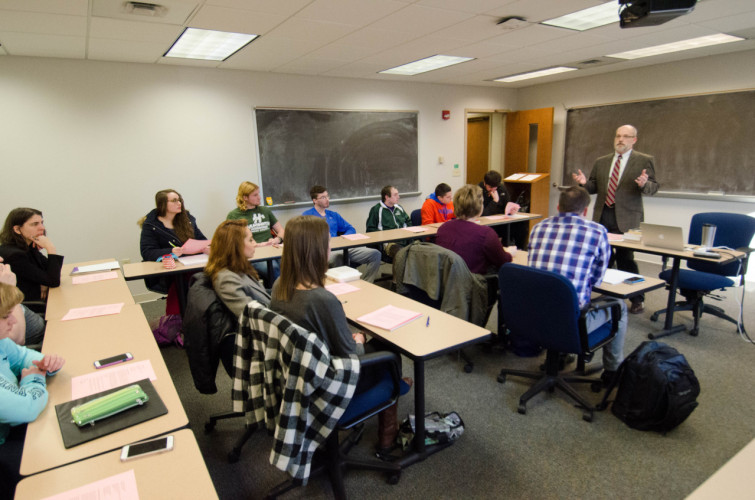 HISTORY MAJOR AND MINOR
The future is bright
If you want to make a difference in the future, study the past. As you study history, you'll be better suited to empathize with those around you, having been equipped with the tools to articulate your own worldview and see the world through the eyes of others. HU alumni have launched successful careers in a variety of fields such as history, law, international relations, library science, and so much more. They have become members of Congress, judges, teachers, theologians, and most importantly, ambassadors for Christ in their own unique corner of the world. A history degree from Huntington University opens up many exciting doors.
A PEEK INSIDE THE REQUIREMENTS
History Curriculum
The HU history program places a strong emphasis on studying history as a means of improving your cultural literacy. Through this, you'll be able to understand your own worldview and that of others. Additionally, your professors will work to train you in acquiring a mastery of critical historical methodology—understanding how historians work. Using the Reacting to the Past style of teaching, you will engage in roles from the past to determine the reasoning and thought behind the decisions of those in the history books.
African American History
American Religious History
Historical Method
History of the United States 1-2
Medieval Europe
Public Policy
The British Empire
Dedicated Faculty and Staff
You May Also Be Interested In