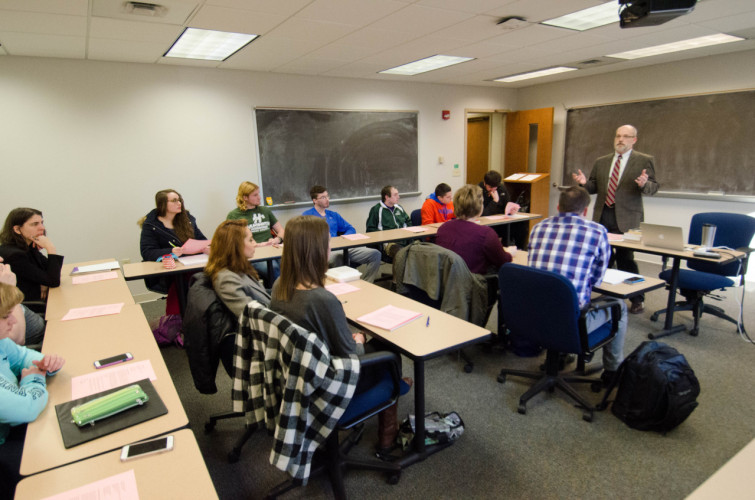 NON-WESTERN STUDIES MINOR
Engage with culture beyond the United States
Do you have a passion for learning about other cultures and long to understand the world around you? Huntington University's Centre for Non-Western Studies (CNWS) is an interdisciplinary initiative aimed to increase your knowledge and understanding of the world outside of the United States. A minor in non-western studies allows you to engage with topics of diversity and enjoy practical experiences to learn about other cultures. It combines courses and ideas from a broad spectrum of disciplines and makes for a fantastic complement to other departments and majors.
WHAT WILL I STUDY?
Non-Western Studies Curriculum
This unique and interdisciplinary minor combines studies in Art, Bible and Theology, Biology, Digital Media Arts, English, History and Political Science, Language, Ministry and Missions, Nursing, Organizational Leadership, Occupational Therapy, Philosophy, Psychology, Social Work, Sociology, and TESOL studies. With its broad reach and practical application, your time spent studying non-western studies will equip you to engage with the world around you in a more thoughtful way. With 22 hours of courses, you will learn from a variety of passionate faculty and staff and diversify your classroom experience.
Religions of the World
Topics in Missions
Intercultural Communication
Nursing Care of the Community
Intercultural Immersion
Human Behavior and Social Environment
Principles of Sociology
Minority Groups
Social Welfare Institutions
Foundations of TESOL
Dedicated Faculty and Staff
You May Also Be Interested In