Agricultural Studies Program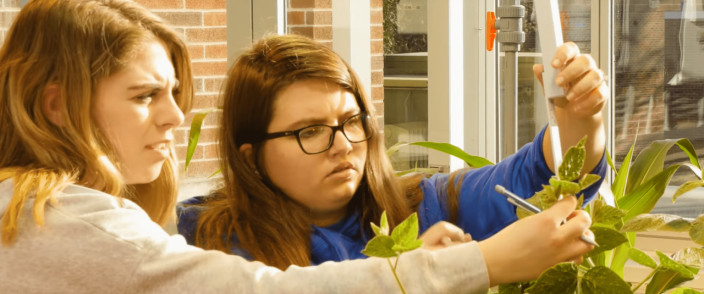 Faith. Family. Farming.
The Agricultural Studies Program at Huntington University promotes a Christian perspective on agriculture, which recognizes our responsibility to be good stewards of God's creation and to examine questions of productivity and sustainability.
Majors within the Department of Agricultural Studies include agribusiness, agricultural education and launching in the fall of 2020 - animal science and crop science/agronomy.
The agribusiness program is intended to meet the growing need for agribusiness professionals and includes concentrations in agrimanagement, agrimarketing, agrieconomics and finance, agrientrepreneurial small business management, crop production, animal production, communication and public policy, ministry and missions, and agricultural education.
Interested in a career in agriculture? Request free information about the Agricultural Studies Program!
Our Events
Join us for one of our many exciting events.
Our Events!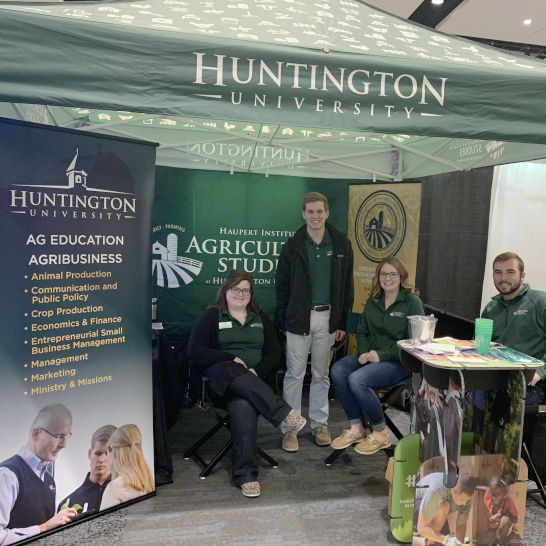 Earn a top-notch Bachelor of Science degree in Agribusiness from Huntington University and choose from eight degree specializations. From ministry and missions to business and communications, you'll find an ag-related degree that will use your skills to directly impact the future of agriculture.
With internships, hands-on experiences, and stellar classroom learning in small class sizes, Huntington University's program is the perfect place to learn and grow. You will work closely with professors and professionals already in the field.
Agribusiness degree areas include:
Animal Production
Communication and Public Policy
Crop Production
Economics and Finance
Entrepreneurial Small Business Management
Marketing
Ministry and Missions
Management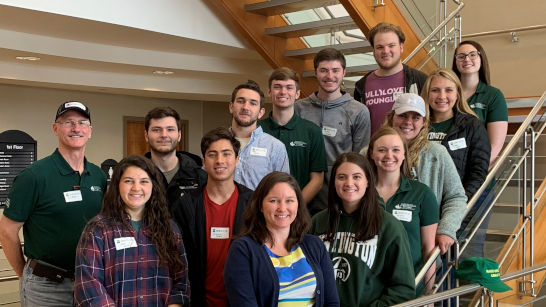 Look no further! The Agricultural Studies Program's Bachelor of Science degree in Agricultural Education prepares students for licensure in secondary or middle school settings. Huntington University is one of the very few higher education institutions in Indiana that offer four-year degrees in agriculture.
Although there are more than 150 high schools in Indiana offering agriculture, there is a shortage of agricultural instructors in the state and nationwide. As such, HU is uniquely positioned to train future agriculture teachers from a faith-based perspective in a small-college environment.
Internships & Outcomes
Our ag students get hands-on at a vareity of internships including Indiana State Department of Agriculture, Pioneer Hi-Bred Int'l, Ag Plus, Farm Credit Mid-America, and Advanced Agrilytics. (Full List)
Those internships have lead to some incredible careers including Bayer Crop Science, Ag Plus, Farmers State Bank, Nutrien Ag Solutions, and Southwood Jr. High School. (Full List)
Rooted in Tradition
The Agricultural Studies Program at Huntington University honors Dale and Elaine Haupert. Why? Dr. Sherilyn Emberton, president of HU, says it best:
"The Hauperts passionately support the mission of Huntington University and have made strong commitments to ensure the future of all students through their generosity. Their deep commitment to investing in youth and the university has resulted in numerous students receiving a high-quality, Christ-centered education."