The Bible & Religion department aims to provide students with a foundational competence in the Bible, Christian theology, and religious thought. Courses in Bible, interpretation methodology, biblical languages, archaeology, world religion, and Christian doctrine are all designed to help students examine and deepen their faith commitments in the service of Jesus Christ and His church.

Two tracks are offered:
A Flexible Degree
Recognizing that effective ministry often requires wide-ranging skills and experiences, and that God's call leads people into diverse professions and vocations, our department encourages students to identify a second major to complement the 30+6 hours required for a major in Bible and Religion. Typical double major combinations include History, English, Philosophy, Psychology, Music, Recreation Management, Theatre, Communication, Business, Missions, Youth Ministries, and others.
Experience Counts
Bible and Religion majors may acquire experience in leading others in the interpretation of the Bible through preaching, teaching assignments or leading Bible studies. Take a look at Huntington's internship programs. Students also have the opportunity to study in Israel at the Jerusalem University College during their junior or senior year as well as travel on other study trips with faculty.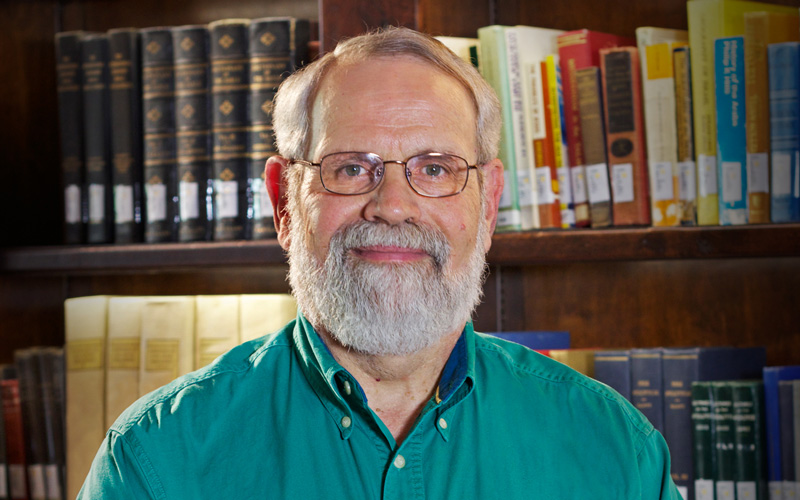 Huntington University is hosting its annual Bergdall Endowed Lectureship on Biblical Studies on Tuesday, Feb. 9, at 7:00 p.m. in Zurcher Auditorium in the Merillat Centre for the Arts. This year's speaker will be Dr. James K. Hoffmeier, professor of Old Testament and ancient near eastern history and archaeology at Trinity Evangelical Divinity School.
Hoffmeier will lecture on "Recent Archaeological Discoveries and the Exodus from Egypt." He is one of the world's top Egyptologists and…
Featured Alum
Patrick Jones
Pastor of the largest church in his denomination. Trustee of HC. Father of two talented children. By all accounts, the Rev. Patrick Brian Jones—who graduated with an undergraduate degree in Bible and religion in 1981 and then with a master's degree in Christian ministries in 1983— has reached a level of success others only dream of. But as Jones, who is pastor of King Street United…
Featured Faculty
Paul Fetters
Dr. Paul Fetters earned a B.A. from Huntington College, B.D. from Huntington College Theological Seminary, M. Div. from Eastern Baptist Theological Seminary, M.S. in Education (Guidance and Counseling) from St. Francis College, and D. Min. from Fuller Theological Seminary.