Bible and Religion
Huntington University's Bible & Religion department aims to provide students with a foundational competence in the Bible, Christian theology, and religious thought. Courses in Bible, interpretation methodology, biblical languages, archaeology, world religion, and Christian doctrine are all designed to help students examine and deepen their faith commitments in the service of Jesus Christ and His church.
Bible and Religion majors may acquire experience in leading others in the interpretation of the Bible through preaching, teaching assignments or leading Bible studies. Take a look at Huntington's internship programs. Students also have the opportunity to study in Israel at the Jerusalem University College during their junior or senior year as well as travel on other study trips with faculty.
All Bible & Religion students have access to a wealth of resources.
Bible & Religion Programs
Michael Johnson, Class of 2006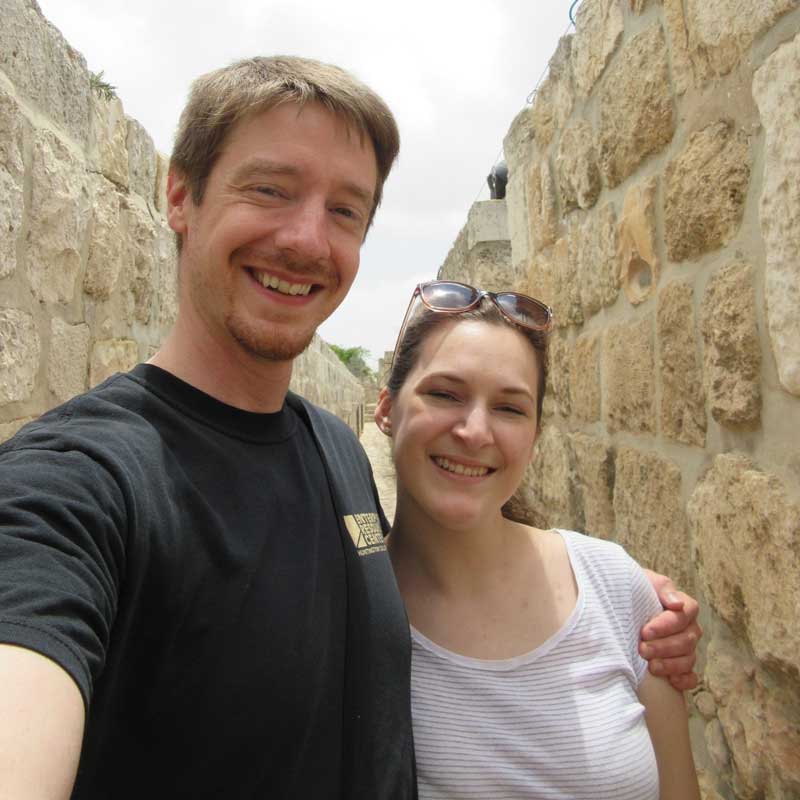 Michael Johnson graduated in 2006 from Huntington University with a Bible and Religion major and a Biblical Languages minor. Since graduating, Johnson completed a M.Div. with a concentration in Scripture and Interpretation at Candler School of Theology at Emory University and an MA in Biblical Studies at Trinity Western University, and he is currently finishing a PhD program at McMaster University in the area of biblical studies concentrating on Early Judaism.
The Bible and Religion department at Huntington University sparked my interest in studying the Hebrew Bible and New Testament scriptures through coursework, travel opportunities, and a warm community. I have been served very well in my graduate studies by the Bible and Religion department's focus on the close reading of scriptures, especially in Hebrew and Greek. The opportunity to take a J-term trip to Israel and Egypt was also very formative and confirmed my decision to pursue biblical studies professionally. Above all, the sense of community in the Bible and Religion department kept me grounded, engaged, and supported during my time at Huntington University. I strive to create that same warm and open environment for my students in my own courses, though there is, of course, no surpassing Fridays at Fairchild's. - Michael Johnson
Meet the Bible & Religion Faculty