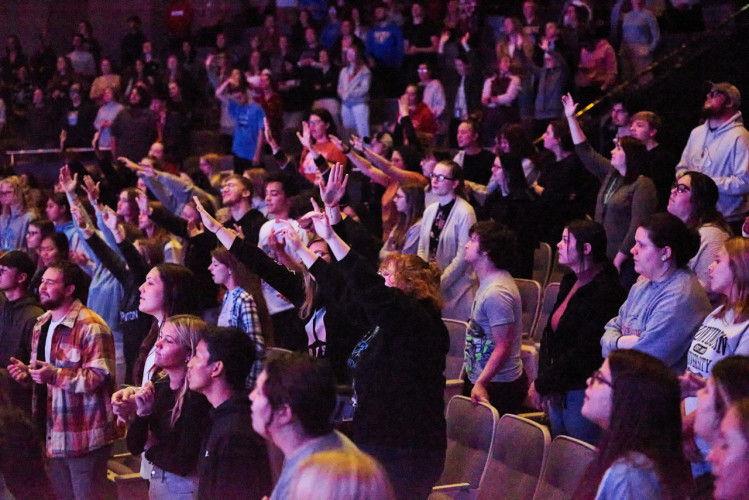 WORSHIP LEADERSHIP MAJOR
A call to worship
All Christians are called to worship, but worship leaders have a unique responsibility to serve the church by facilitating opportunities for others to worship and give glory to God. Studying worship leadership at HU will equip you with an understanding of true worship from a biblical and theological base while exploring traditional, contemporary, and emerging worship styles. You'll hone your performance skills, implement leadership techniques, and grow in your preparedness for a future serving the church.
A PEEK INSIDE THE REQUIREMENTS
Worship Leadership Curriculum
Growing as a worship leader takes practice and hands-on experience—you'll have plenty at HU. We will help you get plugged into a place of service where you can use your skills and implement new ideas. Outside of your typical curriculum, you will also have access to engaging seminars on a regular basis to enhance your education experience and encourage you to pursue lifelong learning.
Mission of the Church
Lifespan Development for Ministry
Relationships in Ministry
Theology of Worship
Multi-Media, Technology & Worship
Worship Lead for the Contemporary Church
Resources for Worship
Personal Life of the Minister
Issues in Ministry
Ministry Skills
Dedicated Faculty and Staff
You May Also Be Interested In