Math
As mathematicians, we stand on the shoulders of those who have come before us — those who have put considerable time and effort into shaping theorems, drafting formulas, and testing data. We can study the formulas they created, follow them, and learn from them, but we can also follow in their footsteps by creatively solving the problems we identify for ourselves. In the classroom, you will learn to creatively approach math through:
Collaboration with Peers
Work with your fellow students on problems that are too difficult for one person to tackle alone. We also encourage students to challenge, support, and debate with each other as they work together to find solutions and practice skills.
Collaboration with Faculty
Huntington University's size means that faculty are accessible to students. They are ready to answer questions, discuss ideas, and provide guidance. Faculty are also open to collaborating with students on research projects.
Collaboration with Tech
Pencil and paper still work well for many things, but you will also have opportunities to work with current industry-standard software. We'll prepare you to feel confident enough to take on the technology you will pick up in your specific industry later.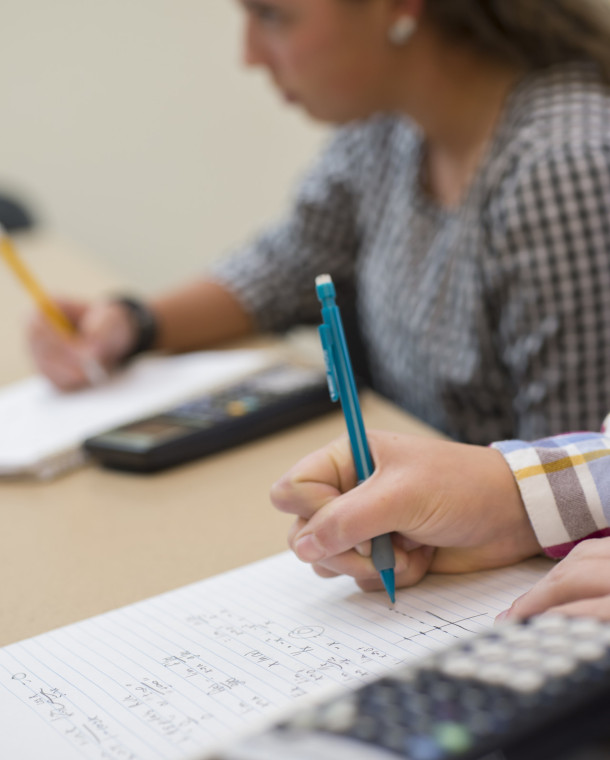 Alexandria Maris Mathematics Education (2021)
"One of the reasons that I chose Huntington was because right when I walked on campus I knew it was going to be home. The Christian atmosphere was just what I was looking for, along with the class sizes, not to mention that I get to continue my athletic career, too!"
MYTH 1: Math is cold and clinical.

Humans have used mathematics for centuries to solve very real and pressing problems, from humanitarian concerns to health and safety measures. While one goal of mathematics is to understand the world quantitatively, a well-balanced understanding of mathematics is one that incorporates creative thought, empathetic perspectives, and an appreciation for the beauty of mathematics.
MYTH 2: My math degree limits me to mathematics fields.
Our curriculum is designed to develop your reasoning and computation skills across mathematical domains, but there is also opportunity for you to start applying them in specific fields, such as education, finance, actuarial science, the natural sciences, or information technology. In short, we'll give you the broad training you need, then help you identify the areas that most interest you and encourage you to pursue those goals.
MYTH 3: I'll get the same training at a non-Christian school.

True, you'll graduate with similar credentials from other schools, but only a Christian liberal arts university like HU provides a strong community where you'll encounter:
Faculty and staff who teach through a lens of faith, engage with you on hard questions, and encourage you to grow academically and spiritually
A unique chance to live and study alongside other believers
Opportunities to grow spiritually through chapel, small groups, service, and classes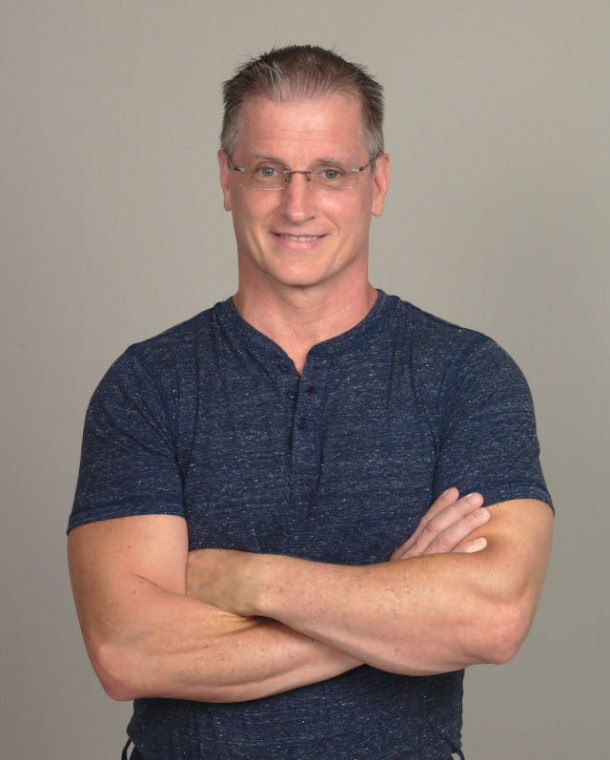 Dr. Kevin Drury, Associate Professor of Mathematics
"I want to share my passion for mathematics with students and instill that same passion in them. I want to help [math majors] make the transition from classroom mathematics to professional mathematics through mentored undergraduate research projects."